Daily Bulletin: SC to hear CBI case against Alok Verma; Phase 2 polling in Chhattisgarh today; day's top stories
Chhattisgarh heads to polls amid heightened security with 1,079 candidates in fray for 72 seats, Supreme Court hearing on corruption allegations against Alok Verma scheduled for today, Narendra Modi to address rallies in Madhya Pradesh - here are the day's top stories
Second phase polling in Chhattisgarh today; security heightened, 1,079 candidates in fray for 72 seats
All arrangements have been made for the second and final phase of the Chhattisgarh Assembly elections to be held in 72 seats of 19 districts on Tuesday amid tight security, with the deployment of over one lakh police personnel. The fate of nine ministers, Assembly speaker and some other prominent leaders of the ruling Bharatiya Janata Party (BJP) as well as of the Congress will be decided in the polls. In the first phase, polling was held in 18 seats of eight Naxal-affected districts on 12 November. Two polling booths of Amaamora and Modh are Maoists-affected in this round of voting. Eyeing a fourth consecutive term, the BJP has set a target of winning 65 plus seats in the 90-member Assembly, while the Congress is seeking to end its 15-year exile from power in the tribal-dominated state. Polling will be held from 8 am to 5 pm in these seats of central and north Chhattisgarh where as many as 1,079 candidates, including 72 each from the BJP and the Congress, are in the fray, an election official said.
CBI vs CBI: SC hearing on corruption allegations against Alok Verma scheduled today
A crucial hearing in the case pertaining to corruption allegations against CBI director Alok Verma is scheduled for Tuesday morning in the Supreme Court. The proceedings in the top court are expected to have a major bearing on the ongoing feud in the country's premier investigating agency. Verma filed his response on Monday to the findings of the CVC's preliminary probe report on corruption charges against him in a sealed cover in the Supreme Court after he was told to do so "as quickly as possible" as the scheduled Tuesday hearing on his plea would not be deferred. Verma, who was asked to file his response to the Central Vigilance Commission's (CVC) report in a sealed cover by Monday by 1 pm, sought some more time from the bench headed by Chief Justice Ranjan Gogoi for filing his reply with the secretary general of the apex court around 12.40 pm.
Sabarimala: Congress slams Pinarayi Vijayan, equates police action against devotees to 'Operation Blue Star', TDB moves SC
Equating the police action against devotees at Sabarimala 'Sannidhanam' to 'Operation Blue Star', Congress leader Ramesh Chennithala on Monday hit out at Kerala chief minister Pinarayi Vijayan and asked if the state was under the rule of Hitler. More than 30 protesters were taken into preventive custody Sunday night after fresh protests broke out at the "Nadapanthal" area of the Sannidhanam (temple complex), where hundreds of devotees agitated against police restrictions. Chennithala said those who raised the banner of protest were genuine devotees. They were not BJP workers or extremists, he said. The army had carried out Operation Blue Star in June 1984 to flush out militants hiding at the Golden Temple complex in Amritsar.
The Travancore Devaswom Board on Monday moved the Supreme Court seeking more time to implement its 28 September verdict that allowed women of all age groups to enter Kerala's Sabarimala temple, citing security issues and inadequate amenities.  The temple board, which is a statutory body under the Kerala government and runs the shrine, referred to law and order problems including "acts of hooliganism and assault" and the need to arrange for additional infrastructure such as washrooms for women pilgrims among the reasons for seeking more time.
Amritsar blast probe: Attack on Nirankari Bhawan a "terrorist" act, says Amarinder Singh, hints at Pakistan's hand
The attack on Nirankari Bhawan in Amritsar is a case of "terrorism", Punjab chief minister Amarinder Singh said on Monday and hinted at the involvement of Pakistan in the blast, in which three people were killed and over 20 injured. After visiting the attack site along with his senior ministers, the chief minister said certain "leads" have been found which are being pursued aggressively and assured that culprits would soon be arrested. The chief minister has also announced a reward of Rs 50 lakh for anyone providing information on those involved in the blast. "The grenade attack at the Nirankari Bhawan seemed to carry Pakistan's signature, with initial investigations indicating that the grenade used was similar to the ones being manufactured by the Pakistani Army Ordinance factory," Amarinder said. He said the police had recovered similar HG-84 grenades from a terror module busted by the Punjab Police last month, indicating a high probability of the involvement of inimical forces from across the border.
Madhya Pradesh polls: Narendra Modi to address rallies in Jhabua and Reva 
Prime Minister Narendra Modi will visit Madhya Pradesh on Tuesday and address public meetings in Jhabua and Rewa districts. Three days later, he is expected to address public meetings in Mandsaur and Chhattarpur districts, party sources said. Madhya Pradesh Assembly elections are scheduled to be held on 28 November, and the results will be declared on 11 December.
BJP chief Amit Shah on  Monday, while addressing a series of rallies ahead of the election, where campaigning has picked up momentum, said Congress president Rahul Gandhi was raising a hue and cry over the issue of identification of "infiltrators" in Assam, but ignoring the rights of martyrs.
Rahul Gandhi, Amit Shah to address election rallies in Mizoram today
Congress president Rahul Gandhi and his BJP counterpart Amit Shah would be in poll-bound Mizoram on Tuesday to boost their parties chance in the 28 November election. BJP sources on Monday said that Shah would arrive at the Lengpui airport near Aizawl and visit southernmost Mizoram's Lawngtlai, Myanmar-border Champhai and Assam border Vairengte by helicopter where he would address public rallies. He would come to Aizawl from Vairengte and release the BJP's manifesto, the vision document for the state before leaving for Delhi. Congress leaders said that Rahul would land at the Lengpui airport by a special flight from where he would go to Champhai to address an election rally and return to Aizawl to address a public meeting later. Police said that security was beefed up in view of the visit of the two leaders who are both classified as 'Z-plus category'. Election to the 40-member Mizoram Assembly is scheduled for 28 November.
Rupee closes at 10-week high
The rupee rose on Monday by 26 paise to close at a 10-week high of 71.67 against the dollar, extending its winning streak for the fifth straight day helped by steady forex inflows amid a crucial RBI board meeting. The rupee has gained 1.68 percent to scale 10-week high levels in the five-day rally since 13 November as foreign funds returned to capital markets and oil prices retreated.
Sensex zooms
Sensex rallied over 300 points on Monday to end at over a six-week high of 35,774.88 as investors widened their portfolios ahead of the RBI's board meet outcome amid foreign fund inflows.  The Nifty raced past the 10,750-mark to touch a high of 10,774.70 before settling at 10,763.40 points, showing a rise of 81.20 points, or 0.76 percent.
Samsung Galaxy A9 (2018) to launch in India today
The Samsung Galaxy A9 (2018) which was launched in Malaysia last month, is now set make its way to the Indian markets on Tuesday. The highlight of the device is that it is the first smartphone by Samsung to pack four cameras on the back — a 20 MP primary lens alongside a 10 MP telephoto lens, an 8 MP wide-angle lens and a 5 MP depth sensor.
In terms of specifications, the Galaxy A9 (2018) features a large 6.3-inch Super AMOLED display with a resolution of 1080 x 2220 pixels, a Qualcomm Snapdragon 660 SoC and a 3,800 mAh battery unit. It is rumoured that the device will be priced at around Rs 40,000 and will take on the similarly priced OnePlus 6T.
Akshay Kumar, Karan Johar and Subhash Ghai to attend IFFI opening ceremony
A galaxy of stars and directors such as Akshay Kumar, Karan Johar and Subhash Ghai will descend on the red carpet of the 49th edition of International Film Festival of India (IFFI) on Tuesday, a high on Bollywood glamour event which will celebrate cinema, both national and international. The opening ceremony will also feature "The Aspern Papers" director Julien Landais, singer Arijit Singh, directors Ramesh Sippy, Madhur Bhandarkar and Singaporean American actor Chin Han. However, the presence of Ghai, who has been a regular at the festival, may raise some eyebrows this year as the director was caught in India's #MeToo storm when allegations of sexual harassment by two women, a claim he has categorically denied. The opening ceremony on Tuesday will be a 90-minute affair that will incorporate the rich and diverse kaleidoscope of the Indian film heritage and industry interspersed with performances by mainstream Bollywood artistes Sonu Sood and Shilpa Rao.
also read
science
Could beans in space be used to produce more food on the Earth in a sustainable way?
Business
With an annual turnover of Rs 1,413 crore in FY2019, Puma has taken a full 14 percentage points to lead over the immediate rival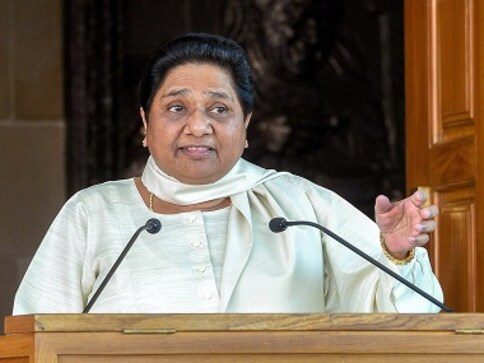 Politics
Mayawati's biggest setback has come in Chattisgarh where her gamble tying up with former Congress leader and chief minister Ajit Jogi has spectacularly failed.