Daily Bulletin: SC to hear Alok Verma's plea today; ISRO PSLV-C43 to launch at 9.57 am; Narendra Modi reaches Argentina for G20 Summit; day's top stories
29 November: The Supreme Court will hear CBI director Alok Verma's plea today, ISRO PSLV-C43 mission will launch at 9.57 am, Narendra Modi has reached Argentina, will attend the G20 Summit - here are the top stories of the day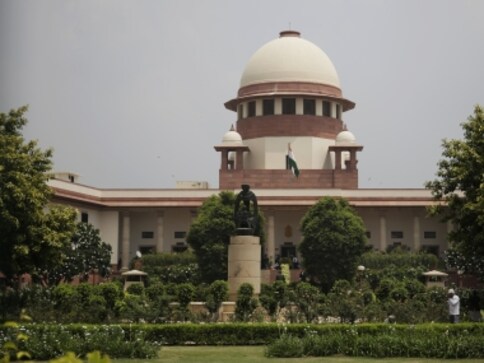 Supreme Court to hear Alok Verma's plea today
The Supreme Court is scheduled to hear CBI director Alok Verma's plea on Thursday challenging the government's order divesting him of his duties and sending him on leave in view of corruption allegations against him. A bench headed by Chief Justice Ranjan Gogoi is likely to consider the response of Verma given in a sealed cover on the findings of the Central Vigilance Commission (CVC) in the preliminary inquiry against him. The bench is also likely to consider the report of acting CBI Director M Nageswara Rao also filed in a sealed cover in the court with regard to the decisions taken by him from 23-26 October. Besides the plea filed by Verma, the court is also likely to hear the PIL filed by NGO Common Cause, which has sought a probe by a special investigation team against CBI officers. On 20 November, the apex court had expressed deep anguish over the purported leak of Verma's response to the CVC's findings against him as also the publication of allegations levelled by the agency's DIG Manish Kumar Sinha in his separate plea.
ISRO's PSLV-C43 mission to launch at 9.57 am
ISRO is all set for the launch of its PSLV-C43 mission, which will place our newest Earth observation satellite (HySIS) and 30 other commercial satellites in orbit above Earth. The launch is scheduled to take place at 9.57 am IST, give or take a minute. The satellites will be launched on board the PSLV-C43 rocket – the lightest of the PSLV family of launchers, which doesn't have the added booster engines that the others PSLV variants do. The PSLV-C43/HySIS mission will mark PSLV's 45th mission overall and the 13th flight of the PSLV-C43 rocket. The launch will take place from the agency's First Launch Pad (FLP) at the Satish Dhawan Space Centre (SDSC) in Sriharikota, Andhra Pradesh.
Narendra Modi to attend G20 Summit in Argentina today
Prime Minister Narendra Modi on Wednesday evening left for Argentina to attend the G20 Summit. During various sessions of the summit, Modi will have informal BRICS meeting and bilateral meetings with various world leaders. Upon his arrival in Argentina, Modi is slated to attend and address a "Yoga for Peace" event in Buenos Aires. On 30 November, the prime minister is scheduled to meet Chinese President Xi Jinping, German Chancellor Angela Merkel and Prime Minister of Netherlands Mark Rutte. Modi will also engage in an informal Russia-India-China (RIC) meeting on the sidelines of G20 Summit. US President Donald Trump will also hold a trilateral meeting with Modi and Japan Prime Minister Shinzo Abe this week on the sidelines of the G20 summit in Argentina, amidst China flexing its muscles in the strategic Indo-Pacific region.
Farmers plan two-day protest in Delhi
Farmers from various parts of the country are set to converge in Delhi under the aegis of a Left-backed organisation to participate in a two-day protest from Thursday to press their demands, including debt relief and remunerative prices for produce. The two-day rally will be "one of the largest congregations of farmers" in the national capital in recent times, the All India Kisan Sangharsh Coordination Committee (AIKSCC) claimed on Wednesday. The convenor of AIKSCC, Hannan Mollah, said that on 29 November, farmers will start the march from different corners of Delhi - Bijwasan , Majnu Ka Tila, Nizamuddin and Anand Vihar to Ramlila Ground in the heart of the city. Leaders of different political parties barring the BJP will address the gathering on 30 November at Parliament Street, he said.
Amit Shah to hold public meetings in Rajasthan today
BJP president Amit Shah will hold public rallies in Karauli, Kotpuli and Bassi in poll-bound Rajasthan on Thursday. Shah on Wednesday addressed public rallies in Telangana, where he attacked Telangana's TRS government and the Congress over 'minority appeasement', claiming the Congress party's poll manifesto for the state assembly polls largely focused on the welfare of Muslims. Addressing an election rally in Allahabad, Shah said the TRS dispensations decision to raise Muslim quotas in government jobs and state-run educational institutions to 12 percent resulted in blocking of a proposal for hiking reservations for tribals.
Rahul Gandhi to lead road show in poll-bound Telangana
Congress president Rahul Gandhi, along with the party president in Telangana Uttam Kumar Reddy are slated to attend the 'Atma Gourava Sabha' organised by The Telangana Recognised Educational Institutions on Thursday. the Congress president is expected to address a public meeting in Bhupalapalle and speak about the issues in the constituencies of Mulugu, Parkal, Mandhani, Huzurabad and Warangal East, before heading to Armoor. At Armoor, he will speak about the issues in Balkonda, Nizamabad Rural and Jukkal constituencies after which he will arrive at Pargi and begin a road show after a brief public meeting.
No "scandal" in Rafale deal, says French ambassador to India
Ambassador of France to India Alexandre Ziegler Wednesday said there was no 'scandal' associated with the Rafale deal. Pointing out at the 'cooperation' and 'trust' shared between both India and France, he asked people to look at the facts. "What scandal? Just look at the facts, not at the tweets, that's my only recommendation. There is no scandal at all," Ziegler said in response to a question on whether the alleged Rafale scandal has made any dent in the partnership that France has with India. Speaking to reporters on the sidelines of the launch of French Tech Community in Bengaluru, he said, "...look atthe track record, look at the trust that has been built between our two countries in aeronautics. The Congress has accused the government of forcing Dassault Aviation to make Reliance Defence its offset partner for the Rs 58,000 crore deal to purchase 36 Rafale jets.
Petrol, diesel prices drop
Petrol price on Wednesday fell below Rs 74 per litre mark for the first time since April as the six-week long price reduction spree wiped off all of the massive price hikes witnessed in petrol and diesel rates earlier this year. Petrol price in Delhi was cut by 50 paisa to Rs 73.57 per litre, according to a price notification issued by state-owned fuel retailers. This is the lowest petrol price since April. Diesel rates were cut by 40 paisa to Rs 68.89 a litre, the notification said. With this, the reduction in rates in last six weeks totals Rs 9.26 per litre on petrol and Rs 7.2 per litre on diesel.
Rates have been on the decline since 18 October. This has wiped off all of the price hike on petrol and diesel in two months beginning 16 August. Petrol price had touched a record high of Rs 84 per litre in Delhi and Rs 91.34 in Mumbai on 4 October. Diesel on that day had peaked to an all-time high of Rs 75.45 a litre in Delhi and Rs 80.10 in Mumbai.
Margaret Atwood writing sequel to The Handmaid's Tale; to be released in 2019
Thanks to public demand, and a certain American president, Margaret Atwood is writing a sequel to her million-selling "The Handmaid's Tale." "The Testaments" will be published next September by Nan A. Talese/Doubleday, the publisher announced Wednesday. The book is set 15 years after the final scene of Offred, narrator of "The Handmaid's Tale." Atwood's novel about a dystopian society in the imagined land of Gilead was a best seller when first published in 1985 and was back on the charts after Donald Trump's election in 2016. The novel is also the basis for an acclaimed miniseries on Hulu. Atwood, a Canadian author, said in a statement that the sequel was inspired by readers' questions about Gilead and by the "world we've been living in."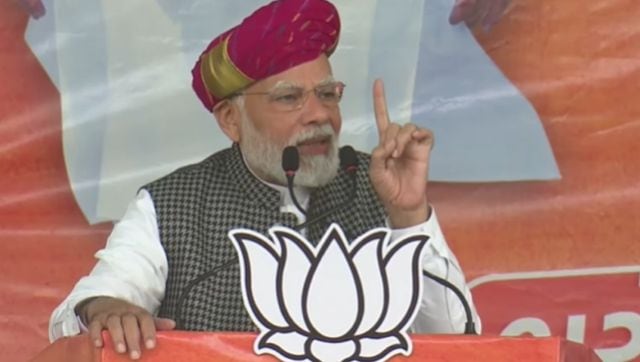 Opinion
In every way, Narendra Modi gains from this needless controversy before the nine state elections this year and the general election next year. And a master politician like him will not let this opportunity for his opponents to malign themselves go waste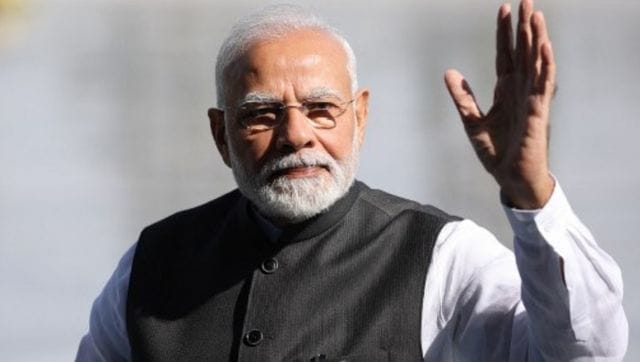 Opinion
Interventionist forces will always find fertile ground to exploit and pose a challenge to India's integrity
Politics
The roadshow, previously planned for Tuesday, will now be held today from Patel Chowk to Parliament Street after a change in the party's schedule