Daily bulletin: Sabarimala temple opens today, new allegations against MJ Akbar, Hurricane Michael toll rises; top stories
Sabarimala temple reopens today, Amit Shah to launch BJP's poll campaign in Mizoram today, the hunt for BSP leader's son who brandished gun in Delhi still persists - here are the day's top stories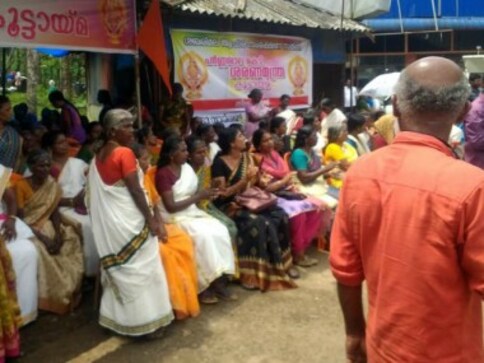 Sabarimala temple opens today, police on high alert 
The Sabarimala Temple in Kerala reopens on Wednesday, allowing women of all ages to enter. The police has announced steps for stringent action against vigilante groups stopping women pilgrims from entering the temple. Hundreds of women devotees of Lord Ayyappa on Tuesday checked vehicles for girls and women of menstrual age at Nilakkal, the main gateway to Sabarimala, and stopped them from proceeding to the hill shrine, as tension mounted in the area ahead of the opening of the temple gates on Wednesday.
With the gates set to be opened for the first time since the Supreme Court last month lifted the centuries-old ban on women in the 10-50 age group and allowed women of all age groups to enter the shrine, 20 kilometres from Nilakkal and around 225 kilometres from Thiruvananthapuram, Kerala waited with bated breath amid ominous warnings of "mass suicides" and threats of disruption. There were also reports that members of the local tribal community were keeping a tight vigil to ensure that women between the ages of 10 to 50 (the typical duration of time when a woman menstruates) were not allowed to enter the Lord Ayyappa temple which is specifically dedicated to the celibate form of the deity.
Kerala chief minister Pinarayi Vijayan, however, told reporters that no one would be allowed to block devotees from proceeding to Sabarimala. "We will not allow anyone to take law and order in their hands," he said.
New allegations emerge against MJ Akbar as 20 women scribes speak out
Twenty women journalists who were part of the first few teams MJ Akbar set up when he launched The Asian Age in 1994 have written a petition describing the former editor's behaviour, condemning his sexual advances, and asking the court hearing the defamation case to consider their testimony about the "culture of casual misogyny, entitlement and sexual predation that he engendered and presided over" at the newspaper. At least three of them occupy senior positions at national newspapers - these include Meenal Baghel, editor of Mumbai Mirror; AT Jayanthi, the editor of Deccan Chronicle; and Suparna Sharma, resident editor of The Asian Age in Delhi.
Police hunt for BSP leader's son Ashish Pandey, alert airports
Authorities alerted airports and a Delhi Police team reached Lucknow on Tuesday in search of a BSP MP's son who whipped out a pistol during a scuffle with a man at a luxury hotel in the national capital, officials said. The three-member squad, led by Inspector Harish Chandra, went to Ashish Pandey's house and those of his relatives but could not find him, an officer said. Pandey, son of former Bahujan Samaj Party MLA and MP Rakesh Pandey, pulled out the weapon during an argument with a man in the porch of the Hyatt Regency Hotel in south Delhi on Sunday around 3.40 am, police said. In the video, Ashish Pandey and his friends can be heard abusing the man who used the ladies' washroom, police said.
Hurricane Michael toll rises to 30
Hurricane Michael killed at least 30 people in four states, as the storm made its way through the southeastern United States last week, new local estimates showed Tuesday. Twelve bodies were recovered in Bay County, Florida, Sheriff Tommy Ford told local media, bringing the death toll up to 20 in that state. The powerful Category 4 storm, which originally made landfall along Florida's Gulf of Mexico coastline with winds of up to 155 miles (250 kilometres) an hour, also left one person dead in Georgia, three in North Carolina and six in Virginia. Hurricane Michael left scenes of destruction in its wake in Florida, and authorities fear the toll could still increase as the search operation continues in the most heavily damaged areas.
Amit Shah to launch BJP's poll campaign in Mizoram today
BJP president Amit Shah on Wednesday will kick off the party's campaign for the 28 November Assembly elections in Mizoram. He will address statewide booth level workers meet at R Dengthuama Indoor Stadium in Aizawl.  Shah will also induct Dr Buddha Dhan Chakma, a ruling Congress legislator who resigned from the state assembly on Tuesday, in the meeting, in the presence of BJP election in charge of Mizoram Himanta Biswas, Nagaland deputy chief minister Y Patton and other leaders on Wednesday. He will also inaugurate the BJP office in Aizawl before the meeting.
Mike Pompeo to visit Turkey for talks on missing Saudi journalist, bilateral issues
US secretary of state Mike Pompeo will visit Turkey to hold talks on key bilateral issues and the disappearance of Saudi Arabia's dissident journalist Jamal Khashoggi, according to his spokesperson. Khashoggi, 59, a Washington Post contributor, is feared killed at the Saudi consulate in Istanbul. He has not been seen since entering the kingdom's mission two weeks ago. Pompeo, who is currently in Saudi Arabia, will travel to Ankara on Wednesday, his spokesperson Heather Nauert said. "In Ankara, the secretary will meet with Turkish Foreign Minister (Mevlüt) Cavusoglu to welcome the decision to release Pastor Andrew Brunson and to discuss other issues of bilateral importance," Nauert said.
Petrol costliest in Mumbai
Petrol and diesel prices shot up across all metros on Tuesday with an 11 paise jump in petrol while diesel went up Rs 2.50 per litre to wipe out all of the Rs 2.50 per litre cut in rates announced earlier this month through excise duty cut and oil company subsidy. petrol was retailing at Delhi at Rs 82.83, Mumbai Rs 88.29, Chennai Rs 86.10 and in Kolkata at Rs 84.65 per litre respectively. Diesel was being sold in Delhi at Rs 75.69, Mumbai Rs 79.35, in Chennai at Rs 80.04, Kolkata Rs 77.54 per litre respectively.
Luca Guadagnino to adapt Bob Dylan's album Blood on the Tracks for big screen
The director said The Fisher King writer Richard LaGravenese will adapt the 1975 classic LP for the celluloid. In an interview with The New Yorker, Guadagnino revealed a producer of his Oscar-nominated film Call Me By Your Name had acquired the theatrical rights to Blood on the Tracks and had asked him to make it into a movie. He agreed but on a condition that LaGravenese, whom he had never met, wrote it. It was perhaps meant to be as the screenwriter cleared his schedule and produced a 188-page screenplay following characters through a multi-year story, set in the seventies, that he and Guadagnino had invented, drawing on the album's central themes.
Asus to launch two budget-oriented smartphones
Having launched the Zenfone Max Pro M1 earlier this year and managing to compete with OnePlus, Asus now appears to be going right after Xiaomi in the budget segment. The company is now launching two new smartphones for the Indian market. While Asus keeps us guessing what these two smartphones could be, rumour has it that one of the two smartphones that the Taiwanese company is planning to launch is the successor to the Max Pro M1. Touted as the Zenfone Max Pro M2, the smartphone did recently get certified by a Russian regulatory body and fans suggest that there is a possibility of it being launched in India.
Opinion
Democratise history writing so that different and differing approaches—not just Thaparite dogma—can be posited and understood by everyone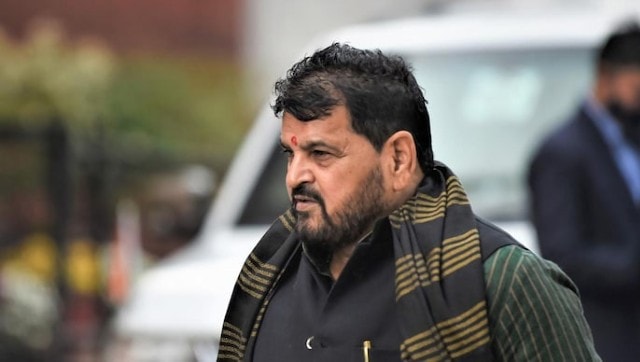 Sports
Talking to reporters, Brij Bhushan Sharan Singh stated that he has been elected president of the WFI and was not heading this federation by "the grace of some person."
Opinion
The BJP has a distinct advantage over the Opposition which is divided, bereft of any ideology and has poor organisational support