Daily Bulletin: RSS to launch 'rath yatra'; Modi meets Trump, Abe at G20; scientists warn of earthquake in Himalayas; day's top stories
Today's top stories: Scientists warn of 8.5-magnitude earthquake in Himalayas; Ram Mandir dispute: RSS' 10-day 'Sankalp Rath Yatra' in Delhi starts today; Manikarnika producer denies payment of dues, except to one vendor; and more.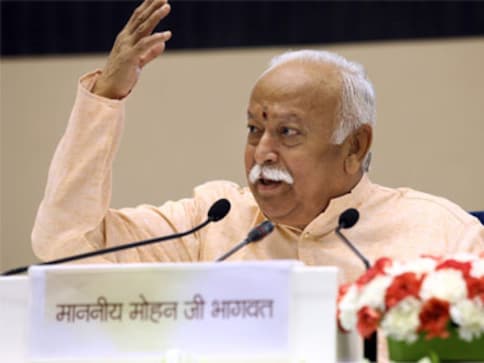 Ram Mandir dispute: RSS' 10-day 'Sankalp rath yatra' in Delhi starts today
The Rashtriya Swayamsevak Sangh (RSS) will start its 10-day 'Sankalp rath yatra' in Delhi on Saturday demanding an ordinance for the construction of Ram Mandir in Ayodhya. The RSS 'rath yatra' aims to push for a decision on the construction of Ram Mandir ahead of the Supreme Court hearing, which is likely to begin in January 2019.
The 'Sankalp Rath Yatra' will culminate on 9 December, the same day the Sangh Parivar affiliate Vishwa Hindu Parishad's (VHP) will be holding a mega rally at the Ramlila Maidan in Delhi to put pressure on the Centre for the construction of the temple.
The rally comes after the events organised by the RSS, VHP and Shiv Sena on 25 November in Ayodhya, Nagpur and Bengaluru, respectively, to muster support for the construction of Ram temple.
Modi strengthens ties with Trump, Abe, Putin and Xi on sidelines of G20
Prime Minister Narendra Modi is likely to continue making headlines during his time at the G20 Summit in Argentina, after he held trilateral talks Chinese president Xi Jinping and Russian President Vladimir Putin on Friday, the second among the three countries after a gap of 12 years.
The prime minister also met with Japanse prime minister Shinzo Abe and US president Donald Trump. Terming the India-US-Japan partnership as "JAI" or victory, Modi said the partnership between the three nations would go a long way in ensuring world peace and prosperity.
"If I put it differently, Japan, America and India is JAI. In Hindi, 'JAI' means success," Modi said after the first-ever trilateral meet with Trump and Abe on the sidelines of the G-20 summit in Buenos Aires.
Pakistan Rupee sinks after Imran Khan's 100 days in Office
Pakistan's rupee plunged almost five percent to a record low Friday after what appeared to be a sixth devaluation by Pakistan's central bank in the past year as the country struggles with an acute balance of payment crisis.
The unit sank to 143 rupees against the dollar just a day after Prime Minister Imran Khan's government celebrated 100 days in office with a televised conference boasting of its achievements.
The State Bank of Pakistan has indirectly devalued the state-managed unit several times already as it tries to narrow a huge balance of payments deficit.
Pakistan secured $6 billion in funding from Saudi Arabia and struck a 12-month deal for a cash lifeline during Khan's visit to the kingdom in October. Islamabad has also received billions of dollars in Chinese loans to finance ambitious infrastructure projects.
Despite the pledges, the ministry of finance said Pakistan would still seek broader IMF support for the government's long-term economic planning.
Scientists warn of 8.5-magnitude earthquake in Himalayas
Growing warnings by scientists of an impending high-magnitude earthquake in the Himalayas have got further credence from yet another study by Indian researchers.
The new study, led by seismologist CP Rajendran of the Jawaharlal Nehru Centre for Advanced Scientific Research in Bengaluru, says the "enormous stacking up of strain in the region portends at least one earthquake of magnitude 8.5 or more in one of the overlapping segments of the central Himalayas anytime in the future".
The researchers followed the local geology and structural map published by the Geological Survey of India, besides using Google Earth and imagery from Indian space agency ISRO's Cartosat-1 satellite.
Manikarnika producer says all dues paid, except to one vendor
A day after Federation of Western India Cine Employees (FWICE) claimed that the makers of Manikarnika: The Queen of Jhansi are yet to clear dues of approximately Rs 1.5 crore to workers and junior artistes, producer Kamal Jain Friday, refuted the allegations.
The producer said that all the legitimate and due payments have been made, except of one vendor, who is arm-twisting them.
According to FWICE, the makers of Kangana Ranaut-starrer film, have been shooting some portions of the movie at Filmcity in suburban Mumbai. The shoot was halted Wednesday afternoon mid-way because of non-payment of dues of workers, technicians and junior artistes.
"It has been three months but they have not cleared dues of daily wage workers, which is about Rs 40 lakh. About Rs 90 lakh is to be paid to light vendor and Rs 25 lakh to junior artistes. The producer (Kamal Jain) had promised to make the payment by October but he has not fulfilled his commitment," Ashok Dubey, General Secretary of Federation of Western India Cine Employees (FWICE) had told PTI on Thursday.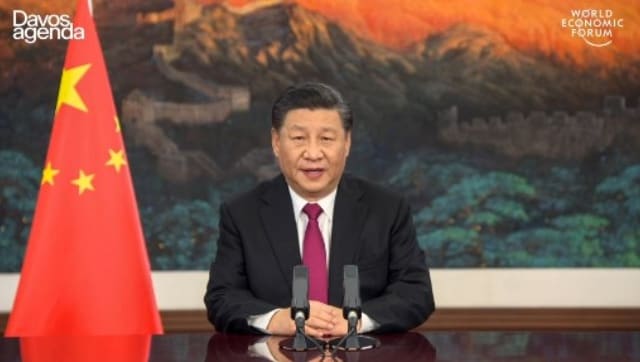 World
It is learnt that the Chinese president prefers to be treated with traditional Chinese medicines rather than opting for surgery for the disease
World
When the PML-N-led coalition government took over on 11 April, the dollar was valued at Rs 182.3, and since then, the rupee had lost Rs 11.4 or 6.2 per cent of its value
World
Addressing the press at the UN headquarters in New York, Bhutto said Pakistan is not part of any conflict and does not wish to be part of any conflict