Daily Bulletin: Rahul Gandhi demands Arun Jaitley's resignation over Mallya's escape, JNUSU polls today, fuel price continues to rise; day's top stories
Rahul Gandhi demands Arun Jaitley's resignation over Mallya's escape, JNUSU polls today, fuel price continues to rise and more stories to follow through the day.
Congress, BJP spar over Vijay Mallya's escape: Both the Congress and the BJP are involved in a blame-game over fugitive businessman Vijay Mallya's statement in London that he met finance minister Arun Jaitley in Parliament before fleeing off to UK. While BJP and Jaitley have denied the charges saying that Mallya accosted him inside the corridors of Parliament, Congress MP PL Punia claimed that he was witness to the interaction and that Jaitley had a "long" conversation with Mallya. Congress chief Rahul Gandhi demanded Jaitley's resignation. Meanwhile, reports said that Supreme Court lawyer Dushyant Dave has revealed that he had offered advice to the SBI-led consortium of banks to move a plea against Mallya days before he fled from India. However, the banks did not take any action, allowing Mallya to escape.
Fuel price hike continues, petrol up by 13 paisa/litre: Petrol prices are on a relentless upward march. On Thursday, petrol was up by 13 paisa at Rs 81 per litre — an all-time high in Delhi, while diesel was sold at Rs 73.08 per litre, according to a price notification of state-owned fuel retailers. Fuel rates have been on fire since mid-August, rising almost every day due to a drop in rupee value and rise in crude oil rates. Petrol price has risen by Rs 3.65 a litre and diesel by Rs 4.06 per litre - the biggest increase in rates witnessed in any month since the launch of daily price revision in mid-June last year.
Kerala nun rape case: A division bench of the Kerala High Court on Thursday observed that the prima facie investigation into the alleged rape of a nun by bishop Franco Mulakkal was being conducted in a fair mannner and refused to offer any direction on its conduct or handover. The nun had registered a case with the Kerala Police more than a month ago.
JNU to vote today in student body elections: The Jawaharlal Nehru University will conduct the students union election on Friday for deciding the faces of new its student union.  The main contenders are the Left Unity, the Dalit-centric Birsa Ambedkar Phule Students' Association (BAPSA), the Congress-affiliated National Students' Union of India (NSUI) and the right-wing ABVP. Four independent candidates are also contesting the polls.
ABVP wins 3 out of 4 posts in DUSU election 2018, EC denies providing EVMs for the poll: The Akhil Bharatiya Vidyarthi Parishad (ABVP) emerged as winners in the Delhi University Students Union (DUSU) elections in the poll results announced on Thursday. ABVP's Ankiv Basoya, Shakti Singh and Jyoti Choudhary, won the posts of president, vice-president and joint secretary respectively, while NSUI's Akash Choudhary was elected as the secretary. However, amid allegations of EVM rigging, the EC has denied supplying EVMs for the elections, claiming that the same were procured by the university privately.
Justice Ranjan Gogoi appointed as new CJI, to take oath on 3 Oct: Justice Ranjan Gogoi was on Thursday appointed as the 46th Chief Justice of India with President Ramnath Kovind signing the warrant. He is all-set to take oath as the new CJI on 3 October as CJI Dipak Misra will retire on 2 October.
Kidambi Srikanth takes on Korea's Lee Dong Keun in Japan Open quarter-final: India's Kidambi Srikanth, who won a silver medal at the Commonwealth Games 2018, is up against Korea's Lee Dong Keun in the singles quarter-final of the Japan Open on Friday. In the earlier round, the seventh-seeded Indian didn't break a sweat as he avenged his Asian Games loss to Hong Kong's Wong Wing Ki Vincent with a clinical 21-15, 21-14 performance.
Ig Nobel Prize winners announced: Can riding roller coasters ease the passage of kidney stones? Why are monkeys so good at aping humans? To what degree is human saliva a suitable cleaning agent? The questions you were too afraid to ask have been answered, and the brave researchers who took this task upon themselves, awarded. Yes, it's time for the 2018 Ig Nobel Prize! The subjects of research may make you laugh, and the Ig Nobel may very well be a parody of the prestigious Nobel Prize, but this is research that also makes you think.
Apple Watch Series 4: A doctor's perspective: The most interesting announcement by far from the Apple Special Event on 12 September was the announcement of the Apple Watch Series 4. Yes, new iPhones were announced, but it's in the Watch that we saw the most advances. Among the many new features added to the Watch were fall detection and an in-built ECG that can diagnose atrial fibrillations. It certainly sounds like an exciting advancement, but are these features really that beneficial to our health? Will they save lives? Later today, we'll be speaking to doctors to hear their opinions of Apple's new "medical marvel."
Not everyone will be happy with Game of Thrones finale, says Kit Harington: As Game of Thrones maniacs are waiting for the winter to hit Westeros, actor Kit Harington has given an insight into one of the most-anticipated seasons next year saying "not everyone's going to be happy" with the way the epic show ends. The 31-year-old actor, who plays one of the many fan favourite characters, Jon Snow, in the HBO series, compared the expected reaction of the fans to the ending of cult shows such as The Sopranos and more recently, Breaking Bad.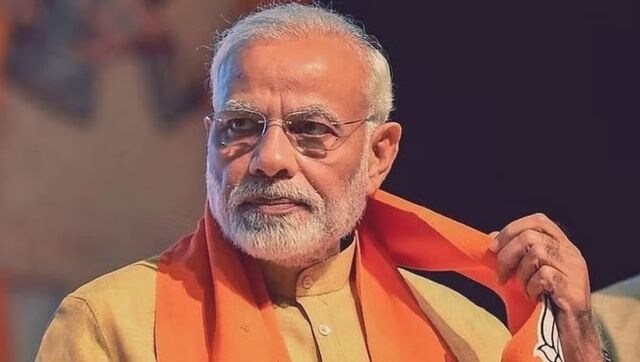 India
Prime Minister Narendra Modi on Sunday said that before 2014 the Congress government at the Centre had no stone unturned to ruin life of poor people
World
The joint meeting of the eight political parties, including Nepali Congress, CPN-Maoist Centre, Janata Samajwadi Party and CPN-Unified Socialist will decide on its official candidate on Sunday when the Election Commission will publish the final candidate's list
World
Lawmakers have been arguing for years that Congress has ceded too much authority to the president over whether troops should be sent into combat, by passing and then failing to repeal open-ended war authorizations that presidents have then used for years to justify military action around the world