Daily Bulletin: Rafale row to continue in news; Franco Mulakkal to be produced in court; Modi will visit Odisha, Chhattisgarh; today's top stories
The much talked about Rafale Deal is expected to occupy headline space, apart from this the prime minister will visit poll-bound Chhattisgarh and state of Odisha today; news you should look out for today
Franco Mulakkal to be produced in court today
Bishop Franco Mulakkal, arrested by the police over allegations of repeatedly raping and sexually assaulting a nun, has been admitted to a government hospital in Kottayam, Kerala after he complained of chest pain, official sources said Friday night.
He complained of chest pain when he was being taken to the Kottayam Police club from the Crime Branch office in Thrippunithura in Ernakulam district Friday night, they said. He is is under the observation in the cardiology section of the college after his blood pressure shot up, they said. He's to be produced in court in Palakkad today.
French government denies role in choosing India partner for Rafale deal
The much talked about Rafale deal is expected to occupy headline space even today following former French president Francois Hollande's claim that the Indian government proposed Reliance Defence as the partner for Dassault Aviation in the Rs 58,000 crore Rafale deal and France did not have a choice. The current French government later also distanced itself from the matter claiming that it was in no manner involved in the choice of Indian industrial partners for the Rafale fighter jet deal.
Following this, the Ministry of Defence clarified that neither the Indian nor the French government had any role to play in choosing an Indian partner for Dassault. It said that it was verifying the statements attributed to Hollande.
"The report referring to former French president Hollande's statement that GOI insisted upon a particular firm as offset partner for the Dassault Aviation in Rafale is being verified.
It is reiterated that neither GOI nor the French govt had any say in the commercial decision," the defence ministry said.
Notwithstanding the clarification, the Opposition was quick to lap up the opportunity with Congress president Rahul Gandhi claiming that Hollande's statement ratified their stand. The issue is likely to simmer on in domestic politics through today.
Dassault Aviation, the makers of Rafale, had chosen Reliance Defence as its partner to fulfill offset obligations of the deal, which includes generating business worth Rs 30,000 crore in India. The government has been maintaining that it did not have any role in the selection of the offset partner by Dassault.
Prime Minister to visit Chhattisgarh, Odisha today
Prime Minister Narendra Modi will visit Odisha and poll-bound Chhattisgarh Saturday and launch several projects there, his office has said. He will unveil a plaque to mark the commencement of work for the revival of Talcher fertiliser plant in Odisha.
Modi will then travel to Jharsuguda to inaugurate an airport there. It will bring western Odisha on the aviation map of India, and facilitate regional air connectivity through the UDAN scheme, it said.
The prime minister will also dedicate the Garjanbahal coal mines, and the Jharsuguda-Barapali-Sardega rail link to the nation.  He will also unveil a plaque to mark the commencement of coal production and transportation from Dulanga coal mines in Chhhattisgarh. He will then arrive in Chhattisgarh's Janjgir-Champa district at 3.20 pm where he will visit an exhibition on traditional handloom and agriculture. He will lay the foundation stone for national highway projects and the Pendra-Anuppur third railway line. The prime minister will also address a Kisan Sammelan between 3.30 pm and 4.30 pm.
Punjab panchayat poll results expected today
The counting for Punjab zila parishad and panchayat samiti polls, which were held Wednesday is set to start today. An average 58.10 per cent voting was witnessed during the polls, a spokesman of Punjab State Election office said.
The highest polling of 71.66 per cent was observed in Mansa district while the lowest was in Tarn Taran at 43.77 percent, he said. Among other places, voting percentage in Amritsar, Ludhiana, Muktsar, Bathinda was 52, 57, 58 and 55 percent respectively, the official said. A total of 354 zila parishad members and 2,900 panchayat samiti members will be elected in these polls, officials said. There are 22 zila parishads and 150 panchayat samitis in the state.
The polling was marred by some violence and allegations of poll rigging by Opposition parties. Former deputy chief minister and SAD chief Sukhbir Singh Badal and some Akali workers were booked on the complaint of a Congress worker who alleged he was thrashed at Killianwali village in Muktsar district.
Thirty three candidates were elected unopposed to various zila parishads and 369 nominees to panchayat samitis. There are a total of 1,27,87,395 registered voters, comprising 60,99,053 women and 97 third-gender voters who were eligible to cast votes.
Netflix's Reed Hastings and Ted Sarandos, Marvel's Kevin Feige top Hollywood's most powerful list
The Hollywood Reporter's annual '100 Most Powerful people in Entertainment' list names Netflix's CEO and content officer, and Marvel Studios' chief among the top-10 positions for 2018. Marvel's Kevin Feige was ranked no. 6 on the list, coming off a year that has already seen the studio earn $3.35 billion with Avengers: Infinity War and Black Panther. For Netflix's Reed Hastings and Ted Sarandos, the streaming service's $8 billion investment and 130 million subscribers worldwide were major talking points.
Walt Disney Co. CEO Bob Igor was on the number 1 position on the Most Powerful list, with Amazon Studio head Jennifer Salke, National Amusements' Shari Redstone and Warner Media's John Stankey among the other personalities named.
With inputs from PTI
World
"Narendra Modi, the prime minister of India was right when he said the time is not for war. It is not for revenge against the West or for opposing the West against the East. It is the collective time for our sovereign equal states to cope together with challenges we face," Macron said.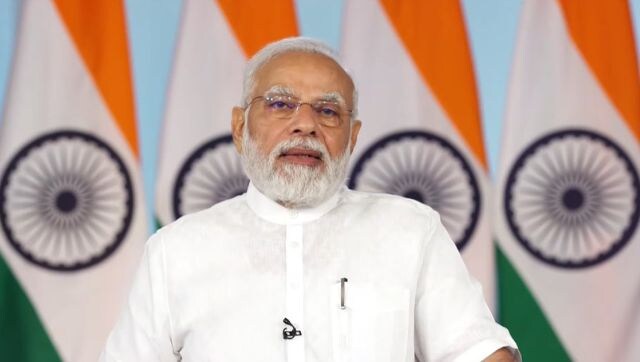 Explainers
Prime Minister Narendra Modi, on a two-day trip to Gujarat, laid the foundation stone for the terminal expected to be operational in 2026. The Bhavnagar project will be developed through a public-private partnership with Padmanabhan Mafatlal Group and the UK's Foresight Group taking the lead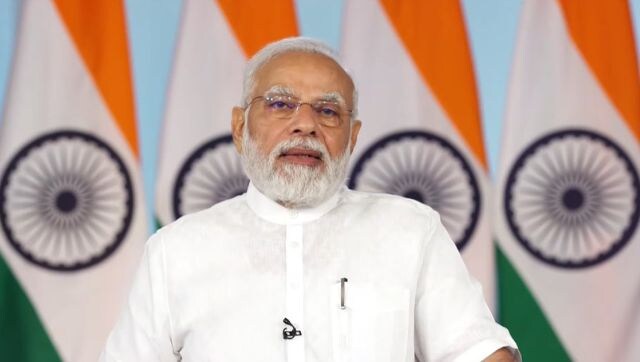 India
Prime Minister Narendra Modi on Monday greeted people on the beginning of Navratri and wished them happiness, fortune and good health.