Daily bulletin: DMK set to elect Stalin as president, Rahul Gandhi to visit Kerala; PV Sindhu in action at Asian Games; day's top stories
Congress president Rahul Gandhi is set to visit flood-ravaged areas and relief camps in Kerala today. His party colleagues say that Rahul will fly to Thiruvananthapuram and go to some of the areas — Chengannur, Alappuzha and Angamaly — worst hit by the floods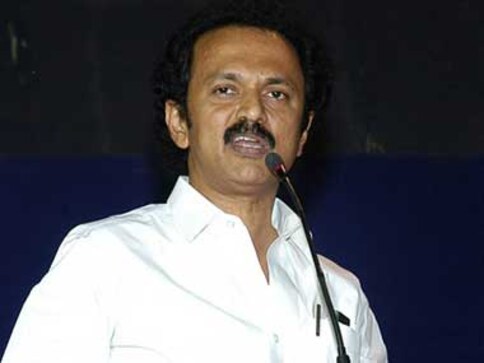 In Punjab, Justice Ranjit Singh Commission report on sacrilege of religious text tabled in Assembly
A political storm is set to erupt as Justice Ranjit Singh Commission report on sacrilege of religious texts was tabled in the Punjab assembly on Monday. The report stated that then Punjab chief minister Parkash Singh Badal was "aware" of the proposed action of the police to disperse the protesters at Kotkapura in Faridkot by using force. The one-man commission also held the police responsible for the using force at Kotkapura and Behbal Kalan, describing it as "unprovoked, unwarranted and uncalled" for. The report held that the police opened fire at Behbal Kalan in which two persons were killed, "without any warning and without taking permission from civil authorities". Shiromani Akali Dal alleges that the report is part of a conspiracy to defame them.
Rahul Gandhi to visit Kerala today
Congress president Rahul Gandhi is set to visit flood-ravaged areas and relief camps in Kerala today. His party colleagues say that Rahul will fly to Thiruvananthapuram and go to some of the areas — Chengannur, Alappuzha and Angamaly — worst hit by the floods. On 18 August, he requested Prime Minister Narendra Modi to declare Kerala floods a national disaster.
DMK presidential election today
MK Stalin all set to be elected as the DMK president at the party's General Council meeting today. His is the only nomination for the post but the election comes in the backdrop of his brother Alagiri threatening to step up the ante, if the party doesn't give him his dues. Stalin filed nomination for the post of president on Sunday. Hours after that, Alagiri said he will decide the future course of action after the by-elections are announced.
Asian Games 2018, Day 10 
The 10th day of the event promises to be another action-packed day, especially with PV Sindhu setting her sight on India's first-ever gold medal at the Asian Games when she faces Tai Tzu Ying in the women's singles final. Jinson Johnson will look to win a medal in the 800m final. Indian men's and women's teams will aim for gold against Korea in compound archery team event finals. Also, Indian men's hockey team will be in action against Sri Lanka.
Centre decision to dilute stake in IDBI challenged in Delhi HC 
IDBI's loss of status as a "public sector bank" would adversely affect employment condition, according to a writ petition filed by All India IDBI Officers' Association. The Delhi High Court will hear a plea against IDBI Bank's stake sale to Life Insurance Corporation of India today.
Asia Argento removed as judge of X Factor Italy
Actor Asia Argento, who has been accused of sexual assault against musician Jimmy Bennett, will no longer be a part of the judging panel of the twelfth season of the show X Factor Italy. According to sources, Argento has been expelled from the show amid the allegations that she has settled the accusation with Bennett for a sum of $380,000, and now the live portion of the show will officially begin with a new judge.
Politics
In his first election rally in poll-bound Gujarat, Gandhi while addressing a gathering of tribals at Mahuva in Surat district said they are the first owners of the country and claimed the BJP was working to take away their rights
Politics
Congress leader Rahul Gandhi has brought up 'mercy' petitions written by Hindutva ideologue VD Savarkar to the British when he was in jail. It's not the first time that the petitions have triggered a row. But what is the truth? Did Savarkar ask for clemency?
Politics
Rahul Gandhi grew his beard during the Bharat Jodo Yatra, about which Assam Chief Minister Himanta Biswa Sarma commented that Rahul Gandhi now looks like Saddam Hussain