Daily Bulletin: Parliament resumes after Christmas break; Indian-American named FedEx Express CEO; Trump visits Iraq; day's top stories
Today's top stories: Donald Trump pays surprise visit to Iraq; Lok Sabha to take up triple talaq bill today; India vs Australia, 3rd Test at the MCG, Day 2 underway; and more.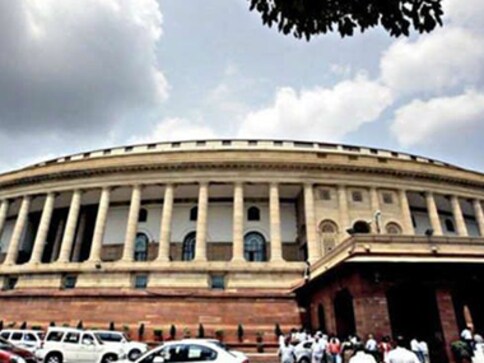 Parliament resumes today
Both the Houses of Parliament will resume on Thursday after a weekend and a three-day break on account of Christmas.
In the Rajya Sabha, the bills listed for discussion include The Trafficking of Persons (Prevention, Protection and Rehabilitation) Bill 2018, The National Council for Teacher Education (Amendment) Bill, 2018 and The Right of Children to Free and Compulsory Education Bill, 2018, The Representation of People's (Amendment) Bill 2018. All the four bills have already been passed by the Lok Sabha.
In the Lok Sabha, the Muslim Women (Protection of Rights on Marriage) Bill is scheduled to be taken up for consideration. The Bill proposes all declarations of instant triple talaq void and illegal. It seeks to make the practice a punishable offence with imprisonment of up to three years. It will replace the Muslim Women (Protection of Rights on Marriage) Ordinance-2018.
The National Medical Council (Amendment) Bill 2018 has also been listed among others for tomorrow's legislative business.
Portfolios allocated in Rajasthan; Ashok Gehlot keeps 9, Sachin Pilot gets 5
Rajasthan Governor Kalyan Singh allocated portfolios to the council of ministers late on Wednesday night with the advice of chief minister Ashok Gehlot, who has kept nine departments including the key finance and home with him. Gehlot also has excise, planning, department of personnel, general administration department, information technology among others.
Deputy chief minister Sachin Pilot was allocated the portfolios of Public works, Rural development, Panchayti Raj, Science and Technology and statistics, according to the orders issued by cabinet secretariat.
Apart from the chief minister and deputy chief minister, 13 cabinet and 10 ministers of state were allocated portfolios. The cabinet expansion took place on Monday when 13 cabinet and 10 ministers of state took oath.
Indian-American Rajesh Subramaniam named FedEx Express CEO
Indian-American Rajesh Subramaniam has been named as the president and chief executive officer of US multinational courier delivery giant FedEx Express.
Subramaniam, currently the executive vice president, chief marketing and communications officer of FedEx Corporation, will assume his new role on 1 January, 2019. He replaces David L Cunningham at the Tennessee-headquartered company.
Subramaniam, an IIT-Bombay graduate from Thiruvananthapuram, has been with FedEx for more than 27 years. He has held various executive-level positions in the company.
He began his career in Memphis and subsequently moved to Hong Kong where he oversaw marketing and customer service for the Asia Pacific region. Subramaniam then took over as the president of FedEx Express in Canada before moving back to the US as senior vice president of international marketing.
India vs Australia, 3rd Test at the MCG, Day 2
The morning session of the second day of the Boxing Day Test belonged to the Indians as they reached 277/2 at lunch. Cheteshwar Pujara brought up his 17th Test century, taking 280 deliveries to bring up the milestone, and has stitched an unbeaten 154-run stand so far for the third wicket with skipper Virat Kohli, who's unbeaten on 69. The Australian attack, despite being disciplined for the most part, went wicket-less in the first session.
Trump makes surprise visit to Iraq; meets US soldiers
US president Donald Trump and First Lady Melania on Wednesday night made a surprise visit to Iraq to greet American soldiers stationed in the country. This is his first visit to Iraq as the US President. "I want to come and pay my respects most importantly to the great soldiers, great troopers we have here," Trump told a pool of reporters travelling with him. He stayed in the country for a few hours.
While in Iraq, Trump met with US military leaders and spoke to troops at the Al-Asad Air Base, a joint US-Iraqi military base west of Baghdad. A scheduled in-person meeting with Iraq's Prime Minister Adil Abdul-Mahdi was cancelled. Trump's travel to Iraq was made public after he finished giving remarks to a group of about 100 mostly US special operations troops engaged in combat operations in Iraq and Syria.
When asked why he wanted to come to Iraq, Trump told reporters before a meeting with military leaders on base: "It's a place I have been talking about for many many years. I was talking about it as a civilian".
Kangana Ranaut says critics will have to 'shut their mouths' after watching Manikarnika
Kangana Ranaut, who is gearing for the release of her forthcoming film Manikarnika - The Queen of Jhansi, says that people who criticise her at the drop of a hat will have to shut their mouth after watching the film.
Talking about her critics at a recent press event, Kangana said, "I feel people who are not saying good things about me or my film will have to shut their mouths after watching the film and people who are saying good things, their mouths can't be shut by anyone, this is what I feel."
Snapchat adds lenses for dogs
Snapchat has announced that it has created new AR-based face filters meant specifically for dogs. People can take take photos or videos of their pet and using the filter they can turn the face into something goofy. This is, however, not the first time that Snapchat has introduced filters for animals. Last month the company first launched special lenses for cats. Snapchat has said that more lenses will be under development soon enough and as of right now users will have to be content with the handful of filters that are available.
First Cricket News
Michael Clarke had served the role of a commentator in several important tournaments. He was called up by the Board of Control for Cricket in India (BCCI) for India's upcoming four-match Test series against Australia.
Entertainment
Kangana, after claiming that SRK and Deepika Padukone starrer shows Pakistan in a "good light," has warned Bollywood that she will school them if once again anyone says "triumph over hate."
First Cricket News
Australia have been criticised for not including tour games, which are an integral part of a long series, in their itinerary.