Daily Bulletin: Modi to visit Gujarat; Indonesia tsunami toll passes 400; Sushma Swaraj slams Pakistan at UNGA; day's top stories
Narendra Modi to inaugurate projects across Gujarat today; Sushma Swaraj hits out at Pakistan in UNGA address, Padma Lakshmi's NYT op-ed makes her assaulter apologise, and more.
Sushma Swaraj attacks Pakistan in UNGA address
External Affairs Minister Sushma Swaraj made headlines after her speech at the 73rd session of the United Nations General Assembly (UNGA). Naming the Indian government programmes aimed at achieving the UN Sustainable Development Goals, she said that climate change and terrorism are the "biggest challenge of our era".
In her speech, Swaraj blamed Pakistan for spreading terrorism in India. "In India, it is unfortunate that terrorism comes from one nation in our neighbourhood. The biggest evidence of this fact is that Osama bin Laden was found in Pakistan," she said.
Swaraj also defended India's decision to cancel the proposed talks between India and Pakistan. She said: "There have been rumours that India is not ready for talks. On the contrary, we believe that even the most complex issues can be resolved through talks. That is why we began talks with Pakistan many times. But on all those occasions, talks stopped because of negative action by Pakistan."
Swaraj hit out at Pakistan for accusing India of human rights violations, saying "who can be a greater transgressor of human rights than a terrorist?" The external affairs minister also said that the influence of the United Nations was slowly decreasing and that the Security Council needed to be expanded and improved.
Narendra Modi to visit Gujarat
Prime Minister Narendra Modi will visit his home-state Gujarat on Sunday, where he will inaugurate a number of projects including Amul's modern chocolate plant in Anand, Mundra LNG terminal in Anjar and Mahatma Gandhi Museum in Rajkot. The Prime Minister will also inaugurate the Anand Agricultural University's incubation centre-cum-centre of excellence in food processing, and a solar cooperative society at Mujhkuva village. He will also lay the foundation stone for the expansion of Amul manufacturing facilities in Anand and Khatraj.
In Anjar, he will inaugurate the Mundra LNG terminal, the Anjar-Mundra Pipeline Project and the Palanpur-Pali-Barmer pipeline project, said a statement from the Prime Minister's Office. At both places, he will address public gatherings too.
Narendra Modi to address nation on 'Mann Ki Baat' today
Prime Minister Modi will address the nation on the 48th edition of his 'Mann Ki Baat' radio programme today. The programme will be broadcasted on the entire network of All India Radio and Doordarshan at 11 am.
Apart from it, the monthly radio programme will also be streamed on the YouTube channels of the Prime Minister's Office, Information and Broadcasting Ministry, AIR and DD News, and will be simultaneously broadcast on AIR's website.
AIR will broadcast the programme in regional languages immediately after the Hindi broadcast. The regional language versions will also be repeated at 8 pm.
In the 47th edition of 'Mann Ki Baat' last month, Prime Minister Modi assured justice to Muslim women through Triple Talaq Bill. He had also expressed his sympathy with those affected by recent floods in Kerala.
Toll in Indonesia tsunami surpasses 400, hundreds more suspected to be injured
Almost 420 people have been killed in a tsunami that hit two central Indonesian cities, swept away buildings and pulverised a substantial bridge, dumping victims across a devastated landscape that rescuers were struggling to reach, hindered by damaged roads and broken communications. Disaster agency spokesman Sutopo Purwo Nugroho said 384 people have died in the hard-hit city of Palu alone. He earlier said the fate of "tens to hundreds" of people involved in a beach festival in Palu when the tsunami struck was unknown.
The 3-metre-high (10 foot) tsunami was triggered by a 7.5 magnitude earthquake and smashed into two cities and several settlements at dusk on Friday.
UN spokesman Stephane Dujarric said UN officials were in contact with Indonesian authorities and "stand ready to provide support as required". Indonesia is prone to earthquakes because of its location on the "Ring of Fire," an arc of volcanoes and fault lines in the Pacific Basin.
UP deputy CM Keshav Prasad Maurya expected to meet family of Lucknow techie today 
Deputy Chief Minister of Uttar Pradesh Keshav Prasad Maurya will likely meet the family of the 38-year-old Apple employee who was shot dead by the state police. Uttar Pradesh Chief Minister Yogi Adityanath has also assured of strict action against all those found guilty. "It was not an encounter. An investigation will be conducted in this incident. If needed, we will order a CBI inquiry into the incident," he said.
The Uttar Pradesh Police has formed a Special Investigation Team (SIT) to investigate the case, and a magisterial inquiry has also been launched. The probe team will comprise of SP, Crime, and SP Lucknow Rural and it will be headed by the Lucknow IG. The SIT will submit their report at the earliest, Anand Kumar, ADG, Law And Order said.
Padma Lakshmi's NYT piece prompts woman's attacker to apologise
Padma Lakshmi's op-ed in the New York Times was not only a way for her to speak her truth, but it was also a way for others to realise the truth about their own actions. The 48-year-old Top Chef host wrote a powerful piece for the NYT in which she revealed she was raped by her 23-year-old boyfriend when she was 16.
"There was this woman that came up to me and said, 'I read your piece and I wanna thank you and it was really moving,'" Lakshmi recalled.
The woman then went on to explain that she received "an email from someone I haven't seen since high school, and it was the boy who assaulted me. And he sent me the link to the article and he said, 'I'm sorry. I didn't know then what I know now and I shouldn't have ever done that to you. And I apologise.'"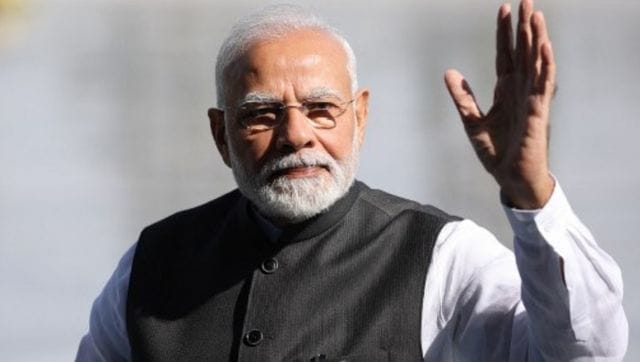 World
Call for an independent probe into the BBC over Modi documentary' on Change.Org, which strongly condemns the BBC for failing to meet the highest standards of editorial impartiality, has attracted over 2,500 signatures since it went online on Sunday night.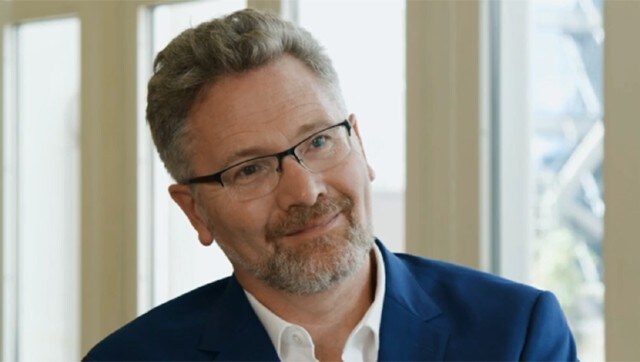 Opinion
In the new world order not a single country in Europe will — for the first time since the colonial and slave trading era began — be among the world's four largest economies. Those will be multiracial US, China, India and Japan
Opinion
The view that the BBC's anti-Modi documentary was an indirect swipe at British Prime Rishi Sunak may have some element of truth in it