Daily Bulletin: Narendra Modi to roll out Ayushman Bharat scheme; India to face Pakistan again in Asia Cup; today's top stories
From Prime Minister Narendra Modi inaugurating the Ayushman Bharat insurance scheme today, to India playing Pakistan in the Asia Cup, here are the top stories for the day.
Narendra Modi to launch Ayushman Bharat today
Prime Minister Narendra Modi will roll out the Centre's flagship Ayushman Bharat-National Health Protection Scheme, renamed Pradhan Mantri Jan Arogya Abhiyan (PMJAY), from Jharkhand's Ranchi today. The ambitious scheme, which was announced was made by the prime minister during his Independence Day speech, aims to provide a coverage of Rs 5 lakh per family annually and is expected to benefit more than 10 crore poor families.
The scheme will target poor, deprived rural families and identified occupational category of urban workers' families, 8.03 crore in rural and 2.33 crore in urban areas, as per the latest Socio-Economic Caste Census (SECC) data. It will cover around 50 crore people.
According to a Niti Aayog member, while the scheme will be launched today, it will effectively be operational from 25 September, the birth anniversary of Pandit Deendayal Upadhyay.
Beneficiaries of the Ayushman Bharat insurance programme have been sent a two-page customised letter from the prime minister outlining the importance and benefits of the project. The government will send similar letters to 10.74 crore beneficiary families across the country gradually. The letters will have a photograph of Modi, a government official said. "Around 57 lakh families in Jharkhand are expected to receive letters by Sunday morning," the official said.
Rafale row kicks up a war of words between the BJP and Congress
The political slugfest over Rafale deal on Saturday quickly turned into an ugly personal spat with the BJP coming out with a hashtag on Twitter #RahulKaPuraKhandanChor, soon after the Congress president made a direct attack on Prime Minister Narendra Modi.
"The Congress and Rahul Gandhi repeat untruth several times and use brazen & abusive language about Prime Minister Narendra Modi. They betray their sense of desperation in being out-of-power. In our govt there is no corruption. No wonder today the buzz is #RahulKaPuraKhandanChor," Minister of Defence Nirmala Sitharaman tweeted.
To add to the fire, two hours after Rahul sought the response of Modi on the Rafale controversy, the BJP dismissed the Congress president's charges in a press conference. Union Law Minister Ravi Shankar Prasad termed Rahul's remarks — calling the prime minister a 'thief' — 'shameful and irresponsible.'
Asia Cup 2018: India to play Pakistan again; Bangladesh and Afghanistan to clash
Beaming with confidence after successive comfortable victories over Pakistan and Bangladesh, the Rohit Sharma-led Indian team will once again aim to brush aside Sarfraz Ahmed and company when the two sides clash in a Super Four tie of the Asia Cup at the Dubai International Cricket Stadium on Sunday.
Both Bangladesh and Afghanistan will lock horns at Abu Dhabi on the back of a defeat. But the Mashrafe Mortaza-led side will be eager to bounce back after a lacklustre performance against India. Afghanistan, meanwhile, will go confidently into the clash after losing their last Super Four tie against Pakistan in the last over.
US Supreme Court nominee Brett Kavanaugh's sexual assault accuser agrees to testify before Senate
The woman whose sexual assault allegation threatens to bring down President Donald Trump's Supreme Court nominee has agreed to testify in the Senate, her lawyers said on Saturday, setting up a dramatic showdown next week.
Christine Blasey Ford's decision followed days of negotiations and came after Trump turned against her and said her accusation could not be true.
Ford "accepts the committee's request to provide her first-hand knowledge of Brett Kavanaugh's sexual misconduct next week," said a message from her lawyers to the Senate Judiciary Committee, US media reported.
Grey's Anatomy star Ellen Pompeo hints at medical drama's end in 2020
Grey's Anatomy star Ellen Pompeo has sparked speculation that the show's 16th season, to air in 2020, will be its final one. When asked about the show's future, Pompeo told Entertainment Weekly that she felt Grey's had "told all the stories that had to be told" and also added that she was "ready for a change".
Pompeo has played protagonist Meredith Grey since the medical drama premiered in March 2005. Her latest contract for the show's 15th and 16th seasons saw her take home a $20 million annual paycheque, and producer credits on Grey's Anatomy. Pompeo has indicated her interest in producing and directing shows once her Grey's stint wraps up.
Grey's Anatomy showrunner Shonda Rhimes had previously said that she would return to script the finale episode for the long-running medical drama.
India
From Make in India to PM Kisan Samman Nidhi, here are five flagship schemes started by the Modi government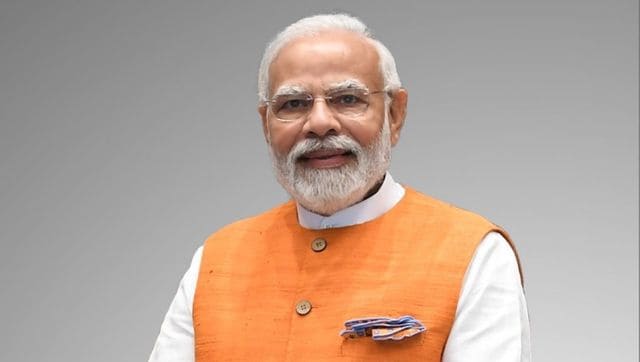 India
Prime Minister Narendra Modi virtually inaugurated the two-day 'National Mayors' Conference' that is being held in Gujarat's Gandhinagar
Health
Maternal mental health requires multiple intervention strategies starting with overhauling the medical curriculum to train and sensitise gynaecologists and obstetricians on maternal mental health for both perinatal and postpartum issues