Daily Bulletin: MJ Akbar returns to India; 55 cases of Zika virus reported in Rajasthan; today's top stories
MJ Akbar to return to India amid levelling of sexual harassment allegations against him; Zika virus outbreaks in Rajasthan and other top stories of the day
MJ Akbar has returned to India today; Centre likely to take stand on sexual harassment against junior minister
Amid an increasing clamour for Union minister MJ Akbar's resignation, the BJP is likely to take a clear stand on the allegations of sexual harassment against him once he explains his position upon his scheduled return to India on Sunday. Akbar, who has been accused of sexual harassment by nearly a dozen women journalists, will return today from his visit to Nigeria.
Zika virus outbreak: 55 cases reported in Rajasthan, health authorities on alert
More cases of Zika virus were detected in Jaipur Saturday taking the total number of infected people to 55, the Rajasthan health department informed PTI.  The first case had surfaced on 22 September when an 85-year-old woman with no travel history tested positive for the disease. Fogging and other anti-larvae activities are being carried out in the Shastri Nagar area to prevent the spread of the virus which is transmitted through the aedes aegypti mosquito, causing fever, skin rashes, conjunctivitis, muscle and joint pain.
Agitation against implementation of SC's Sabarimala verdict continue; activist Trupti Desai to visit temple soon
The protests against the implementation of the Supreme Court's decision to allow the entry of all women inside the Sabarimala temple refuse to die down. More Hindu groups are expected to join the protests soon with Praveen Togadia reportedly leading the protests at 10.30 am in Trivandrum. Thousands of Lord Ayyappa devotees on Saturday took to the streets in Kochi, even as activist Trupti Desai announced plans to visit the hill shrine soon.
Rahul Gandhi meets HAL workers in Karnataka, slams Modi govt for 'snatching' Rafale deal
Congress president Rahul Gandhi on Saturday addressed the present and former employees of Hindustan Aeronautics Limited (HAL) at an event held at Minsk Square near the HAL headquarters. Rahul accused the Modi government of destroying the"strategic asset" state-run aerospace company HAL and told its employees that "Rafale is your right."
Cyclone Titli: Andhra Pradesh govt urges Centre to release Rs 1,200 cr
The Andhra Pradesh government has requested the Centre to release Rs 1,200 crore as interim relief for restoration measures in Srikakulam and Vizianagaram districts that were battered by cyclone Titli. The severe cyclonic storm hit the two districts early Thursday, with winds gusting up to 165 kilometres per hour. Heavy rainfall, ranging from 10 cm to 43 cm, was witnessed in different parts of the districts. Chief minister Chandrababu Naidu said the cost of damaged properties, crops and infrastructure has tentatively worked out to be Rs 2,800 crore.
'Kudos to women who are claiming their own stories': Actress Swara Bhaskar on the #MeToo in India
Actress Swara Bhasker is happy that women are coming out and claiming their stories. At an event in Delhi, Swara said: "Have already spoken at length about it. I also tweeted my support. I think the #MeToo movement was a long time pending in India and it's good that it has finally come out and kudos to all the women who are braving their past trauma and re-living it and claiming their own stories with their own names."
Find latest and upcoming tech gadgets online on Tech2 Gadgets. Get technology news, gadgets reviews & ratings. Popular gadgets including laptop, tablet and mobile specifications, features, prices, comparison.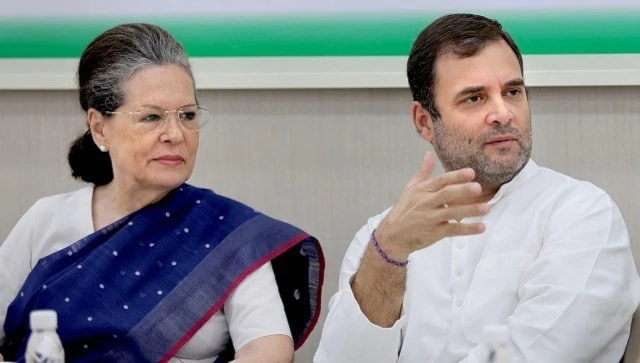 India
The CWC also passed three resolutions demanding a repeal of the three farm laws, a JPC probe into the Arnab Goswami WhatsApp chats and a free time-bound COVID-19 vaccination for the poor and oppressed sections of the society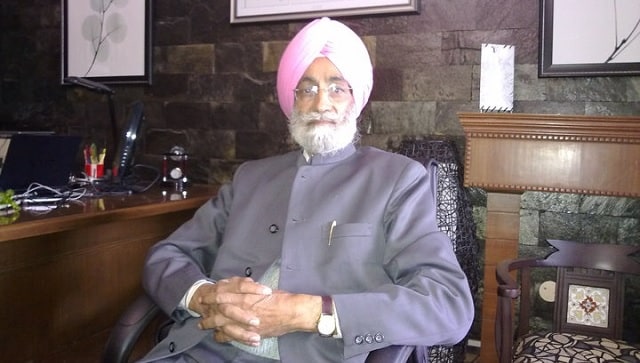 India
The 81-year-old resident of Punjab's Batala is the national president of BKU and was also an Independent Rajya Sabha member from 1990 to 1996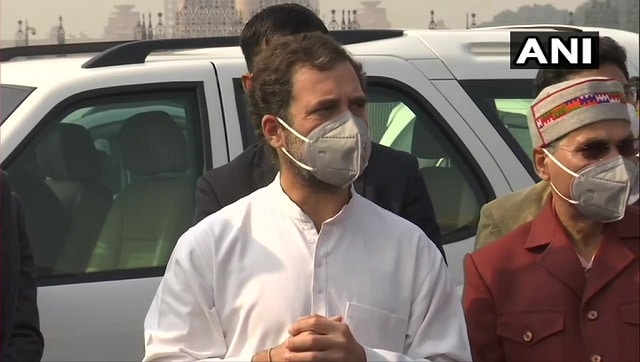 Politics
The BJP chief had earlier posed a series of questions to Rahul while accusing the Congress MP of "provoking and misleading" farmers over the recent farm laws