Daily Bulletin: MHA notification row continues; US govt shuts down over border wall funding, Train18 to run between Delhi and Varanasi; day's top stories
Today's top stories: MHA notification spat continues; More 'yellow vest' protests planned in France ahead of Christmas; PM to launch commemorative coin to honour Atal Bihari Vajpayee; and more.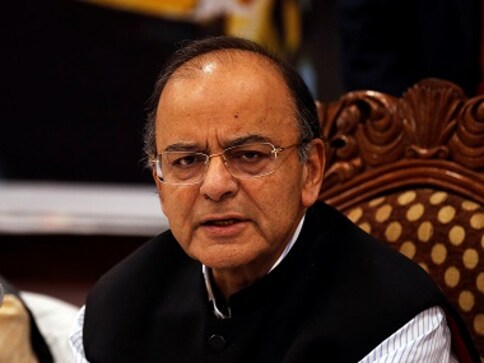 MHA notification: Spat continues
The new Ministry of Home Affairs notification allowing 10 agencies to snoop on citizens is likely to be in the spotlight on Saturday as political leaders are speaking out in support or to condemn this move. The government on Friday authorised 10 central agencies which will have the ability to access any computer in matters of national importance.
The agencies include the following: The Intelligence Bureau, Narcotics Control Bureau, National Investigation Agency, Enforcement Directorate, Central Board of Direct Taxes, Directorate of Revenue Intelligence, Central Bureau of Investigation. Cabinet Secretariat (R&AW), Directorate of Signal Intelligence (For service areas of Jammu & Kashmir, North-East and Assam only) and Commissioner of Police, Delhi.
While Opposition leaders have accused the government of "snooping", BJP leaders have defended the move. CPM general secretary Sitaram Yechury said: "Why is every Indian being treated like a criminal? This order by a government wanting to snoop on every citizen is unconstitutional and in breach of the telephone tapping guidelines, the Privacy Judgement and the Aadhaar judgement."
Accusing the Congress party of running an "ill- informed" campaign against the government on intercepting computer data, Finance Minister Arun Jaitley on Friday said there is "no general snooping order" and that the Home Ministry's decision is in the interest of national security.
Train18 to run between Delhi and Varanasi: Railways
The state-of-the-art Train 18 will run between Delhi and Varanasi, the railway ministry told the Parliament on Friday.
In a reply to a query in the Rajya Sabha, Minister of State for Railways Rajen Gohain said 36 train set coaches have been planned to be manufactured during 2018-19 at Integral Coach Factory (ICF), Chennai.
"ICF has turned out one such rake of 16 train set coaches in October 2018 which was put on trials. The first Train18 train is proposed to be introduced on Delhi-Varanasi sector," he said.
Train 18 will be the fastest train from the railways' stable with the ability to cruise at a speed of 180 kilometres per hour. It has contemporary passenger amenities like onboard infotainment and GPS based passenger information system, CCTV, automatic sliding doors with retractable coach footsteps and zero discharge vacuum-based bio-toilets, among others.
More 'yellow vest' protests planned in France ahead of Christmas
French "yellow vests" are gearing up for the sixth Saturday of nation-wide demonstrations, but numbers on the streets are falling fast as the police clear protest camps in the run-up to the Christmas holidays. The protesters appeared split on Friday on whether to stage another large rally in Paris, or in the nearby town of Versailles, once home to King Louis XVI who lost his head to the revolutionary guillotine.
Fearing possible unrest, authorities said they were closing the Palace of Versailles and its gardens, a top tourist venue, on Saturday. They have also urged shopkeepers in Paris, many of whom remained shuttered over the past two weekends to guard against looting and violence, to exercise caution.
Petrol costs Rs. 34 per litre before tax, dealer commission in Delhi
Petrol will cost only Rs 34.04 percent per litre and diesel Rs 38.67 per litre without taxes and dealer's commission in the national capital region.
Giving details of the prices of petroleum products as on 19 December in a written reply to the Lok Sabha, Minister of State for Finance Shiv Pratap Shukla said the incidence of taxes and dealers commissions work out to be 96.9 percent in case of petrol and 60.3 percent for diesel.
On 19 December, the retail price of petrol was Rs. 70.63 a litre. This included Rs. 17.98 central excise duty, Rs. 15.02 state VAT and Rs. 3.59 commission of dealer. In the case of diesel, the retail price was Rs. 64.54 (central excise duty of Rs. 13.83, state VAT of Rs. 9.51 and dealer commission of Rs. 2.53).
US govt shutdown as House adjourns with no deal
The US House of Representatives adjourned on Friday without Congress passing a spending deal, assuring a partial government shutdown at midnight as President Donald Trump and lawmakers remain at odds over border wall funding.
Operations for several key agencies will cease in the early hours of Saturday, as the last-gasp talks on Capitol Hill between White House officials and congressional leaders in both parties failed.
Trump is seeking $5 billion for construction of a wall on the US border with Mexico but Democrats are staunchly opposed, and in the absence of an elusive deal federal funds for dozens of agencies lapsed at midnight.
PM to launch commemorative coin to honour Atal Bihari Vajpayee
Prime Minister Narendra Modi will release a commemorative coin on 24 December in honour of former prime minister and Bharat Ratna Atal Bihari Vajpayee. Minister of State for Culture, Mahesh Sharma will also be present at the occasion.
Vajpayee passed away on 16 August at All India Institute of Medical Science (AIIMS) in Delhi following a prolonged illness. He was 93.
The veteran leader, who led the National Democratic Alliance government from 1998-2004, was the first ever person from the BJP to have become the nation's Prime Minister. Vajpayee served as Prime Minister thrice — briefly in 1996, and then for two terms between 1998 and 2004.
also read
World
Prime Minister Narendra Modi has redefined foreign diplomacy during his nine years in power. He has many firsts to his credit, visiting nations no Indian premier has gone to before and forging stronger ties with leaders the world over
Politics
Although he has kept up a constant string of criticism against the ruling dispensation, Rahul Gandhi seems to agree with Prime Minister Narendra Modi and the BJP on one critical issue – India's foreign policy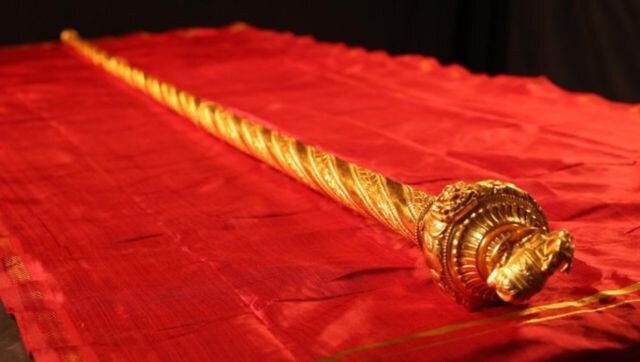 India
Prime Minister Narendra Modi will install the golden sceptre near the Speaker's seat. Traditionally called the 'Sengol', it has roots in Tamil culture