Daily Bulletin: India marks 10th anniversary of 26/11 Mumbai terror attacks; Narendra Modi, Rahul Gandhi to campaign for Rajasthan polls; day's top stories
November 26, 2018: Ten years since the 2008 Mumbai terror attacks; M Venkaiah Naidu to lay foundation stone for Kartarpur corridor today and Narendra Modi and Rahul Gandhi will address political rallies today in Rajasthan; here are the top stories for the day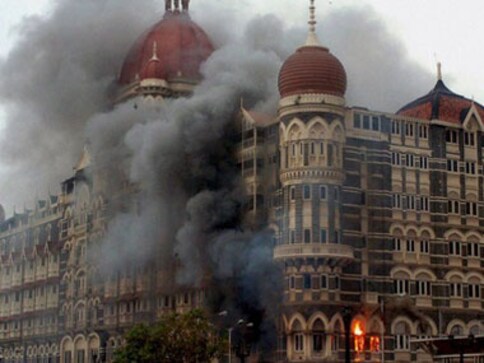 10 years of 26 November, 2008 Mumbai terror attacks
November 26 marks the tenth anniversary on Monday of the Mumbai terror attacks that left 166 people dead and hundreds more injured. On 26 November, 2008 Islamist militants from Pakistan unleashed a wave of violence across India's financial capital that lasted three days and played out on TV news channels around the world. The ten attackers — who were armed with AK-47 assault rifles and hand grenades -- belonged to Pakistan-based militant group Lashkar-e-Taiba (LeT). Mumbai's police force will remember the more than a dozen officers who were killed, many while fighting the militants, in a ceremony starting at 09.30 am. Relatives of the victims will lay wreaths at a police memorial honouring the dead. The chief minister of Maharashtra state, of which Mumbai is the capital, will attend the ceremony. Residents are also expected to pay their respects at Chhatrapati Shivaji Terminus where Mohammed Kasab, the only gunman caught alive, and another attacker killed almost 60 people and wounded at least 100 others. The Taj Mahal Palace and Tower Hotel will hold a private service to remember the 31 people who died there.
Narendra Modi, Rajnath Singh, Yogi Adityanth, Rahul Gandhi to campaign in poll-bound Rajasthan
Campaigning for the 7 December Assembly election in Rajasthan is set to hit top gear on Monday with senior BJP and Congress leaders, including Prime Minister Narendra Modi, Home Minister Rajnath Singh, Uttar Pradesh Chief Minister Yogi Adityanath and Congress president Rahul Gandhi, addressing pubic rallies in various parts of the state. While Modi will be addressing rallies in Bhilwara, Dungarpur and Kota, Rajnath will be covering Rajakheda, Basedi (both in Dholpur) and Virat Nagar (in Jaipur) Assembly constituencies. Rahul will begin the tour of the state by paying obeisance at the dargah of Sufi saint Khwaja Moinuddin Chisti in Ajmer, followed by a visit to Pushkar Sarovar. After that, he will leave for Pokhran in Jaisalmer where he will address a public meeting. Adityanath will also address a public meeting in Pokhran. Besides this, he will speak at public rallies in Makrana (Nagaur), Fatehpur (Sikar), Ratangarh (Churu) and Dungargarh (Bikaner).
M Venkaiah Naidu to lay foundation stone for Kartarpur corridor today
Vice-President M Venkaiah Naidu will lay the foundation stone for the construction of Dera Baba Nanak-Kartarpur Sahib road corridor up to the international border with Pakistan in Mann village in Gurdaspur on Monday. Union transport minister Nitin Gadkari, Union minister of food processing Harsimrat Kaur Badal, Punjab chief minister Amarinder Singh will be present on the occasion. To mark Guru Nanak Dev Ji's 550th birth anniversary in 2019, the Indian government decided on 22 November, 2018 to build the Kartarpur road corridor up to international border between India and Pakistan as an integrated development project. The corridor will let Sikh pilgrims visit the iconic Gurudwara Darbar Sahib at Kartarpur on the banks of river Ravi in Pakistan.
Petrol, diesel prices slashed
Fuel prices continued to decline in line with the downward trend in Brent crude oil price, which fell below the $60 per-barrel-mark. Globally, oil prices slumped up to nearly 8 percent to the lowest in more than a year on Friday, posting the seventh consecutive weekly loss, amid intensifying fears of a supply glut even as major producers consider cutting output. Petrol prices were down 40 paise and diesel by 45 paise. Petrol was priced at Rs 74.84 per litre in Delhi, Rs 76.82 per litre in Kolkata, Rs 80.38 per litre in Mumbai and Rs 77.69 per litre in Chennai, according to Indian Oil Corporation. Diesel rates stood at Rs 69.70 per litre in Delhi, Rs 71.55 per litre in Kolkata, Rs 72.99 per litre in Mumbai and Rs 73.63 per litre in Chennai.
Kartarpur Corridor: Subramanian Swamy questions why Union ministers are being sent to Pakistan
Bharatiya Janata Party MP Subramanian Swamy on Sunday backed Punjab chief minister Amarinder Singh's decision to decline the invitation to attend the stone-laying ceremony of the Kartarpur Corridor on the Pakistan side on Wednesday. "No Indian minister should go to the other side of the border until Pakistan stops cross-border terrorism," he said. However, Punjab Cabinet minister Navjot Singh Sidhu said that he would be attending the stone-laying ceremony of Kartarpur on Pakistan side, while praising the initiative taken by Indian and Pakistan governments to develop Kartarpur Corridor. Pakistan prime minister Imran Khan will inaugurate the ground-breaking ceremony of the Kartarpur Corridor, on the Pakistan side, on 28 November.
Ram Mandir dispute: Mohan Bhagwat calls for law for temple construction, Modi says Congress stalled verdict
Rashtriya Swayamsevak Sangh (RSS) chief Mohan Bhagwat renewed his demand for a Ram Mandir ordinance while addressing a VHP rally on Sunday. Speaking at a rally organised by the Vishwa Hindu Parishad (VHP) on the Ram temple issue in Nagpur, Bhagwat also said this should be the "decisive phase of the agitation". One year ago, I myself had said be patient. Now I say, patience will not work. Now we need to mobilise people. Now we should demand a law," he said.Bhagwat was also said that if the issue was not a priority for the Supreme Court, the government should "think of what to do, how to bring in an ordinance, and construct the Ram Temple".
Prime Minister Narendra Modi, however, hit out at the Congress, accusing the party of attacking the judiciary while it was hearing a crucial case like the Ayodhya dispute. "The Congress creates an atmosphere of fear for the judiciary when the court hears the Ayodhya issue. They do everything possible to impeach the Chief Justice of India. How can such things be accepted?" Modi said at a rally in Rajasthan's Alwar.
NASA's InSight spacecraft to land on Mars on 26 November
NASA's InSight spacecraft is on track for a touchdown on Mars on 26 November. InSight will hit the top of the Martian atmosphere at 19,800 kilometres per hour (kph) and slow down to eight kph, before it touches down on Martian soil. This deceleration is expected to happen in less than seven minutes, a process that NASA has nicknamed "six and a half minutes of terror." About 80 live viewing events for the public to watch the InSight landing will take place around the world. It will be at 3 pm EST which is 1.30 am in India on 27 November.
also read
World
Singh will attend the event on May 29. During his visit, Singh will also meet the outgoing President Muhammadu Buhari in a reception hosted by him on May 28, according to an official statement by the ministry
Opinion
It's on the Congress leader to decide if he wants to fall into this dubious, dangerous Western trap. For, he may gain power but lose the nation. Worse, he may lose both power and the nation — after all, what's bad for the nation cannot be good politics either
Opinion
Indian democracy is in danger. Not from the so-called 'fascist' Modi government or the BJP and RSS, but from those who most vociferously say that India's democracy is in danger