Daily Bulletin: Women to try Sabarimala entry; 43 die in Indonesia tsunami; Bihar seat-sharing decision likely today; day's top stories
Daily bulletin: Women from a Chennai-based organisation to make an attempt to enter Sabarimala today; NDA to announce seat sharing in Bihar during a joint press conference; day's top stories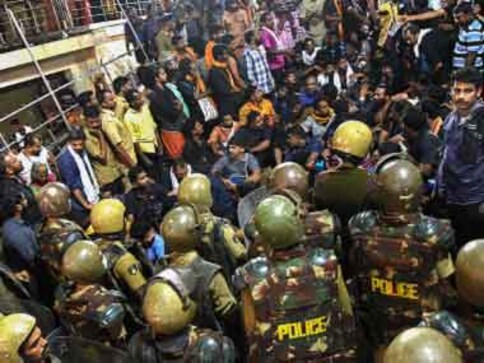 Group of women to attempt to enter Sabarimala today
At least 11 women reached the Pamba base camp 5 kilometres from Kerala's Sabarimala temple on Sunday. Tension is high at the hill shrine as the women will make another attempt to enter the temple. Female activists and devotees have made a number of unsuccessful attempts to access the Sabarimala shrine after the Supreme Court's 28 September verdict, which overruled the decades-old ban on the entry of women aged between 10 and 50.
The women, supported by Chennai-based NGO Manithi, reached the Pamba base camp around 3.30 am. According to reports, the group is comprised of women from several states, including Tamil Nadu, Odisha, West Bengal, and Kerala.
NDTV quoted a police officer as saying, "A total of 11 women have arrived. But only six of them want to trek to Sabarimala and the others say they came only to provide protection to them. We are awaiting instructions from senior officials."
Clad in the customary black dress, the women, led by the NGO's coordinator Selvi, insisted to the police that they want protection to offer prayers at the shrine. As the news spread, a large number of devotees thronged Pamba, about 5 kilometres from Sannidhanam, the Sabarimala temple complex. Police officials are now holding talks with the representatives of the outfit.
43 killed in Indonesia tsunami
At least 43 people have been killed and nearly 600 injured in a tsunami in Indonesia, officials said Sunday. "In the Sunda Strait, 40 people have died, 584 people were injured and two people are missing," national disaster agency spokesperson Sutopo Purwo Nugroho said in a statement. Another three people were killed in nearby Serang, he added.
Authorities say the tsunami may have been triggered by an abnormal tidal surge due to a new moon and an underwater landslide following the eruption of Anak Krakatoa, which forms a small island in the Sunda Strait between Java and Sumatra.
Dozens of buildings were destroyed by the wave, which hit beaches without warning in South Sumatra and the western tip of Java about 9.30 pm local time on Saturday, Nugroho had said.
NDA expected to announce Bihar seat-sharing decision today
The NDA is expected to announce its decision on seat-sharing among three parties in Bihar today. The joint press conference which was reportedly scheduled for Saturday was postponed to Sunday because of Ram Vilas Paswan's absence in Delhi.
The Times of India quoted a JD(U) leader as saying, "It has now been decided that BJP chief Amit Shah, JD(U) president Nitish Kumar, and Ram Vilas Paswan (of the Lok Janshakti Party) will hold a joint press conference in Delhi at 11.30 am to announce the seat-sharing arrangement among the three allies in Bihar."
Lawsuit against Fortnite
Epic Games' Fortnite's ubiquitous dance "emotes" has now come under legal threat from the pop culture icons who claim to have created them. Earlier this year, Epic added 2 Milly's signature dance to Fortnite Emotes called the Milly Rock.
While Epic never sold the dance directly for money, it included it as part of its season paid subscription service. 2 Milly began criticising Epic for not asking his permission or providing him any compensation. Now, Ferguson has followed through on threats to bring legal action against Epic with a lawsuit.
With inputs from agencies
India
Nirmal ticket holders can check their NR 311 winning numbers on the official web portal of the Kerala lottery department
Education
The UPSC NDA I and CDS I examinations will be held on 16 April 2023. Candidates will be issued e-admit cards three weeks before the commencement of the UPSC exam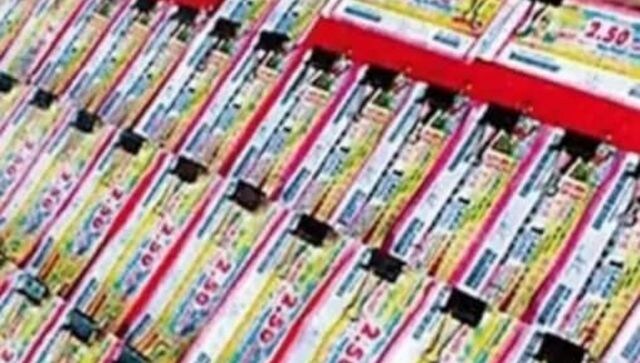 India
Those who receive a Bumper lottery prize amount of more than Rs 5,000 should verify their identity at the Kerala lottery department's office