Daily Bulletin: Fire in Mumbai high-rise kills 5; day after clearing triple talaq bill, Parliament to reconvene at 11am; day's top stories
Today's top stories: Five killed as fire breaks out in Mumbai high-rise; Apple could start assembling its premium iPhones models in India; Police claim arrest of prime accused in Bulandshahr violence; and more.
Five killed as fire breaks out in Mumbai high-rise

Five people, including four senior citizens, were killed and two others injured in a major fire that broke out in a high-rise residential building in Mumbai on Thursday evening, a civic official said.
The 16-storey building is located in suburban Tilak Nagar, where search and rescue operation by the Mumbai Fire Brigade is underway, said the official from the Disaster Management Unit of the Brihanmumbai Municipal Corporation (BMC).
"Our fire brigade control room got information about the incident at 7.51 pm after which our fire-fighting team along with an ambulance rushed to the spot," he added.
"The blaze started on the 10th floor of the building, Sargam Society (G+16), located near Ganesh Garden in Tilak Nagar," he said. The fire brigade team rescued six people from the floor and admitted them to the nearby Rajawadi Hospital, of which five succumbed to their injuries.
Hunt for Bulandshahr riot key accused Yogesh Raj on but police nabs cop's killer
The Uttar Pradesh police on Thursday claimed to have arrested the prime accused in the killing of police inspector Subodh Kumar Singh, who was shot dead during mob violence in Bulandshahar earlier this month. Police sources said the prime accused Prashant Nat was arrested after his identification from a series of videos of the violence.
The police took Nat and his accomplice to Kalwa for recreating the crime scene. The police said all the accused in the incident were from the Chingrawathi village, of which four are in jail now.
Initially the prime accused was Yogesh Raj, the Bajrang Dal district convenor, but he is still at large.
Parliament will resume at 11 am on Friday
In Rajya Sabha, some of the Bills to be considered include The Employment Bill (2018), The Railways (Amendment) Bill 2018, and The Armed Forces (Special Powers) Repeal Bill, 2018.
Lok Sabha, after passing the triple talaq Bill on Thursday, will be discussing the Jallianwala Bagh National Memorial (Amendment) Bill 2018, and The Indian Medical Council (Amendment) Bill 2018, among others. Union finance minister Arun Jaitley is also scheduled to bring up proposed hikes in basic customs duty (BCD), as part of the Customs Tariff Act 1975.
Pompeo to meet Netanyahu in Brazil after Syria decision
US Secretary of State Mike Pompeo will meet next week in Brazil with Israeli prime minister Benjamin Netanyahu as Washington prepares to withdraw troops from Syria, the US State Department said Thursday.
Pompeo and Netanyahu will meet in Brasilia where both will be attending the New Year's Day inauguration of president-elect Jair Bolsonaro, a right-wing firebrand who has vowed to move Brazil closer to Israel and US president Donald Trump.
Netanyahu has met frequently with Pompeo and enjoys a warm relationship with Trump. The Israeli prime minister was happy after Trump announced he will withdraw from a denuclearisation deal with Iran and his landmark shift of the US embassy to Jerusalem.
But Netanyahu has for the first time found himself at odds with Trump after the US leader's sudden announcement last week that he will bring home all 2,000 American troops from war-ravaged Syria, where Israel saw Washington's presence as a bulwark against Iran and counterweight to the influence of Russia.
India vs Australia, 3rd Test at Melbourne, Day 3
India was on top after getting four Australian batsmen dismissed in the morning session of the third day at the Melbourne Cricket Ground. Jasprit Bumrah dismissed Shaun Marsh, trapping him leg-before with a cleverly-disguised slower ball at the stroke of lunch, as Australia trail the Indian first innings total by another 354 runs. Travis Head was unbeaten on 18 at the end of the session.
Follow live updates on the day's play here.
Air India revival plan
The government has prepared a revival plan for Air India that provides for a comprehensive financial package, differentiated strategies for each of the airline's core businesses and robust organisational reforms.
Various initiatives to turnaround the national carrier, which is staying afloat on a bailout package extended by the previous government, including monetisation of real estate assets, are progressing.
The amount of revenue likely to be generated from monetisation of land and properties depends on the bid process and subject to no-objection certificates from authorities concerned. Air India is estimated to have a debt worth over Rs 55,000 crore.
Apple could start assembling its premium iPhones models in India
Cupertino giant Apple could reportedly start making its high-end iPhones in India with the help of Foxconn. Apple has been making the cheaper iPhone SE in India since 2017 and now if reports are correct then the upper-end iPhones such as the iPhone X, iPhone XS and iPhone XS Max may also be manufactured locally. This would surely result in a price drop of the iPhones as India charges a hefty import tax while reducing the tax on import of smartphone parts so that building devices in India is encouraged.
19 killed, 219 wounded in Sudan protests
Clashes between Sudanese anti-riot police and protesters in demonstrations against a rise in bread prices have killed 19 people, including two security force personnel, the government said Thursday. "Nineteen people lost their lives in the incidents including two from security forces," government spokesman Boshara Juma said on state television, adding that 219 people were wounded.
Sudanese authorities had previously said that eight people have been killed in clashes in Khartoum and several other cities since the protests began on 19 December.
Fuel prices on downward slide
Petrol and diesel prices continued their downward slide for the sixth day in a row on Thursday with rates cut up to 7 paise in major cities across the country as US oil prices extended their sharp climb from their previous closing session amid rising stock markets.
Following the price cut, petrol was sold in Delhi at Rs 69.74 per litre, Mumbai Rs 75.36, Chennai Rs 72.36 and Kolkata Rs 71.86 a litre on Thursday. Diesel was retailed at Rs 63.76 per litre in Delhi, Mumbai Rs 66.72, Chennai Rs 67.31 and Kolkata Rs 65.51 per litre.
With inputs from agencies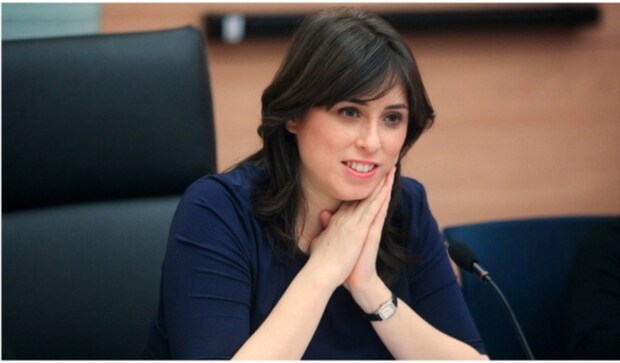 Politics
The message by the Israel government came after a terrorist attack on a Jewish synagogue in Jerusalem last week in which several people were killed
Explainers
Prime Minister Benjamin Netanyahu has announced a slew of measures to 'strengthen Jewish settlements' including making it easier for citizens to obtain guns. Over 200 Palestinians were killed last year – the worst in 16 years – and experts have warned that 2023 could be even more deadly
World
The protest followed another demonstration last week that also drew tens of thousands in an early challenge to Netanyahu and his ultranationalist and ultra-Orthodox government