Daily Bulletin: Farmers call off strike; Modi to receive UN environment award, Gogoi to take charge as CJI; day's top stories
Farmers call off strike, Narendra Modi to recieve UN environment award, Justice Ranjan Gogoi to be new CJI; more top stories of the day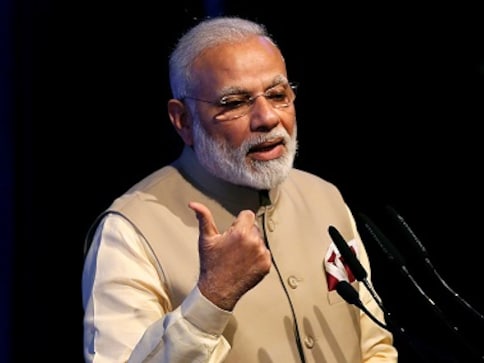 Farmers end protests, claim government has agreed to 'most of the demands'
Thousands of farmers on Wednesday morning ended their 10-day Kisan Kranti Yatra after the government reportedly agreed to 'most of the demands'. The Central Government had allowed farmers to enter the national capital following a violent standoff between the police personnel and protesting farmers on Tuesday at the Delhi border. Led by Bharatiya Kisan Union (BKU) chief Naresh Tikait, over 400 tractors carrying thousands of farmers reached Kisan Ghat in the early hours of Wednesday. According to IANS, Tikait said that the Central Government has conceded to 'most of the demands' (seven of the 15 demands, according to some reports) including increasing the price of crops and that an announcement will be made in the next days. Tikait declared it as the "victory of farmers" and said the Bharatiya Janata Party (BJP) government has failed in its "motives". The farmers charter of demands include loan waiver and fair prices for crops, which they want implemented without delay.
Justice Ranjan Gogoi to be sworn in as the 46th Chief Justice of India
Justice Ranjan Gogoi will take as the Chief Justice of India from outgoing CJI Dipak Misra when he takes oath today. Gogoi, who will be the 46th Chief Justice of India, will be sworn-in at around 10.45 am by President Ram Nath Kovind at the Rashtrapati Bhavan in Delhi. He will begin his stint as the CJI by hearing cases later in the day along with Justices Sanjay Kishan Kaul and KM Joseph. Gogoi's tenure will last till 17 November 2019.
Prime Minister Narendra Modi to receive Champions of the Earth award
Narendra Modi will receive the United Nation's highest environment honour — the Champions of the Earth award on 3 October. Modi will be awarded for championing the International Solar Alliance and for his pledge to eliminate all single-use plastic in India by 2022. According to the official UN statement, the award, announced on 26 September on the sidelines of 73rd UN General Assembly in New York, will be presented by the UN Secretary-General Antonio Guterres. French President Emmanuel Macron is a co-recipient of the award in the leadership category along with Modi.
Row over Supreme Court Sabarimala verdict
Protests over the Supreme Court's verdict to allow women's entry in the Sabarimala temple have escalated. Devotees of Lord Ayyappa have decided to file a review petition against the ruling in the apex court. Even Opposition parties in Kerala — the BJP and the Congress — have said that there is public resentment over the top court's order. While the BJP has urged the state government to bring an ordinance to overturn the ruling, Congress has asked the Travancore Devaswom Board, which manages the temple, to file a review petition.
Tanushree Dutta sexual harassment row — CINTAA asks for 'speedy enquiry'
In light of Tanushree Dutta accusing Nana Patekar of sexual harassment and the ongoing controversy around it, the Cine and TV Artists Association (CINTAA) has sought an impartial and speedy enquiry into the case. A statement released on Tuesday by the organisation said that: "Any form of sexual harassment is unacceptable to us. After going through Tanushree Dutta's complaint, which was filed with the then Executive Committee of CINTAA in March 2008, we feel that the decision taken in the Joint Dispute Settlement Committee of CINTAA and Indian Film and TV Producers Council (which was then known as Association of Motion Pictures and TV Programme Producers) in July 2008 was not appropriate, as the chief grievance of sexual harassment wasn't even addressed. Unfortunately, CINTAA's constitution bars us from taking up any case which is more than three years old. Hence, we appeal to the authorities to take cognisance of Dutta's statements and conduct an impartial and speedy enquiry so that truth and justice may prevail."
US oil price at a 4-year peak
US oil prices hit their highest level since November 2014 on Tuesday and the Brent crude was also near a four-year peak, with markets preparing for tighter supply once US sanctions against Iran kick-in in November. Brent crude oil futures were at $85.28 per barrel, up 30 cents, or 0.4 percent, from their last close. The Brent has risen by more than 20 percent from its most recent lows in August. HSBC had said in its fourth quarter Global Economics outlook that "our oil analysts believe there is now a growing risk of crude touching $100 per barrel".
DEF's mBillionth Award ceremony to be held today
The mBillionth Awards acknowledge South Asia as a key hub of the world's mobile and telecom market in terms of penetration and innovation. The awards recognise that at-the-moment, mobile phones have pushed ahead against all other forms of media such as TV, radio, Internet, newspapers, magazines and landlines. The awards are meant to empower and reward all those who are making a difference in bridging the digital divide and for them to learn from each other and scale up.
Microsoft launches new Surface lineup
Microsoft has announced its latest generation of Surface hardware. The new products include refreshes such as the Surface Pro 6, the Surface Studio 2 and the Surface Laptop 2 whereas Microsoft has added a brand new category with the Surface Headphones. In addition to hardware, Microsoft has also announced new updates to Windows 10 OS, an 'All Access' payment plan for Surface products and Microsoft Launcher, an app mirroring tool for Android.
UEFA Champions League fixtures
Jurgen Klopp's Liverpool will aim to maintain their winning run in the tournament when they take on Napoli in their Group C fixture at Naples. In another match, Mauricio Pochettino's Tottenham will host Barcelona as the north London club will look to bounce back from defeat in their opening Group B clash at Inter Milan. Tottenham will be without Christian Eriksen, Mousa Dembele, Jan Vertonghen, Dele Alli and Serge Aurier; all players missing due to injuries.
India
PM Modi has time and again reminded everyone that leaders who hold public offices have their first and foremost responsibility to the people who have elected them
India
Farmers in Punjab sat on a protest after being stopped from heading to Chandigarh to press the government for a bonus on wheat crop and allow paddy sowing from 10 June
India
The lawyers had filed a plea on the issue of traffic density, air pollution and emission norms