Daily bulletin: Delhi air quality 'very poor' after Diwali, Donald Trump fires A-G Jeff Sessions; day's top stories
Delhi defied Supreme Court deadline to burst firecrackers as air quality dropped to 'very poor', Donald Trump fires attorney general Jeff Sessions, Chandrababu Naidu to meet HD Deve Gowda today - here are the day's top stories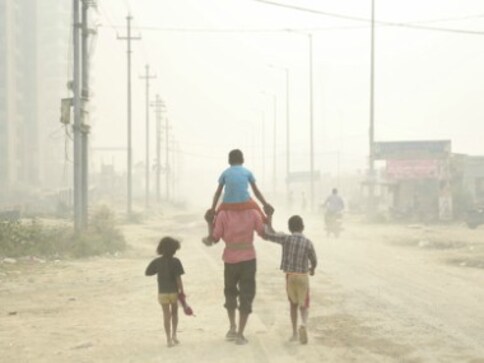 Delhi defies SC deadline to burst firecrackers, air quality drops to "very poor"
The air quality in the National Capital once again dropped to "very poor", with the PM2.5 levels being recorded at 301 as of Thursday morning, and the PM10 levels recorded at 339. A thick haze also engulfed the National Capital on Wednesday night as Delhiites continued to burst firecrackers long after the deadline set by the Supreme Court, the authorities said. The overall Air Quality Index (AQI) was recorded at 302 at 11 pm, which fell in the "very poor category", according to the Central Pollution Control Board (CPCB).
The Supreme Court had allowed bursting of firecrackers from 8 to 10 pm only on Diwali and other festivals. It had also allowed the manufacture and sale of only "green crackers", which have a low light and sound emission and less harmful chemicals. The court had asked the police to ensure that banned firecrackers were not sold and said in case of any violation, the station house officer (SHO) of the police station concerned would be held personally liable and it would amount to committing contempt of the court. But despite the apex court order, there were reports of its violation from many areas long after 10 pm.
Donald Trump fires Attorney-General Jeff Sessions
US attorney-general Jeff Sessions was fired by Donald Trump on Wednesday after enduring more than a year of bitter criticism from the president over his decision to step aside from the Russia investigation that has dogged the White House. Sessions became the first casualty of a Cabinet shakeup that had been expected from Trump following the midterm elections on Tuesday. "At your request, I am submitting my resignation," Sessions said in the first line of a letter released by the Department of Justice. The departure of Sessions, who was the first US senator to back Trump's presidential run in 2016, was long expected, and came a day after Republicans lost control of the House of Representatives, but boosted their Senate majority.
Chandrababu Naidu to meet HD Deve Gowda, HD Kumaraswamy today
Telugu Desam Party (TDS) supremo and Andhra Pradesh chief minister N Chandrababu Naidu, who is trying to unite opposition parties to take on BJP in the Lok Sabha elections in 2019, will meet former prime minister HD Deve Gowda and Karnataka chief minister HD Kumaraswamy on Thursday. Naidu will meet Gowda at his residence at Padmanabha Nagar and Kumaraswamy would also be present during the meeting, JD(S) said on Wednesday. Naidu's meeting with the JD(S) supremo comes in the backdrop of Congress-JD(S) coalition resolving to contest the 2019 Lok Sabha elections together against the BJP, buoyed by the victory in the bypolls.
US midterm elections: Democrats take control of House, GOP retains Senate
Opposition Democrats captured the House of Representatives on Wednesday in the crucial midterm elections while President Donald Trump's Republican Party retained its majority in the Senate, an outcome likely to intensify the political bitterness and fighting between the two major parties in the run-up to the 2020 presidential poll. Breaking the Republican monopoly on power, Democrats picked up over two dozen seats in the House — more than the 23 needed to take control of the House for the first time in eight years. Initial statements coming from the Democratic party leaders indicated it would make it tough for Trump, who wants major legislative changes on some of his signature issues including immigration, tax and healthcare reforms.
Describing the midterm poll results as a "tremendous success", Trump said his Republican party defied history by performing much better than what the ruling parties have done in the past in such elections.
US postpones talks with North Korea
US secretary of state Mike Pompeo on Tuesday abruptly shelved plans to meet a top North Korean official in New York, the latest twist in diplomacy to secure a potentially landmark peace deal. The talks between Trump's top diplomat and the North Korean delegation, which had been due on Thursday, "will now take place at a later date," state department spokeswoman Heather Nauert said. "We will reconvene when our respective schedules permit," she added in a statement. State department officials gave no further reasons for the delay in the meeting, although North Korea has stepped up its demands that the United States lift sanctions.
Gujarat deputy CM makes pitch for renaming Ahmedabad as Karnavati
Hours after Uttar Pradesh chief minister Yogi Adityanath announced the renaming of Faizabad district as Ayodhya, the Gujarat government on Tuesday said it was keen on rechristening Ahmedabad as Karnavati, if there were no legal hurdles. Speaking to reporters in Gandhinagar, deputy chief minister Nitin Patel said the Bharatiya Janata Party (BJP) government was willing to change Ahmedabad's name if it gets past the legal hurdles and receives required support. Slamming the BJP government over the issue, state unit Congress spokesperson Manish Doshi said the promise to rename Ahmedabad was just another "poll gimmick" by the ruling party.
Sensex rallies on Diwali
The benchmark Sensex gained 248 points or rose 0.7 percent to 35,237.68, while the broader Nifty climbed 64.75 points or 0.65 percent to 10,598.40 in a special trading session on the occasion of Diwali on Wednesday. The S&P BSE Sensex, which opened at 35,301.88 points, traded at 35,240.15 points (at 6.15 pm) — up 248.24 points or 0.71 percent from Tuesday's close at 34,991.91 points. In Samvat 2074, the S&P BSE Sensex gained eight percent on a year-on-year basis, while the Nifty50 rose 3.8 percent. Broadly positive global markets along with lower crude oil prices pushed the key equity indices higher during the special "Muhurat" trade session.
Gold, silver prices fall
Gold prices dropped by Rs 210 to Rs 32,400 per 10 grams in special 'Diwali Muhurat' trading at the bullion market on Wednesday. Tracking gold, silver too fell by Rs 300 to Rs 39,000 per kilogram. Bullion traders said the slide in gold prices was mostly due to the absence of worthwhile activity as jewellers and retailers made token purchases to mark the auspicious occasion of 'Diwali' and beginning of Hindu Samvat year 2075. Globally, gold rose 0.51 percent to $1,233.80 an ounce and silver climbed 0.17 percent to $14.77 an ounce.
Samsung unveils smartphone with folding display
At its annual developer's conference, following weeks of leaks and teasers, Samsung unveiled a smartphone with a folding display. When folded, the device looks like a chunky Android smartphone, when unfolded, you're treated to a 7.3-inch, tablet-sized display. The display itself uses a form of flexible OLED technology called Infinity Flex. To take advantage of the design, Samsung says that the phone will be able to run three apps simultaneously. Google has also announced that Android will natively support such folding display designs. The device is currently just a concept, but Samsung claims that it can begin production of the Infinity Flex display in a 'matter of months.'
News & Analysis
Samsung Galaxy M42 comes with Qualcomm Snapdragon 750G processor, sAMOLED Display, 48 MP quad-camera array, and 5,000 mAh battery.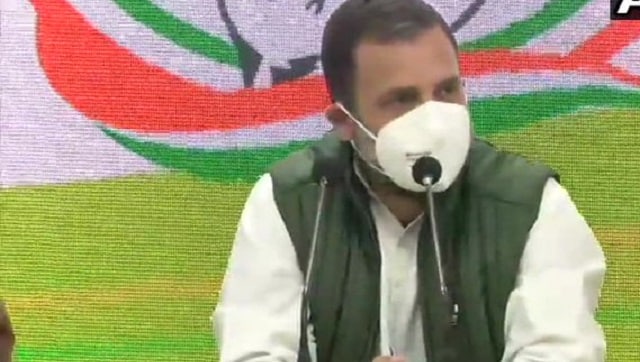 India
The Congress had last week demanded transparency and urged Prime Minister Narendra Modi to make public the details of all the relief material received from different countries
Arts & Culture
Prateek Chaudhuri, who belonged to the Senia Gharana of music, was also a professor at the Department of Music, Faculty of Music and Fine Arts, University of Delhi.