Daily Bulletin: BJP, Congress to battle it out in MP and Rajasthan; red alert issued in Tamil Nadu, Kerala; day's top stories
Electioneering in Rajasthan, Madhya Pradesh through the day is likely to drive news headlines today, watch out for attractive mobile prices on festive sales at online portals; today's top news
Red alert issued in Tamil Nadu, Kerala heavy rains predicted 
Rains continued to lash parts of Tamil Nadu and neighbouring Puducherry for the second day Friday, prompting officials to declare holiday for educational institutions in Tamil Nadu on Saturday. The Indian Meteorological Department has predicted heavy rainfall for Saturday as well, and the weather is likely to deteriorate through Sunday. Authorities had issued a red alert as heavy rains were expected on 6 and 7 October with a low pressure area over South East Arabian sea and area adjoining Lakshadweep islands is likely to concentrate into a depression.
Reservoirs with over 70 percent are being monitored and all district administration authorities have been asked to stay alert. Meanwhile, in Kerala, the Indian Navy has put its air and surface assets at Kochi on high alert in view of adverse weather warning. According to an IMD bulletin, the low pressure is very likely to become more marked during the next 12 hours and concentrate into a depression. It is likely to intensify into a cyclonic storm and move towards Oman Coast thereafter.
BJP, Congress to battle it out in Madhya Pradesh, Rajasthan
The ruling Bharatiya Janata Party and Opposition Congress are all set to battle it out in the poll bound state of Madhya Pradesh and Rajasthan, with star campaigners from both parties set to address rallies through the day.
According to reports, Prime Minister Narendra Modi will address a rally in Ajmer marking the end of Chief Minister Vasundhara raje's Gaurav Yatra, which she started in August. On the other hand, Congress President Rahul Gandhi will arrive in Morena via Gwalior on Saturday to take part in Ekta Parishad conclave. BJP national president Amit Shah will be in Indore and address local party workers.
Brett Kavanaugh set to take over as US Supreme Court judge
Donald Trump's Supreme Court nominee Judge Brett Kavanaugh, 53, is only a step away from the apex bench as the ruling Republican party managed to gain the crucial backing of enough Senators needed to confirm his nomination.
Republican Senator Susan Collins and Democratic Joe Manchin were Friday the 50th and 51st senators to pledge their support to Kavanaugh in the 100-member Senate. Manchin was the only Democrat to support Kavanaugh's candidature.
With the vote of the Vice President Mike Pence always there in case of a tie, the confirmation of Kavanaugh as the next Judge of the Supreme Court became a foregone conclusion by Friday night (Saturday evening as per Indian Standard Time).
The end of the month-long fierce battle between the ruling Republicans and the opposition Democrats gives a major political victory to President Donald Trump and his party ahead of the 6 November midterm elections.
India vs West Indies, 1st Test, Day 3
India maintained their stronghold over the Windies as Virat Kohli and Ravindra Jadeja slammed tons while young Rishabh Pant missed out on his by eight runs. After declaring on 649/9, the Indian bowlers backed the batsmen by dismissing six Windies batsmen for 94 runs. On Saturday, India would be looking to bowl out the Kraigg Brathwaite-led side, who are trailing by 555 runs.
Mobile phone firms slash prices up to 62 percent on Flipkart for festive season
Mobile phone companies have announced to slash their handset prices by up to 62 per cent for upcoming four day sale at e-commerce portal Flipkart starting 11 October.
Mobile handset major Samsung has announced Rs 20,000 discount on its newly launched smartphone Galaxy S8 which currently sells at Rs 49,000 a unit. Panasonic will sell its 4G smartphone P91 at discount of 62 per cent for Rs 2,990 during the Big Billion Day (BBD) sale period. This smartphone is already available for Rs 3,999 at Flipkart's rival portal Amazon. Huawei's Honor brand has slashed prices of its 4G smartphones in the range of Rs 500-Rs 8,000 for BBD sale. It will also slash the price of the high-end Honor 10 smartphone by Rs 8,000 to be sold for Rs 24,999 a unit during the sale.
Asus has said that it will sell its newly launched 4G smartphones with discount in the range of Rs 1,000-Rs 2,000 a unit. In the budget smartphone segment, priced below Rs 10,000 a unit, Oppo's sub-brand RealMe, Transsion's Infinix, Opp A71 will sell their handsets with discount in the range of Rs 2,000-Rs 4,000 a unit on select models.
Jet Airways assures pilots of paying August salary dues by 9 October
Jet Airways, which has partially paid August salaries to its pilots and engineers along with senior management, has assured the pilots of paying the balance amount by 9 October. The assurance came following a meeting between the Jet Airways management and its domestic pilots' union, National Aviator's Guild.  The Naresh Goyal-controlled airline, in which Etihad Airways holds 24 percent stake, has been going through financial turbulence for quite some time now, with two back-to-back quarterly losses driven by sky rocketing jet fuel price, nosediving rupee and an inability to raise fares amid cut-throat competition, particularly in the domestic market.
The airline is also struggling to raise the required capital to meet its various payment obligations, including salaries to over 16,000 employees.
Snoop Dogg to make theatre debut
Rapper Snoop Dogg is making his debut in theatre with Redemption of a Dogg. Dogg told TMZ.com about his new stage production Redemption of a Dogg in which he stars alongside Tamar Braxton. He says the play is all about his life and struggles, covering his rise to fame, his mis-steps and most importantly, his redemption.
With inputs from PTI
Find latest and upcoming tech gadgets online on Tech2 Gadgets. Get technology news, gadgets reviews & ratings. Popular gadgets including laptop, tablet and mobile specifications, features, prices, comparison.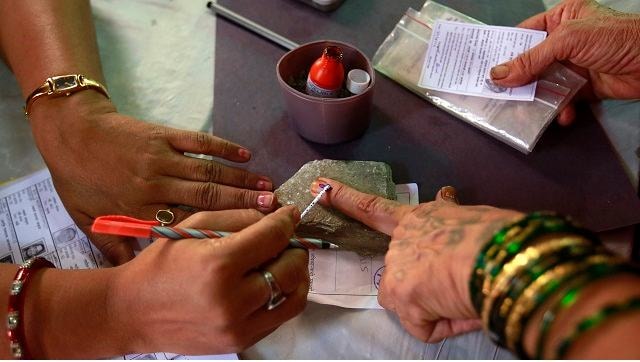 Politics
For the first time in the history of the state, as many as 28 Assembly seats are going to bypolls at one go, virtually giving the contest the status of a 'mini Assembly election'
Politics
Congress' Vishwanath Singh Kunjam said he will file a defamation suit against Bisahulal Singh, the BJP candidate from Madhya Pradesh's Anuppur for the 3 November Assembly bypolls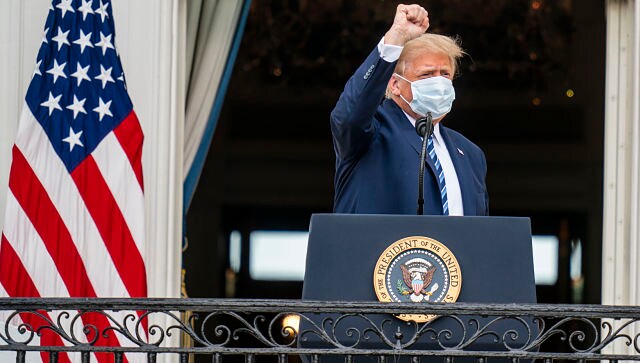 World
Last week in telephone interviews, Trump said he was no longer taking experimental medications but was still on dexamethasone, which doctors say can produce euphoria, bursts of energy and even a sense of invulnerability