Daily bulletin: SC to resume hearing on Bhima-Koregaon arrests, Narendra Modi in Varanasi to celebrate 68th birthday; day's top stories
Narendra Modi to visit Varanasi today as he celebrates his 68th birthday, two accused in Rewari gangrape case still on the run, Rahul Gandhi to visit Madhya Pradesh- here are the day's top stories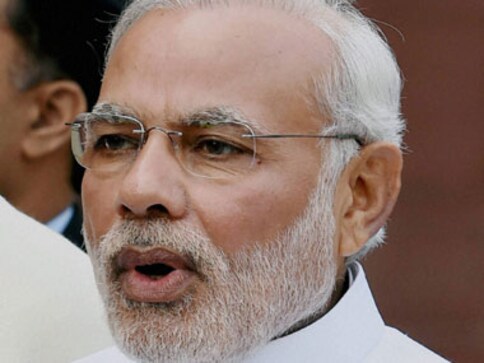 Rewari gangrape: SIT arrests one main accused, two others still absconding
The Haryana Police on Sunday arrested one of the three main accused in the gangrape of a 19-year-old woman in Rewari in Haryana's Mahendragarh district. Superintendent of Police of Nuh district, Naazneen Bhasin, who is heading the Special Investigation Team (SIT) looking into the incident, said that Nishu Phogat, one of the main accused, planned the crime. The SIT arrested Dr Sanjeev and the owner of the tubewell, where the three accused raped the woman earlier on Sunday. Sanjeev has been charged with "negligence". The 19-year-old from Rewari was abducted and gangraped on Wednesday while she was on her way to coaching classes. Two accused including an army jawan still on the run.
Narendra Modi to celebrate 68th birthday in Varanasi
Prime Minister Narendra Modi will celebrate his 68th birthday in his parliamentary constituency Varanasi with 300 children, including 200 from primary schools and the remaining from slum areas, on Monday. During his two-day stay in Varanasi, Modi will address a rally on the amphitheatre ground of the Banaras Hindu University (BHU) on Tuesday and gift development schemes worth Rs 650 crore to Varanasi.
Bhima Koregaon violence case: Supreme Court to resume hearing on arrests of five activists today
The Supreme Court will resume the arrest of five activists today. A bench on 12 September adjourned the hearing on the plea filed by historian Romila Thapar and four others after the bench observed that advocate Abhishek Manu Singhvi, who is representing the petitioners, was busy in another court.The Maharashtra Police had arrested them in connection with an FIR lodged following a conclave — 'Elgaar Parishad' — held on 31 December, 2017 that had later triggered violence at Koregaon-Bhima village. The state had challenged the petitioners' locus, dubbing them as "strangers"
Rahul Gandhi to visit Madhya Pradesh today
As a part of his election campaign in Madhya Pradesh, Congress president Rahul Gandhi will be visiting the state on Monday. He will take part in a roadshow and also address party workers during his day-long visit to Bhopal. Rahul will arrive by aircraft at around noon on Monday. He will then embark on a 15-kilometer-long roadshow from Lalghati Chowk, located close to the airport, after seeking the blessings of more than 11 Hindu priests, state party spokesperson Pankaj Chaturvedi told PTI on Sunday.
BJP rules out leadership change in Goa, says Manohar Parrikar is fine
The BJP on Sunday ruled out change in leadership in Goa, claiming chief minister Manohar Parrikar, admitted to the New Delhi's All India Institute of Medical Sciences (AIIMS), is fine. BJP president Amit Shah has sent three senior members of the party to Goa to take stock of the political situation in the coastal in view of Parrikar's indisposition. Parrikar has been admitted to the AIIMS for follow-up treatment reportedly of a pancreatic ailment. The 62-year-old IIT engineer-turned-politician is running the BJP-led government with the help of two regional allies, - the Goa Forward Party and the Maharashtrawadi Gomantak Party - and three Independents.
Super typhoon 'Mangkhut' hits China's Guangdong 
A super typhoon made landfall in China's Guangdong on Sunday, the country's most populous province, after wreaking havoc in Hong Kong and Macau and killing potentially more than 50 people in the Philippines. Packing winds of more than 200 kph (125 mph), tropical cyclone Mangkhut is considered the strongest to hit the region this year, equivalent to a maximum Category 5 "intense hurricane" in the Atlantic.That's more powerful than the maxkhutmum sustained winds of 150 kph (90 mph) when Hurricane Florence roared into North Carolina in the United States on Friday.
Petrol prices highest in Mumbai
Petrol prices have gone up about 6 percent while diesel prices have gone up by 8 percent in the last one month. Petrol cost Rs 89.29 a litre in Mumbai -- the highest among all metros in the country. Petrol was retailing at RS 81.91 a litre in Delhi, Rs 83.76 in Kolkata and RS 85.15 a litre in Chennai, according to the daily price notification issued by OMCs. Diesel prices have risen to Rs 78.26 a litre in Mumbai, RS 73.72 a litre in Delhi, Rs 75.57 a litre in Kolkata and Rs 77.94 in Chennai.
The 'X-Files' actor Peter Donat dead
​Actor Peter Donat, who played agent Fox Mulders father in The X-Files and featured in two Francis Ford Coppola films, is dead. He was 90. Donat died on Sunday at his home in Point Reyes, California. His wife, Maria told the New York Times the cause was complications of diabetes. The actor was also a frequent stage actor. He played Cyrano de Bergerac, Prospero, Shylock, King Lear and Hadrian VII over the years. He also guest starred on TV series like The F.B.I., Hawaii Five-O, Mannix, McMillan & Wife, Hill Street Blues and Murder, She Wrote.
World
Russia's charter plane of Azur Air, offering services to destinations in Europe, Asia, Africa and Central America, had a total of 238 passengers on board
World
Since Beijing ordered Wuhan sealed off in a bid to suffocate the outbreak in January 2020, Covid has devastated the planet, killing millions and plunging the global economy into turmoil
India
Biting cold also swept Amritsar, which recorded a low of 1.4 degrees Celsius while Ludhiana registered a minimum of 1.6 degrees Celsius