Cyclone Ockhi: Kerala govt asks navy, coast guard, air force to continue search for fishermen for another 10 days
Kerala govt requested navy, Coast Guard and IAF to continue the search for the missing fishermen in the aftermath of Cyclone Ockhi
Thiruvananthapuram: The Kerala government on Saturday requested the navy, Coast Guard (CG) and Indian Air Force (IAF) to continue the search operations for the missing fishermen in the aftermath of Cyclone Ockhi, for another 10 days.
State chief secretary KM Abraham on Saturday sent an urgent letter in this regard to Rear Admiral R Nadkarni, Chief of Staff, Southern Naval Command, Air Marshal Rakesh Kumar Singh Bhadauria, AOC Southern Air command and Additional Director General K Natarajan, Coast Guard Commander (Western Seaboard), Mumbai, an official press release said.
Chief Minister Pinarayi Vijayan, who is in Delhi, will be meeting Defence Minister Nirmala Sitharaman and discuss the matter with her on Saturday evening.
He will also be meeting Union home minister Rajnath Singh with regard to the state's plea for a special central package to rehabilitate families affected by Ockhi cyclone.
The chief secretary, in his letter, stated that reports had reached the state government from fishermen of Thiruvananthapuram that floating bodies of fishermen were spotted in the high seas.
The fishermen have also appealed to step up operations to retrieve the bodies and search for survivors and also take them on board the rescue ships and interceptor boats.
The chief secretary also asked the Navy and Coast Guard to mobilise sufficient ships at Vizhinjam for taking the fishermen to the deep seas in their rescue and search operations.
An official of the district administration should also be deployed in the search vessels, it was stated.
Besides, the health department has been instructed to mobilise adequate storage and treatment facilities for the retrieved bodies at Vizhinjam and along the important coastal centres.
Speaking to reporters in Delhi, Vijayan said Naval and coast guard ships are continuing the search and rescue operations.
There are reports of bodies floating in the waters but the defence ships are unable to trace them.
Vijayan said he would also be taking up this matter with Defence Minister during talks.
On Friday, an all party meeting in Thiruvananthapuram had decided to knock the Centre's doors for the special financial package.
So far, 37 persons have lost their lives in the cyclone which left several others missing.
Meanwhile, defence sources said the Coast Guard has been searching around the northern atolls of Maldives.
The Maldives fishing community has located an overturned fishing vessel 70 nautical miles of Makanadhoo on Saturday which has been positively identified as Sri Lankan fishing vessel.
INS Mumbai has searched the locations around three islands and has found no distressed vessels, the sources said, adding INS Koswari will also be arriving in the area on Saturday to participate in the search operations.
Dornier aircraft of Indian Coast guard will conduct sorties on Saturday and Sunday over North Maldives to locate any drifting fishing vessels.
The Latin Catholic church head Archbishop Soosai Pakiyam expressed the church's dissatisfaction over the rescue and relief operations.
India
The court said that since the matter is still in the civil court in Wayanad district, it would not be proper for it to enter into the finding on the rights of the people residing in the convent, as requested by the petitioner
India
Kerlala health minister Veena George urged people to be vigilant as the number of those testing positive for Zika virus has increased in the state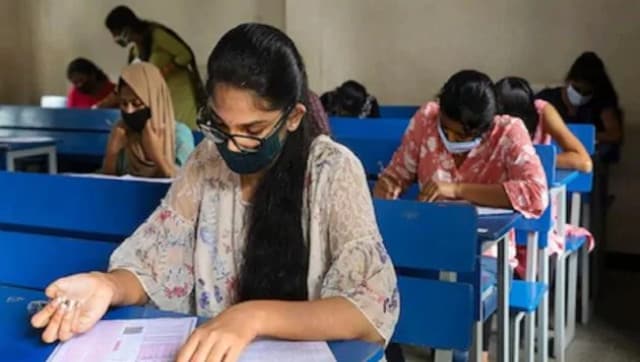 India
The Department of Higher Secondary Education (DHSE), Kerala has shared that the SSLC Class 10 results will be declared tomorrow, 14 July at 2 pm