Cyclone Ockhi: Central team assessing damages meets Tamil Nadu CM K Palaniswami, visits affected areas in Chennai
The Central team, which visited cyclone Ockhi-hit areas in the state over the past two days, on Friday held discussions with Chief Minister K Palaniswami and his deputy O Panneerselvam
Chennai: The Central team, which visited cyclone Ockhi-hit areas in the state over the past two days, on Friday held discussions with Chief Minister K Palaniswami and his deputy O Panneerselvam on the damage caused by it.
Revenue minister RB Udhayakumar and Finance minister D Jayakumar besides senior government officials were present during the meeting at the Secretariat, official sources said.
The team, headed by Sanjeev Kumar Jindal, Joint Secretary in the Union Home Ministry, surveyed the cyclone-hit areas in Kanyakumari, Chennai and neighbouring districts during the last two days.
While one group visited areas affected in Chennai and neighbouring districts, the other held discussions with the fishermen community in Kanyakumari which was worst-hit by cyclone 'Ockhi' last month.
The team would submit its report to the Centre later.
Palaniswami has requested the Centre to declare the cyclone as a "national disaster" on account of its "severity."
The state government had sought a relief package of about Rs 9,300 crore from Prime Minister Narendra Modi towards taking up rehabilitation efforts in cyclone-hit areas of the state, including Kanyakumari, during his visit to the district post-Ockhi.
The government had also sought Rs 5,255 crore assistance towards implementing permanent rehabilitation measures in Kanyakumari and another Rs 4,047 crore to cater to other parts of the state, including Chennai.
Find latest and upcoming tech gadgets online on Tech2 Gadgets. Get technology news, gadgets reviews & ratings. Popular gadgets including laptop, tablet and mobile specifications, features, prices, comparison.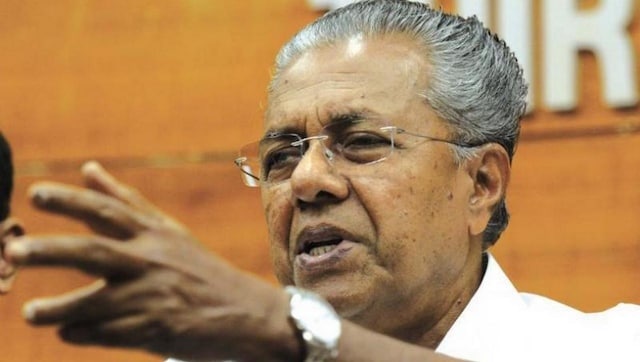 India
Responding to the Opposition, Kerala law minister AK Balan said Jaleel had not been arraigned as an accused, and that NIA's interrogation was to "seek information" as per protocol
India
A research study found that a large number of workers frequently suffer cough, fatigue, body ache, etc. Worryingly, the study also found that they spend an average of Rs 7,248 per year on medical expenses, which amounts to 29.2 percent of their annual income
First Cricket News
After taking a legal opinion on the subject, BCCI decided to postpone the AGM, which was supposed to take place on 30 September, to a later date.