Cyclone Gaja to make landfall today: Indian Navy put on high alert; fishing suspended along Tamil Nadu, Andhra coasts
Very heavy rains are likely to hit Tamil Nadu and Andhra Pradesh in light of Cyclone Gaja, as both states pull out all the stops to mitigate damage. 20,000 people residing on the coastal line will be moved to relief camps.
The Indian Navy has been put on alert for relief efforts with the cyclonic storm Gaja, approaching the coast of south Tamil Nadu and Puducherry, poised to make landfall on Thursday evening, .
"The Eastern Naval Command (ENC) has assumed a high degree of readiness to render necessary humanitarian assistance. Two Indian Naval ships Ranvir and Khanjar are standing by to proceed to the most affected areas to undertake Humanitarian Aid Distress Relief (HADR), evacuation, logistic support including providing medical aid. These ships will be embarked with additional divers, doctors, inflatable rubber boats, integral helicopters and relief material that include food, tentage, clothes, medicines, blankets, etc," read an official statement.
The Indian Navy also tweeted about being on high alert and tagged Prime Minister Narendra Modi as well as Defence Minister Nirmala Sitharaman.
Additionally, aircraft from naval air stations Dega, Rajali and Parundu and water jet FACs and patrolling boats from naval detachments in Ramnad and Nagapattinam have been warning fishing vessels about the approaching storm and directing them to return to the harbour.
The Eastern Naval Command is monitoring the developments closely and flag officer commanding Tamil Nadu and Puducherry naval area is in constant communication with the state administration to augment rescue and relief operations.
"One P8I aircraft, Dornier aircraft and helicopters are also standing by to undertake reconnaissance, rescue, casualty evacuation and airdrop of relief material to the stranded," the statement further noted.
Cyclone Gaja is expected to make a landfall between Pamban and Cuddalore on Thursday. The National Disaster Management Agency (NDMA) tweeted out a list of dos and don'ts for the cyclone:
#CycloneGaja #TamilNadu #AndhraPradesh pic.twitter.com/bJFww8FZ0B — NDMA India (@ndmaindia) November 14, 2018
In an attempt to mitigate damage to properties and human lives, the Tamil Nadu administration headed by Chief Minister Edappadi K Palaniswami has planned to evacuate around 20,000 people residing on the coastal line and moving them to relief camps.
With the Tamil Nadu government already declaring that 30,500 rescue personnel were on standby, the district collectors of Thanjavur, Thiruvarur, Pudukottai, Nagapattinam, Cuddalore and Ramanathapuram have declared a holiday for schools and colleges on Thursday.
All educational institutions in Puducherry and Karaikal regions would remain closed today in view of the cyclone.
Against the backdrop of the Central Water Commission advising constant vigil over dams, Tamil Nadu revenue minister RB Udayakumar told reporters that dams, lakes and rivers channels were being monitored continuously.
The Indian Meteorological Department (IMD) has predicted heavy to very heavy rain in parts of Tamil Nadu and Puducherry. Rain is also expected in isolated places over Rayalaseema, Kerala, and south coastal Andhra Pradesh.
The weather agency has also forecasted gale wind speeds reaching 80 to 90 kilometres per hour, gusting to 100 kilometres per hour along the Tamil Nadu and Puducherry coasts.
Fishing operations have been suspended along the Tamil Nadu and adjoining Andhra Pradesh coasts, and fishermen in surrounding areas have been asked not to go out to sea.
Lastly, the IMD has said that a storm surge with a height of about 1 metre above astronomical hide is very likely to inundate the low lying area of Nagapattinam, Thanjavur, Pudukkottai and Ramanathapuram districts of Tamil Nadu, as well as Puducherry's Karaikkal district when Cyclone Gaja makes landfall.
"Major damage to thatched huts/houses, rooftops may blow off and unattached metal sheets may fly. Damage to power and communication lines. Major damage to Kutcha and minor damage to Pucca roads. Breaking of tree branches and uprooting of large avenue trees. Damage to paddy crops, banana, papaya trees and orchards. Seawater inundation in the low lying area after erosion of Kutcha embankments," the bulletin cautioned.
On Wednesday, Cuddalore District Collector V Anbuselvan, who visited the possible affected areas, said all private and government schools in Cuddalore would remain closed on Thursday in view of the cyclonic storm.
As per a tweet on Wednesday by the Tamil Nadu State Disaster Management Authority (TNSDMA), the cyclonic storm over west-central and adjoining east-central and south Bay of Bengal moved west-southwestwards. As of 2 pm on Wednesday, it was about 490 kilometres east of Chennai and 580 kilometres east-northeast of Nagapattinam.
With inputs from agencies
Politics
The DMK's vote share was 37.7 percent with an impressive performance in regions including southern and northern regions while the AIADMK sliced away 33.4 percent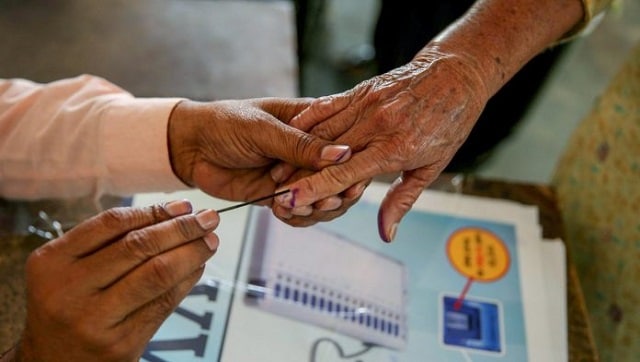 Politics
Tamil Nadu, Kerala, Puducherry Election Results 2021 Today Live Updates: In Puducherry, the NR Congress won 10 seats in and its ally BJP secured three while the Congress-led Secular Democratic Alliance emerged victorious in five seats as per latest EC data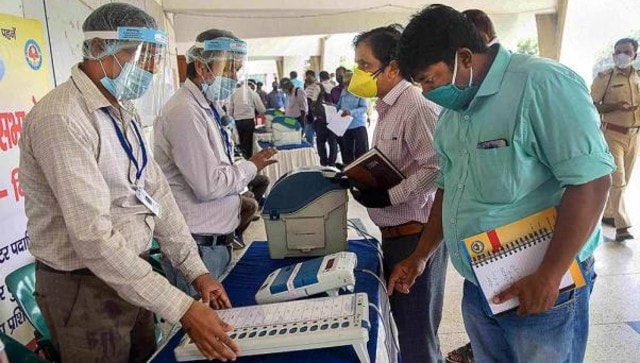 Politics
According to the Election Commission website, trends will be available on the official results page results.eci.gov.in soon after the counting starts at 8 am