Cultural naiveté for unconditional trust in Church is breeding ground for exploitation of women by pastors, priests
Pastors often exhibit exploitative and predatory behaviour, not necessarily sexual in nature, but they are in a position of power in churches to manipulate people and exploit them.
Editor's note: This is a multi-part series that investigates sexual abuse in the Church and the institutions that it runs. Articles in the series rely on interviews with victims, abusers, those accused of abuse, church elders, parish members and state officials to examine the role of the three institutions that are critical to the issue: The Church, the community, and the State.
***
The year was 2001. I had just finished college and was starting out my medical practice. I was working at a community clinic of an NGO that was functioning out of a room in a car garage right in the centre of one of the largest slum clusters in Chennai. We called it a drop-in centre to make it more inviting. As a paediatrician, I was treating a lot of children, but I was seeing other demographics too. The clinic saw a lot of people who were not from the mainstream, such as injecting drug users, male and female sex workers, and transwomen, among others. I shared my clinic wall with that of a large Pentecostal Church in Purasawalkam in Chennai.
One day, a pastor from the Church walked into my clinic with a young woman in tow. He was wearing the trademark white jibba and dhoti which pastors from that church wear. He wanted to speak to me alone and told me in whispers to test the young woman for HIV, adding that he did not want the test or its results revealed to the woman. He said that the woman was married but separated from her husband. According to the pastor, she had "affairs" with a neighbour, so he wanted to get her tested. That was the first time my unquestioning respect for men of god disappeared. I gave him a mouthful and explained about patient confidentiality and ethics and the plain cruelty of carrying out such a test on a woman without her knowledge. I spoke to the woman too and she was terrified and uncomfortable. She told me her family was not very supportive after she split from her husband. This man (the priest) had been coming to her house a lot. She also told me that she did not know why she was brought to the clinic.
A priest or a pastor is often called a gatekeeper. We do not mistrust him. Often in small communities where the church is situated, the pastor knows all about the family, its history and its ups and downs. They are involved in every aspect of the lives of the congregants. Prayers are said for birthdays, anniversaries, marriages, deaths. Prayers before an exam, prayers for the sick, prayers for every occasion. Women go for prayers when they don't have babies. When a woman is beaten black and blue by her drunken husband, she may not run to the nearest police station, but she certainly runs to the neighbourhood pastor or lay evangelist for prayers, support and strength.
Families often disclose information about their debts, loans and financial struggles to their priest, something they may not even share with their extended family. The 'men' of god officiate in all events, good and bad, at home. In several well-meaning and spiritual families, the pastor, the evangelist, the church elder, and the lay preacher/teacher are woven into the fabric of the home.
There is a cultural naiveté for unconditional trust. This is the breeding ground for exploiting emotions and vulnerabilities and a spiritual leader is uniquely placed to do just that. We must remember that Ted Bundy worked at a crisis hotline as he murdered young women.
I have known Rani's* family for the past 15 years. She was a young widow and a woman with HIV. Her two young children were not infected, and the entire family was under my care for years. After the mainstreaming of ART (anti-retroviral therapy) in government clinics, I saw less of her and her children clinically. Rani worked in a government programme for Prevention of Parent-To-Child Transmission that I managed for a few years as an outreach worker for pregnant and HIV-positive mothers in Chennai.
After the outreach programme wound up, she began to work as a cook in a guesthouse near her house. I heard occasionally from her and the kids. In March 2015, I received a call that her young daughter had committed suicide by hanging herself. The close-knit community of women with HIV was in shock. The daughter was a Class 12 student, nearly 16 years old.
When I visited Rani, the reason for the suicide became apparent. The child had been blackmailed into a sexual relationship with the 'friendly neighbourhood' pastor's son who was also a pastor. The mother usually worked in the evening from 4 pm to 8 pm at the guesthouse, and the pastor made frequent house calls. The young man had taken videos of the girl in various compromising positions. Fear and shame drove the child to her death.
All the women from the network and I told the mother to share more details so that we could have the man arrested and bring him to justice. But Rani refused. Her status as a woman with HIV was known to the pastor's family and she was sure it would be revealed if they made allegations. She had her son's future to consider, and she did not want to jeopardise that in any way due to the stigma. After all, she was a poor woman and did not want to get into a "unequal" battle.
Besides, she blamed her daughter for getting herself into trouble. Rani distanced herself from all of us after this event. I met her last week. She spoke very little about the incident and was still in denial. She said she had forgiven her daughter, adding that she had taken membership at a new church. That was that.
Stories of sexual abuse of women by pastors who do not belong to a mainline church are not unheard of. The pastors start their own little church and are not affiliated to any of the major Christian denominations. Such pastors do not have any supervision from a larger body and have a cultic control over their flock. The case of 46-year-old Pastor Millan Singh from a village near Narippaiyur in Tamil Nadu's Ramanathapuram district came to light in October 2016 for various offences against women. He reportedly cheated nearly 40 women by taking money from them and promising them jobs.
In one case, he not only took Rs 2 lakh from 24-year-old Anbu Stella, but he also had sexual relationship with her. When she got pregnant, she persuaded him to marry her. He then murdered Stella with his wife Jeevitha's help and disposed of the body. A habeas corpus petition her father G Gnaniah, an agricultural labourer, filed in the Madras High Court resulted in police investigations, which revealed the role of Singh and his wife in Stella's murder and disappearance. It was during the interrogations that several other similar cases of cheating and sexual abuse came to light. The police arrested Singh and his wife, and the trial is on.
A Christian home typically has a strong involvement with the Church and several of its activities. There is Sunday school, youth programmes, choir, youth retreats, Vacation Bible School, Bible study, care cells, festivals, conventions, workshops and programmes through the year that keep the congregation engaged. Pastors are often like rock stars and wield enormous power over the flock. Several of them exhibit exploitative and predatory behaviour, not necessarily sexual in nature, but they are in a position of power to manipulate people to exploit them.
The primary trigger for predators is authority, reciprocity and social comfort. The predators hide their dark side until they get us past the point where it's difficult to disengage. They work hard to manufacture compliance and conformity and make the unsuspecting prey move in their direction. When it comes to religious leaders, all our guards are down, and people tend to defend them ferociously, and do not like to listen to others telling them that there is something amiss. Nithyananda might be creepy for many, but to his devotees, he is a god incarnate.
Barbara Grabber founded the the Survivors Network of those Abused by Priests (SNAP) in 1989, which maintains a list of perpetrators of such crimes. The list initially focused on abuse by priests in the Roman Catholic Church, but it now includes Baptists, Presbyterians, Orthodox Christians and others. It is high time that we, in India, have our own version of SNAP, too.
Like the #MeToo movement that took off worldwide, with women sharing instances of sexual abuse and harassment they had been put through, a #ChurchToo movement, too, needs to get a firm foothold in India. During Christmas 2017, 140 evangelical women in the United States had started another hashtag, #SilenceIsNotSpiritual, with the aim to examine traditional beliefs and the status of women in the Church.
A pastor of a megachurch, Andy Savage, fell from his high pedestal after he confessed to sexually abusing a woman two decades ago. At the time of his confession, his church had applauded him, but social media users had taken up their cudgels. The New York Times had shared a video of the woman, now an adult, he had sexually assaulted. It had titled the video "I was Assaulted and He was Applauded". The public outrage that followed had forced Savage to resign.
Churches and Christians have so much to learn about consent, power differentials in sexual relationships, criminal penalties for sexual acts, the Protection of Children from Sexual Offenses Act, as well as the differences between the immoral and illegal aspects of sexual misconduct. All of this could begin by empowering women within Churches. Nearly all leadership positions within its hierarchy are male. The patriarchal teachings on women's roles — even when complimentary — need to be called out.
Former US president Jimmy Carter left the Southern Baptist Church (SBC) 18 years ago because it had failed to acknowledge women as equal. The downfall of Pastor Paige Patterson in May this year because of an audiotape from 2000, in which he can be heard counselling women who were physically abused by their husbands to "pray and ask god to intervene" and "be submissive in every way you can", was a result of a petition by 3,000 women from the SBC seeking action against him.
Sometimes I think that the 10 commandments in the Bible are not complete, and there is a need for an 11th one — "Thou shalt not commit rape or be a sexual predator." I would like to think that Moses lost a tablet as he descended down Mt Sinia, and that the key commandment was lost forever. In its absence, the only way forward is for us to speak up.
Also read:
Church and sexual abuse: Catholics, State have been silent for too long; Kerala rape must cause Vatican to act
The author is a paediatrician and a public health expert. She is also part of the Indian Christian Women's Movement.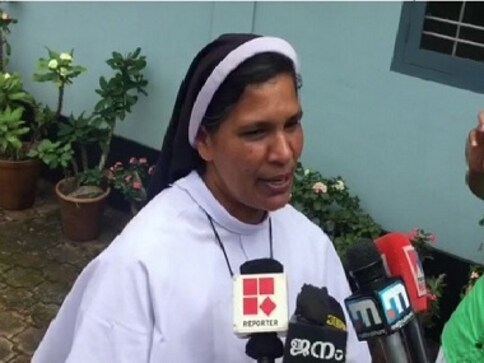 India
The Church's powers-that-be unite against dissenters and critics, Sister Lucy alleged, pointing out that her dismissal from her congregation was greeted with press releases from Kerala bishops, who welcomed her ouster.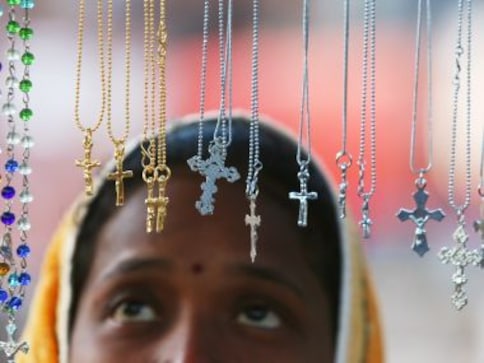 India
Different rules and moralities apply to clergy and lay people. Or at least that's how many Churches want it. You are a sinner only if you talk about it. If you don't, the abuse might lead you closer to God, or so they'd have young impressionable minds think.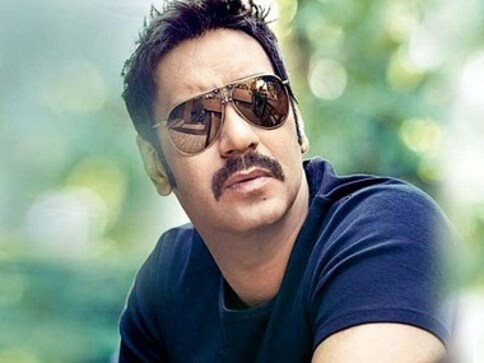 Bollywood
While promoting Golmaal Again, Ajay Devgn mused on why his previous release, Baadshaho didn't become the box office blockbuster it was expected to