CRPF officer Pramod Kumar killed in gun battle in Kashmir moments after unfurling national flag
CRPF commandant Pramod Kumar, had dutifully unfurled the national flag at the office of the CRPF's Deputy Inspector General one hour before he was killed in a gun battle against militants in the Nowhatta region of Srinagar on Independence day
CRPF commandant Pramod Kumar had dutifully unfurled the national flag at the office of the CRPF's deputy inspector general one hour before he was killed in a gun battle against militants in the Nowhatta region of Srinagar on Independence Day, reported Hindustan Times.
WATCH: CRPF Commandant Pramod Kumar unfurled tricolour in Srinagar y'day, was shot dead by terrorists an hour later.https://t.co/HBjfPSaV88

— ANI (@ANI_news) August 16, 2016
According to Hindustan Times, Pramod Kumar had unfurled the national flag, and given a speech where he had urged his fellow commandants to do their best and uphold the integrity of their country. Kumar had also read out a message by DG CRPF for jawans on the occasion.
CRPF sources, as quoted by the Hindustan Times report, said that the news of the militants had reached the officer as the ceremony was about to conclude. The officer along with his team had rushed to the spot, where he was shot an hour into the gun battle.
Kumar, died after sustaining a bullet injury to the head, reported Indian Express. Even as he was rushed to the hospital, by noon, Kumar was declared dead.
A CRPF statement in The Indian Express report, said, "Leading from the front, Kumar and his men succeeded in eliminating two militants before he was hit. He was immediately evacuated to 92 Base Hospital, Srinagar, where he was brought in a state of coma. He succumbed to his injuries shortly after."
Kumar's wife Neha Tripathi and daughter Aarna live in Jharkhand's Jamtara district, where his last rites were performed.
Gun salutes being paid to Late CRPF commandant Pramod Kumar during his last rites in Jamtara (Jharkhand) pic.twitter.com/yv1yzN2ydh

— ANI (@ANI_news) August 16, 2016
Last rites of CRPF commandant Pramod Kumar who lost his life in Nowhatta attack, underway in Jamtara (Jharkhand) pic.twitter.com/eKoCnk5Z0s

— ANI (@ANI_news) August 16, 2016
According to Kumar's colleagues, he was one of the finest officers and usually volunteered for such operations, reported The Times Of India. CRPF chief K Durga Prasad was quoted as saying, "Pramod Kumar was given DG's commendation disc in 2015 and commendation certificate in 2014 for "highest operational acumen."
In Humhama, Srinagar, a wreath-laying ceremony was held for the martyred commandant on Monday evening, attended by J&K Chief Minister Mehbooba Mufti.
Find latest and upcoming tech gadgets online on Tech2 Gadgets. Get technology news, gadgets reviews & ratings. Popular gadgets including laptop, tablet and mobile specifications, features, prices, comparison.
India
Sinha succeeds former IAS officer Girish Chandra Murmu, who resigned on Wednesday night and was appointed Comptroller and Auditor General (CAG) on Thursday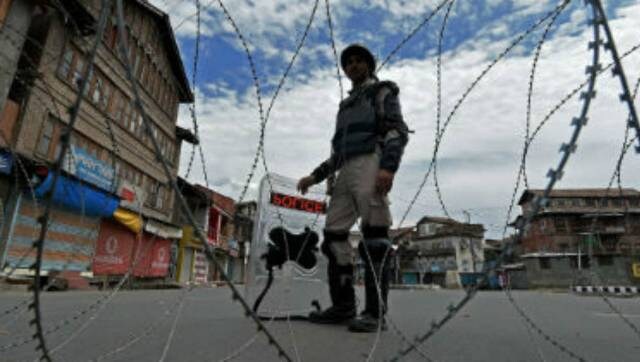 India
A Turkish foreign ministry spokesperson had said that withdrawal of special powers of Jammu and Kashmir did not serve peace or stability in the region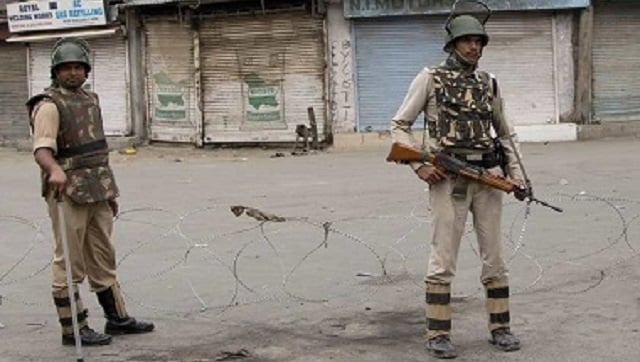 India
Home Ministry states that Valley's top politicians were released within seven months of scrapping of Article 370, but many leaders like Soz claim they were kept under illegal detention