Crossword Book Awards: Shashi Tharoor, Snigdha Poonam win honours at 16th edition
Ruskin Bond and Soha Ali Khan won awards in the Popular category at the latest edition of the Crossword Book Awards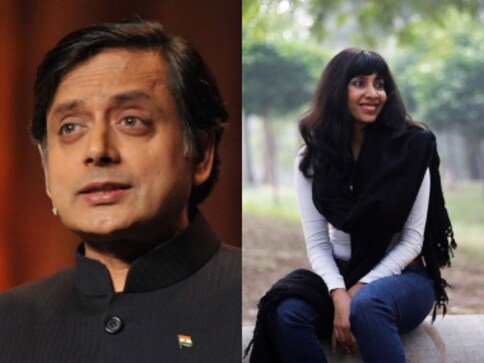 At the 16th edition of the Crossword Book Awards, held at the Royal Opera House in Mumbai, Shashi Tharoor was conferred the Lifetime Achievement Award by Lord Meghnad Desai. "Books have an unparalleled ability to take you places," said Tharoor while accepting his award, adding that he started his literary journey with fiction and moved to non-fiction.
The jury named Prayaag Akbar the winner in the Fiction category for his book Leila, and Snigdha Poonam in the Non-fiction category for her book Dreamers. Nandhika Nambi won for her children's book Unbroken, and in the translation category, Jasmine Days by Benyamin, translated by Shahnaz Habib, was declared the winner.
In the popular category, Durjoy Datta won the award for Fiction for his book The Boy Who Loved, and Sudha Murty won the Non-fiction award for Three Thousand Stitches: Ordinary People, Extraordinary Lives. Soha Ali Khan was awarded Best Biography for her book The Perils of Being Moderately Famous. Chandramouli Venkatesan's Catalyst won in the Business category, and Dr Sarita Davare and Sanjeev Kapoor won in the Health and Fitness category for You've Lost Weight: The Easy Guide to Receiving this Compliment Every Day.
Ruskin Bond won the popular award in the Children's category for his book, My Years with Daddy.
The event also witnessed a discussion titled '#ReadingIsGood', which featured Gaur Gopal Das and Soha Ali Khan, and was moderated by business journalist Arijit Barman.