Crocodile rips off Bengaluru-based entrepreneur's forearm as he tries to save his two dogs
A bid to save his dogs that had strayed into a lake cost a Bengaluru-based entrepreneur his arm, as a crocodile ripped off his left forearm when he entered the waters
Bengaluru: A bid to save his dogs that had strayed into a lake in neighbouring Ramanagar district cost a city-based entrepreneur his arm, as a crocodile ripped off his left forearm when he entered the waters.
The incident happened when 26-year-old Mudit Dandwate, co-founder of a healthcare startup, along with his friend and two dogs were on a leisure trip to a temple near Thatekere in a forest area on Sunday.
According to police, Dandwate, hailing from Nagpur and a graduate from IIT Bombay had taken the dogs for a walk near the lake when they strayed into the waters.
In his rush to pull the dogs out of the lake, the man is said to have not seen a warning board about the presence of crocodiles, and was attacked by one which bit off his left forearm, police officials said on Monday.
Dandwate was rushed to a private hospital in the city, where he is undergoing treatment.
Doctors treating Dandwate said a procedure called debridement has been performed on him to clean the dead tissues and avoid infection as crocodile bite can be toxic.
After required medical procedures, he will be provided with a prosthetic arm in a few months time, they said.
Officials said forest officials have taken up the case for investigation.
Entertainment
Thea White passed away on Friday morning at Cleveland Clinic in Ohio, two days after undergoing a second surgery related to liver cancer.
India
The death toll in the state has reached 149 and as many as 100 people are missing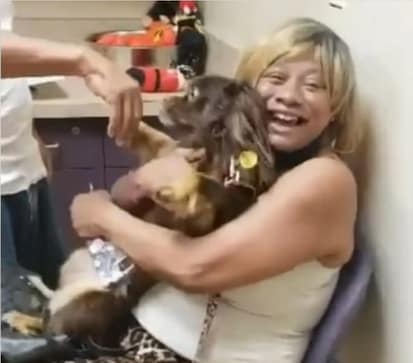 World
The dog, Payday, was featured on a TV news segment about adoptable pets when Dwight, his owner, who had been looking for him for the past two years, recognized him instantaneously.