Free speech is no joke; defamation must be dealt with sternly
Defamation must be treated with iron hands. Free speech is no joke.
That our politicians would seek shelter under Article 19 of the Constitution, which allows freedom of speech and expression to Indian citizens, to protect their right to defame others is curious indeed. By upholding the validity of sections 499 and 500 of the Indian Penal Code which criminalise defamation, Supreme Court has done a great service not only to the nation but also to the cause of truth. The political class won't be happy. But for now they will have to live with it.
The court pointed that the right to freedom of speech was not absolute and it had to be balanced with the right to dignity and life. The right to speech did not mean the license to tarnish the reputation of others, it maintained. The moral principle involved in the matter is clear. It's surprising that political parties and media houses would have objection to it and claim it had a 'chilling effect' on free speech.
Can we have a right to defame? Let's put the question in a different way. Can we let liars have a free run? Obviously not. A society has to be criminal in character which allows people to go on making slanderous allegations against others and just get away with it. It would be in conflict with the people's right to know the truth, a principle not explicitly stated anywhere but which permeates the entire spectrum of our civilisational existence. It is not without reason that liars are treated with disdain in all societies.
Free speech is a wonderful concept in itself, it means a lot of power for the citizens. But, it also comes with the responsibility to maintain restraint. Once the restraint goes, free speech becomes meaningless, free-for-all exercise. Politicians in India and section of the media, some were petitioners in the case, have been particularly irresponsible in the last many years. What we have seen is well-orchestrated vilification campaigns against rivals spread through lies and half-truths. The media in many cases have been a willing partner in disseminating lies.
Delhi Chief Minister Arvind Kejriwal has been making serious allegations all political rivals. Not long ago he accused Finance Minister Arun Jaitley of being complicit in cases of financial irregularity in DDCA. Right now, he is busy trying to prove that Prime Minister Narendra Modi's degree certificates are forged. The BJP, on its part, has been raking up cases of alleged corruption against Congress leaders. Adversarial politics has gone so deep in the India that no political party is averse to throwing muck at others with little care for consequences. It would still be acceptable if the allegations led to court cases and convictions. But no one seems serious on that. Truth it seems is nobody's business.
The shoot and scoot tactic has become a convenient political tool. The big problem here is it tantamounts to conning the public at large. As politicians in cahoots with the media go on playing the perception manipulation game, it's the ordinary people who end up feeling duped. They tend to treat the leaders and the media with some respect and don't expect them to be frivolous with facts and in their allegations. As a welter of allegations and counter allegations fly thick and fast, they have a reason to feel that they are being taken for a ride. They have a right to know the truth, but the leaders are busy conspiring to keep them away from it.
Politicians can keep fighting each other, but they have no right to manipulate public opinion through lies. The atmosphere of suspicion and acrimony they create through their antics is abominable. That is the reason why defamation must be treated with iron hands. Free speech is no joke. It's better everyone realised that.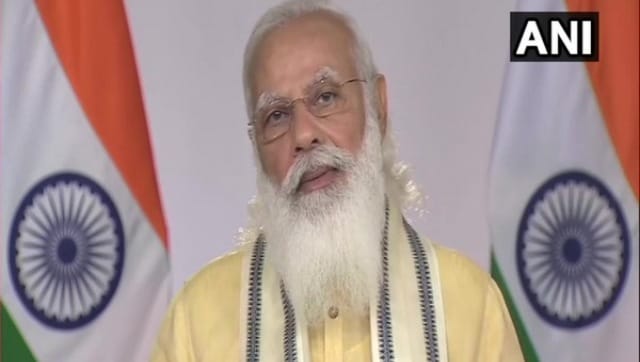 India
While the prime minister's address was no doubt a full-frontal political attack, it was in retaliation to sustained politics of slander
India
Unity in diversity is the fundamental ethos of Indian culture, land and people but the education system seems to be heading in the opposite direction
India
There is a substantial case to be made for taking section 124(A) or sedition law out of the IPC, given that it has no relevance in a democracy and plenty of scope for misuse