Traders in Goa protest crackdown on formalin-laced fish; Assam bans import of seafood after tests reveal presence of carcinogen
The Assam government on 10 July banned the import and sale of fish from other states to prevent use of formalin for a period of ten days following tests samples that showed the presence of the cancer-causing chemical.
The Assam government on 10 July banned the import and sale of fish from other states for a period of ten days following tests on samples that showed the presence of cancer-causing chemical 'formalin'.
Minister of State for Health and Family Welfare Pijush Hazarika said that samples of fish imported that had been collected from other states on 29 June, after visiting various fish markets in Guwahati, tested to have traces of formalin.
The minister said all fish imported from Andhra Pradesh and other states were banned for 10 days beginning 10 July.
Imports would be allowed only after it was found that they do not have any formalin content or the importers themselves give assurance that the practice of using the dangerous chemical has been stopped, he said.
The district magistrates and food safety officers have been asked the health ministry to ensure such fish with formalin are not sold in the markets while the ban is in force, he said.
Anyone violating the ban or found using formalin to preserve fish for a longer period would face punitive legal action with arrests and jail terms ranging from two to seven years and fines of up to Rs 10 lakh, Hazarika warned.
The samples collected by the minister were sent for laboratory tests following reports of fish traders using large amounts of formalin to preserve the fish.
Hazarika said that the ban will be revoked only after conducting more lab tests until it showed formalin negative.
He also warned traders of punitive action, including arrests and prison terms up to seven years and hefty fines as high as Rs 10 lakh, if they did not desist from using formalin.
Formalin found in other states
Fish traders in Goa on Thursday stopped operations in protest after wholesale markets in the state were raided by the Food and Drug Administration to ascertain the levels of formalin in fish.
The protest resulted in a scarcity of fish across the coastal state, said officials. Officials said that the FDA teams first raided and sealed operations at the Margao wholesale fish market and seized 17 trucks carrying fish.
The situation eased, said officials, after the FDA certified that the formalin content in the fish was within permissible limits and that it was safe for consumption.
In June, under the Kerala government's 'Operation Sagar Rani', close to 21,600 kilograms of formalin-laced fish was seized since the launch of the operation. The operation was a crackdown on the use of toxic chemical 'Formalin' for preserving fish in the state.
In Nagaland, on 25 June the Kohima district administration seized fish treated with preservatives, from four vehicles, worth about Rs 10 lakh. Officials from the district administration, Municipal Council, and Health and Family Welfare seized the fish products which were found to have been treated with formalin.
What is formalin?
Formalin is a form of formaldehyde, which is classified as a carcinogenic to humans. It contains 37 to 40 percent formaldehyde and is used mostly in mortuaries and labs. Formalin has also been used to preserve fresh foods to prevent spoilage and extend shelf life, even though its consumption is harmful to human beings.
Continuous ingestion of formalin can lead to cancer, as it releases toxins into the body.
Where is formalin used?
The chemical and known human carcinogen can be found in many unexpected places, like wood products such as cabinets and flooring, hair straightening or curling treatments, fertilisers, cigarette smoke, and some plastic and paper products, according to a report by Fox News.
With inputs from PTI
Politics
Focusing on the supply of essential items to people during the Covid 19 lockdown, the author and his team went across four districts in Kerala to ask people about the relief kits. One of the main aspects was the everyday supply of food kits by the CPI (M) that may become an election factor.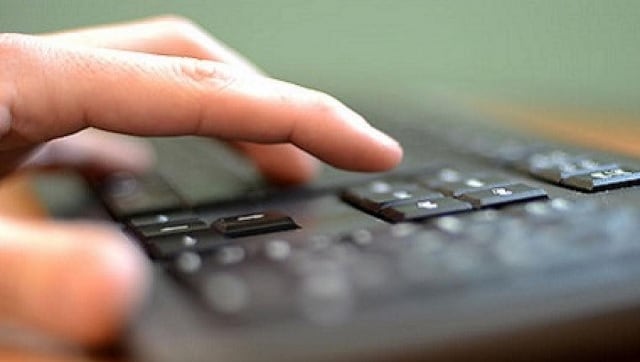 India
The exam will be conducted in two shifts - 8.30 am to 11.30 am for classes 6 to 9 and from 1.30 pm to 4.30 pm for Classes 10 to 12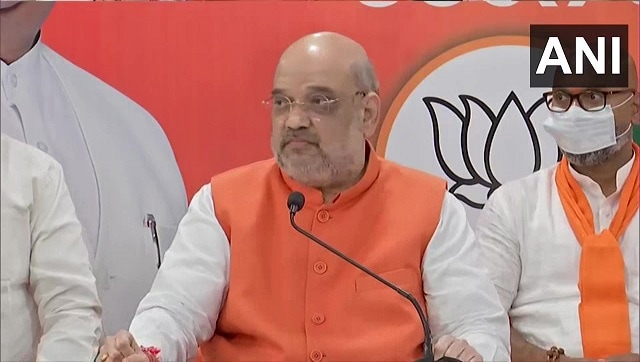 Politics
Assembly Election 2021 LIVE Updates: The Union Home Minister also exuded confidence that the BJP will win anywhere between 63 and 68 seats where polling has been held in the first three phases