CPM legislator facing sexual abuse charges appears before party-appointed inquiry panel; NCW demands report
A woman from the CPM's youth wing had accused legislator PK Sasi of sexual abuse in August and written to party general secretary Sitaram Yechury.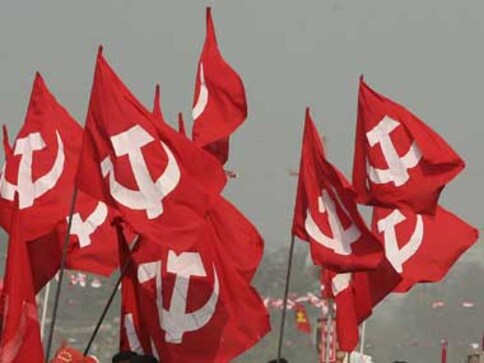 Thiruvananthapuram: An MLA of the Communist Party of India (Marxist) (CPM) PK Sasi, facing allegations of sexual abuse by a female party leader on Wednesday appeared before the two-member commission probing the charges against him. Sasi appeared before the party-appointed commission this afternoon, sources said.
Senior leader and state law and cultural affairs minister AK Balan and party MP PK Sreemathy are probing the charges levelled against Sasi by the woman of the Democratic Youth Federation of India, the CPM youth wing. Sreemathy later told reporters that the probe was on and refused to give any further details.
Opposition Congress and BJP had alleged that the CPM had tried to hush up the issue. However, the Marxist party has maintained that it had intervened immediately on getting the complaint against the legislator on 14 August.
The allegation against the legislator, who represents the Shornur constituency, came to limelight after the complainant forwarded a copy of her petition to CPM general secretary Sitaram Yechury. Acknowledging receipt of the complaint, Yechury had said in Delhi that it had been forwarded to the state party leadership for necessary action.
CPM Kerala secretary Kodiyeri Balakrishnan had heard the complainant's explanation, and Sasi was later summoned to the AKG centre in Thiruvananthapuram to hear his side of the allegation.
The chairperson of the National Commission for Women, Rekha Sharma, had also intervened in the matter and had stated that the panel would send an inquiry team to Kerala to probe the case, if the state police chief does not apprise it about the action taken in the matter within 15 days.
India
The lottery prize winners should surrender the winning tickets within one month of result declaration
India
Those who win a prize money of Rs 5,000 and above will be required to go through a verification process at the state's lottery office
Politics
With the Bhartiya Janata Party's commitment to youth involvement in politics, the stakes for the young politician are high