CPI (Maoist) gets new chief: Nambala Keshava Rao is reportedly skilled in military tactics, use of explosives
Nambala Keshava Rao is reportedly the new head of the banned Communist Party of India (Maoist).
Nambala Keshava Rao is reportedly the new head of the banned Communist Party of India (Maoist).
He succeeds one of the topmost leaders of the Naxal-Maoist movement and the party's general secretary Muppala Laxmana Rao, popularly known as Ganapathy, who has reportedly stepped down from his post to make way for Nambala Keshava Rao aka Basavaraj.
Though the CPI (Maoist) has made no official announcement, a highly placed source confirmed of the elevation of Basavaraj as the new head of the Maoists.
The experts working on Left Wing Extremism (LWE) believe that this change in guard is likely to infuse a renewed energy into the Maoist movement, which has relatively been pushed on a back foot due to aggressive posturing by security forces and development measures undertaken by the government.
Who is Nambala Keshav Rao?  
Nambala Keshav Rao, who hails from Jiyannapet village of Srikakulam district in Andhra Pradesh, is an engineering graduate from Regional Engineering College (Warangal), now known as National Institute of Technology.
As second in command in the banned outfit, 63-year-old Basavaraj has been heading Central Military Commission of CPI (Maoist). His strength is his expertise in military tactics and use of explosives, especially use of improvised explosive devices (IEDs).
Central Military Commission (CMC) at the central level is responsible for directing guerrilla activity, chalking strategy, buying and supply of arms. There are sub-committees under it like Special Area Military Committee and Zonal Military Committee. This is further divided into bodies with area-specific requirements.
"Nambala Keshav Rao's USP has been his strong military tactics in the form of guerrilla warfare and use of new forms of IEDs. He's not only aggressive on field strategy but strongly committed to Marxist-Leninist-Maoist ideology," an intelligence agency source said.
He had been underground for almost three decades before taking over as number two in the organisation. He continues to evade the police and security forces and was arrested only once at Srikakulam in 1980, when there was a clash between two students' unions – Radical Students' Union (RSU) of the then CPI-ML and People's War, and the RSS affiliate Akhil Bharatiya Vidyarthi Parishad (ABVP).
"Nambala Keshav Rao's taking over as general secretary has been doing the rounds for quite some time. We've no confirmation about this new development. He has been looking after the military planning and operations wing of the CPI (Maoist) and he's said to be an expert on IEDs — the main weapon used by Maoists and the ultra-Left activists across the world," inspector general (Bastar Range), Chhattisgarh Police, Vivekananda told Firstpost.
He has worked extensively in Maoist areas of Andhra Pradesh and Odisha, and Dandakaranya in Chhattisgarh.
Apart from police forces of Naxal-infested states, Basavaraj is wanted by the National Investigation Agency (NIA) for his role in several Maoist attacks. The NIA had announced a reward of Rs 10 lakh for him.
A meeting that led to the change of guard
The central committee meeting of the CPI (Maoist) held in February 2017 passed a resolution asking veteran leaders to step down from their respective posts and make way for a relatively younger generation.
For quite some time, the banned organisation has been facing a leadership crisis, especially the second-rung leadership. In September this year, the politburo member of CPI (Maoist) Prashanta Bose aka Kishanda had said that due to lack of educated and intellectual youths, the party had failed to build its second-rung leadership.
This also impacted the organisation's expansion and training of ground-level cadre of the Maoists.
Ganapathy versus Basavaraj
If 71-year-old Ganapathy is known for being ideologically stronger, Basavaraj's strength is his military tactics and skills. Ganapathy, who was originally a school teacher, had worked closely with Kondapally Seetharamaiah (KS) – the founder of CPI-ML People's War (PW). But later after ideological differences, KS was ousted and Ganapathy took over the reins. His tenure witnessed formation of the CPI (Maoist) by bringing various Naxal groups, especially the PW Group and Maoist Communist Centre (MCC), under one umbrella.
Due to technical background and his long-standing experience of heading People's Liberation Guerrilla Army (PLGA), Basavaraj is expected to bring more aggression and change in tactics in the Naxal war against the State of India.
According to police sources, some of the recent Maoist attacks in Chhattisgarh and the killing of a Telugu Desam Party legislator K Saraveshwar Rao at Araku in Andhra Pradesh are attributed to Basavaraj.
Subscribe to Moneycontrol Pro at ₹499 for the first year. Use code PRO499. Limited period offer. *T&C apply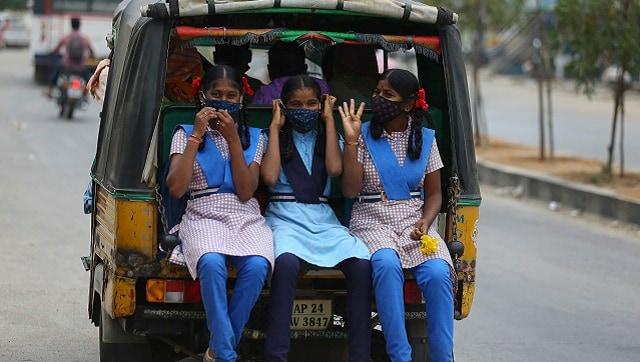 India
The ministry said 18 states/UTs have not reported any COVID-19 deaths in the last 24 hours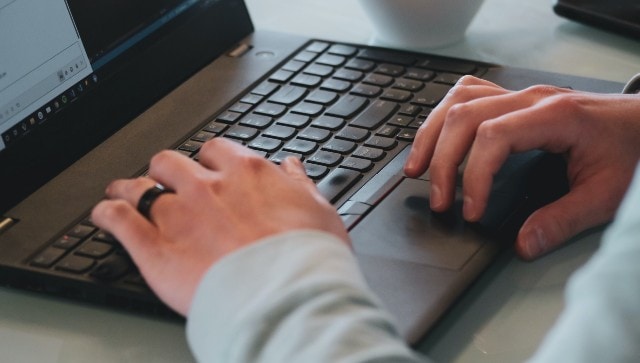 India
The candidates who managed to qualify the prelims will go ahead in the recruitment procedure
First Cricket News
Jharkhand is on top of the standings with 12 points, followed by Punjab, Andhra, Tamil Nadu and Madhya Pradesh with eight points. Vidarbha lies in last place with 4 points.