Cow vigilantism won't protect bovine species, we need to cultivate demand for farm animals
India's biggest cattle loss is the male of the species. today India's most vulnerable cattle are males born to dairy farmers who have no use for them.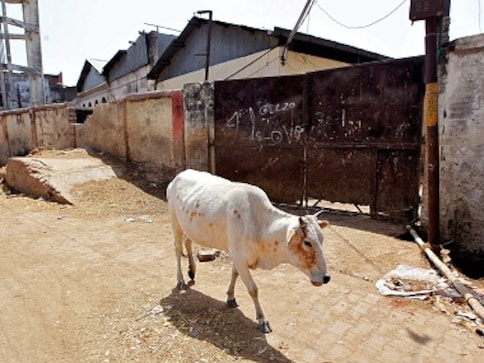 India's biggest cattle loss is the male of the species.
The country had 19 percent fewer male indigenous cattle in 2012 as against 2007, according to the 19th livestock census. In the same span, the number of male crossbred/exotic cattle fell by 12 percent. Female indigenous cattle saw a marginal 0.01 percent drop in number while the number of female exotic/crossbred cattle grew in double-digits.
The acute falling trend in the number of male cattle can be traced back to decades ago. According to a 2016 research paper by Dr Akila Natarajan, Relevance of draught cattle power and its future prospects in India: A review, in 1972, India had 73.2 million working cattle (mostly male) which dwindled to 53.3 million by 2007. And the steep fall is despite the fact that all this while, most Indian states had some sort of cow protection law in force.
It may be argued that the green revolution has brought in tractors, which have largely replaced use of farming beasts on large farms. But owners of small and marginal land holdings—farms less than 2 hectare in size, which account for 60% of the country's cultivated area—continue to use male cattle to plough the land, for transportation and to lift water from wells, as has been the practice for centuries.
However, the white revolution has played a larger role in the disappearance of male cattle. Arguably, today India's most vulnerable cattle are males born to dairy farmers who have no use for them. They usually leave male calves to wander and without protection, animals are easily picked up by unscrupulous elements for slaughter.
Making dairy farmers accountable for male calves born to their cows would help save them. If they have no use for male cattle, at least let's make it mandatory for the animals to be safely deposited in a cow shelter. But even that doesn't rule out the problem completely.
Sustainability is a key issue that even the Supreme Court has cited in favour of disallowing a complete ban on cattle slaughter. It has argued that a complete ban (on cattle slaughter) would be impermissible as keeping useless bull or bullock would be a burden on the society and therefore not in the public interest.
Essentially, unwanted male cattle must be made productive assets to justify their protection.
An interesting initiative in Gujarat involves distributing male cattle lodged in gaushalas to tribal farmers to help them with transportation and to farm their marginal land holdings.
"So far more than 37,000 bullocks have been distributed to tribal farmers in districts like Dahod, Panchmahal, Chhota Udepur," said Dr Vallabh Kathiria, chairman of the Gujarat GauSeva and Gauchar Vikas Board. "All that we ask of the farmers is a commitment to use the cattle over their life and not send them to slaughter houses."
Promoting 'bull power' makes sound economic sense. India's roughly 60 million work-animals, of which about 10 percent are buffaloes, make available about 30 million horsepower of energy at a cost of Rs 10,000 crore, according to Natarajan, who is a assistant professor and head, Krishi Vigyan Kendra, University Training and Research Centre, Tamil Nadu.
In her paper quoted earlier, Natarajan estimates that India would need 6 million tractors to replace her draught animals, and an extra 13 million tonnes of diesel annually. Measured in terms of electrical energy, India's draught animals generate 20,000 megawatts of power. We'd need to invest Rs 30,000 crore to generate that much energy. But using draught animals comes with its own set of challenges.
Adequate research and development to tap animal power for agro processing, electricity generation and other uses is sorely missing, Natarajan notes. A systematic breeding programme for the improvement of draught breeds, and initiatives to preserve grazing land and axpanding the reach of animal health services are some other fronts, where much needs to be done. And small farmers' biggest challenge is meeting the cost of sustaining their working cattle in the face of growing pressure on farm margins.
India's cropping season lasts 60 days annually over the kharif and rabi crops whereas farmers need at least 200 days of work to recoup the cost of maintaining a work animal, said Natarajan.
Then. could monetising cattle waste help farmers break even?
A bull produces 8-10 kg of dung daily, possibly even up to 15 kg, said Sunil Mansinghka, chief coordinator, Go-Vigyan Anusandhan Kendra, Nagpur. Vermi composting can turn this dung into 20-25 kg of manure, valued at Rs 200-250 per kg. Add to that the income from the 2-3 litres of urine per cattle head that can be viably collected per day. Unprocessed cow urine fetches Rs 50 per litre.
Organic manure is a valuable soil fertilizer while the urine is an effective biopesticide, said Mansinghka. "And this would help grow organic crops which are healthier and fetch higher return."
Cow dung lends itself to other uses too, such as making machine made pot holders, immensely useful for mass reforestation, and machine made logs, which can help save trees and cut the cost of cremating a body from Rs 15,000 to Rs 1,000, according to Maneka Sanjay Gandhi, union minister for Women & Child Development and noted animal rights activist.
"If the government is serious about doubling the income of small farmers, it must educate them on tapping the value in cattle in a variety of ways," said Mansinghka.
This observation underscores a shift in agricultural policy in favour of creating a mass market for biogas, biofertilizers, biopesticides and other 'live' cattle produce. This, in turn, will need a change of mindset in bureaucrats, politicians, scientists, etc, said Dr Kathiria.
Legislating more stringent laws like Gujarat's, where cow slaughter is now punishable by a life term and a fine of up to Rs 5 lakh is just one side of the story. The other side involves balancing the demand-supply equation. If all cattle owners saw their value, there would be no cattle available for slaughter.
also read
Explainers
The Sarus crane, taken away from an Amethi farmer, is slowly adapting to the ways of the wild in Kanpur Zoo. The zoo officials have so far attained 80 per cent success in helping the bird adapt to a suitable diet that includes raw grains, insects, crustaceans, spinach, water hyacinth
India
He convinced the wrestlers not to immerse their medals in the Ganga. Today, he will hold a mega meet of khap leaders to discuss the protest. Naresh Tikait, the chief of the Bharatiya Kisan Union (BKU), and older brother of Rakesh Tikait, is all set to fight for India's wrestlers