Coverage of Sridevi's death is insensitive, innuendo-filled: TRPs show public is putty in media's hands
There is a tendency to accuse the media of being gross, insensitive and ugly. And the media's coverage of Sridevi's death is pretty much front and center of such an accusation.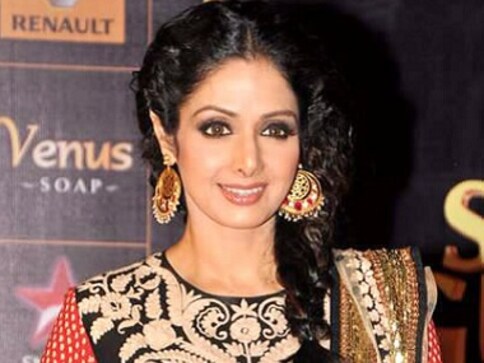 There is a tendency to accuse the media of being gross, insensitive and ugly. And the media's coverage of Sridevi's death is pretty much front and center of such an accusation.
Certainly, as an example of salaciousness and nastiness through thinly-disguised innuendo, the media, especially TV channels, wrecked a dead woman's reputation and thought nothing of lacerating her: News anchors (rather sickeningly) seemed to wish for more negative drama and pigeon-dropped verbal guano in the hopes that some of it would stick.
But in all this misuse of the freedom of the press and the vicarious thrills of dancing on a grave, one aspect becomes clear: The people deserve the media they get. Millions were glued to their TV screens, lapping it all up. As the hours passed, guarded comments gave way and every tacky element in this story was brought to light.
Look at the number of people who volunteered to come on these TV panels. To be quoted and participate in a discussion on a subject of which they knew absolutely nothing. These were not average folks picked up from the street and interviewed for their on-the-spot reactions. These were professionals: Lawyers, doctors and journalists — happy to grab a slice of self-propelled publicity and completely unmindful of their professional integrity being compromised — flocking to these panels in a never-ending line.
What were they thinking? To so ludicrously allow themselves to be seated in front of a camera, salve their guilt by prefixing their comments with pious statements. And then, freed from all responsibility, making gratuitous and non-factual statements.
These past few days indicate very clearly that the media has managed to stun even its more discerning audience into supplication and mould it to its needs. Analyse this mindset: Anyone in his right mind would have balked at the idea of taking part in these ghoulish exercises. You have neither the information to make a sensible estimate, nor were you near the scene as a witness. The shrill 'wink wink, nudge nudge' attitude followed by the standard 'but we must respect the family's grief' remarks was cringe-worthy.
There was no respect. Not on any of the channels, all of them spurred by a monkey on their back called sharing TRPs and a transparent desire to be more sensational than the other. Even the relatively sober ones were not too far from the worst of the offenders, with Republic even stooping so low as to hitch a rider about the Sunanda Pushkar case.
But why blame them? The takeover of the public mind is now complete. When you have doctors and lawyers delighted to offer uninformed conjecture and feel no compunction about doing so, what is left? This is the media now and these are the people. It just boggles the senses that these are professional practitioners of law and medicine.
Hardly had the aircraft taken off from Dubai and the case closed that the TV channels collectively displayed their tangible disappointment and swiftly changed tack, questioning the closure. Unanswered questions is now the name of the game. The story cannot die now, we need to bleed it far more.
And it will. The circus has just begun and there are enough 'responsible' members of the public ready to be seen and heard… more's the pity. Ask yourself: Would you go on a show and talk out of your hat about a dead woman you did not even know?
Entertainment
Directed by Sooraj Barjatya, the film also stars Danny Denzongpa, Neena Gupta and Parineeti Chopra and is all set to release on November 11.
Entertainment
In the picture, Anshula Kapoor, sporting the swimsuit, can be seen sitting with her legs in the pool, and looking away from the camera as she posed on a sunny day.
Entertainment
How was Gajodhar born? What inspired Srivastava to take this name and use for comic relief and device? Back in 2013, while giving an interview to the AIB Podcast, the actor-comedian had given out all the details.