Court of inquiry follows Pulgaon fire: But will authorities learn their lesson?
It is no surprise that the fire in Pulgaon has caused much panic at similar establishments in other parts of the country.
Tuesday's fire at the ammunition depot in Pulgaon has caused even more damage than the fire at Bharatpur in Rajasthan in 2000. While the former has killed 20 people till now, the latter had claimed three casualties. It is no surprise, then, that the incident has caused much panic at similar establishments in other parts of the country.
Jammu and Kashmir Assembly Speaker Kavinder Gupta has directed the state government to take steps for conducting a safety audit of all army ammunition depots in the state in order to avoid a repeat of Tuesday's fire incident. In Gurgaon, a report in The Times of India has quoted residents of an area near the ammunition depot as saying that they are worried as it is located in the middle of the city and its restricted area has large-scale encroachments. But it remains to be seen whether the massive blaze at Pulgaon will prompt authorities to take precautionary measures.
An article by Sunil Raman points out that attempts to demolish temporary structures at Gurgaon failed in the past as they met with stiff resistance. Local politicians have been demanding that safety norms should be relaxed, according to the article. In September 2015, the union government told the Punjab and Haryana High Court that a decision had been taken to reduce the restricted zone around the depot from 900 metres to 300 metres, according to a report in The Tribune.
Similar introspection over the lack of facilities at ammunition storage facilities had taken place after the fire at Bharatpur as well. A court of inquiry which had been constituted after the incident had pointed to inadequate infrastructure facilities. It found that while the storage capacity there was only 23,000 metric tonnes, an additional 7,000 had been kept there, according to a report in The Tribune. After the incident, it was decided that all ammunition would be placed under proper cover in two years, according to the report.
An article on Rediff in 2001 pointed out that several depots needed basic infrastructure facilities like electrical wiring, fire-fighting systems and even machines to cut grass. The article goes on to state that dry grass 'is an open invitation to fires, especially during summer.
Indeed, as per a Press Information Bureau (PIB) release issued after a series of such incidents, six out of seven major fires at ammunition depots between 2000 and 2001 took place in the peak of summer. The court of inquiry had also said all depots had been asked to update safety and security instructions, and that shortages in fire-fighting equipment were being attended to.
Much like the series of fires in 2000-01, a court of inquiry has now been constituted following the Pulgaon fire as well. But only time will tell whether it will lead to better security in future.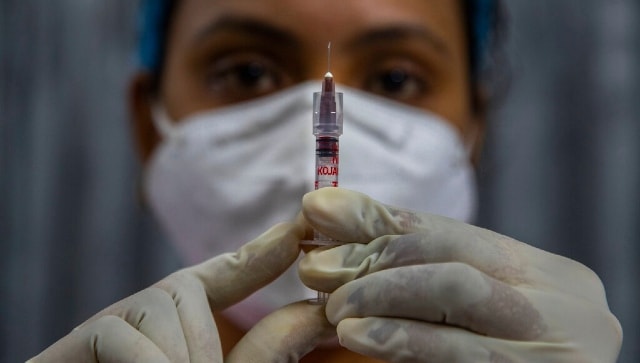 India
Maharashtra had reported 39,544 cases on 31 March, 54,022 cases on 7 May, 53,605 on 8 May and 48,401 on 9 May
India
Eight workers were said to be at the unit at the time of the incident. However, no casualties have been reported.
India
Due to the second wave of coronavirus, Maharashtra Day will be observed in a simple manner this year