Counter iconography: Modi government pushes to elevate Deendayal Upadhyaya as new national icon
With the birth centenary of Pt Deendayal Upadhyaya, Modi has grasped the opportunity for counter iconography, going beyond the Congress narrative that focuses on the Nehru-Gandhi family.
India has never had a dearth of great political leaders to commemorate but for historical reasons, somehow the credit has gone to only a handful. Or as some would like to say, it has been monopolised by just a few.
The long overdue change in our political iconography may be silently underway with the BJP government in power, spreading its net wide to dig out leaders who deserved to be crowned but have gone unrecognised or undervalued so far.
Sardar Vallabhbhai Patel was the first such leader, whom Prime Minister Narendra Modi eulogised and presented as a national icon, with a message that Patel's status was no less than that of Jawaharlal Nehru. It's important to note that Patel didn't belong to the BJP, but the Congress. The PM has, from time-to-time, also trained the spotlight on other Congress leaders, such as Lal Bahadur Shastri.
Are we witnessing a paradigm change in the way India's post-Independence iconography has developed, which has come round to settle on just one family?
With the birth centenary of Pt Deendayal Upadhyaya (1916-1968) — political ideologue, thinker and a stalwart leader of Bharatiya Jan Sangh — Modi has grasped the opportunity for counter iconography, going beyond the Congress narrative that focuses on the Nehru-Gandhi family.
For the year-long celebrations of Upadhyaya's birth centenary, the PM has constituted two committees. While one is a national committee comprising 149 members and is chaired by Modi himself, the other is a 23-member executive committee chaired by Home Minister Rajnath Singh. What's important to note is that besides former PM Atal Bihari Vajpayee as its member, the committee has members from across the political spectrum, such as former PM HD Deve Gowda of JD (S), Bihar chief minister Nitish Kumar, Rajya Sabha MP Sharad Yadav of JD(U) and NCP president Sharad Pawar.
By getting these diverse political leaders on the same page, Modi has ensured a pan-Indian approval for Upadhyaya's centenary celebrations — and for his status as a national icon — rescuing him from being labeled merely a Jan Sangh-RSS ideologue.
And the common thread that binds all the political leaders on this platform is the objective to work towards poverty eradication. Following what Upadhyaya had said — "The purpose of integral humanism was to provide the benefits of development unto the last man standing in the queue"— the PM has urged to celebrate the year as 'Gareeb Kalyan Varsh' (Year for Welfare of the Poor).
BJP's push to develop Upadhyaya as a new icon is also not likely to face resistance from Lohia-ites like Nitish Kumar and Sharad Yadav, as Upadhyaya shared an excellent rapport with socialist leader Ram Manohar Lohia.
"It's for the first time that Pt Deendayal is getting his due, who failed to get it despite his ideological depth. Post-Independence, he worked relentlessly for over 18 years with a 'Nation first' approach. He never believed in the partisan rivalry. Deendayalji and Ram Manohar Lohia issued a joint statement in 1964 urging India and Pakistan to explore the idea of a confederation, which is unique and shows the rapport they both shared. The PM is doing course correction by rebuilding the lost glory, an icon who the Congress tried to crush ideologically and politically," a senior Rashtriya Swayamsevak Sangh (RSS) functionary told Firstpost.
In fact, the acceptability of Upadhyaya across the political spectrum can be found in the words of his political adversary and Marxist stalwart Hirendranath Mukherjee, who described him as 'Ajaatshatru' (without a foe).
"No one should monopolise the national space. Gandhi and Nehru were great leaders, but there were others as well and made an immense contribution to our freedom struggle and nation-building. They too should be celebrated," said historian Prof Saradindu Mukherji, member, Indian Council for Historical Research.
"Till now almost every institution, building, airport, stadium, etc has been named after Nehru, Indira Gandhi or Rajiv Gandhi. It's a timely measure by the Modi government to pick up Deendayal Upadhyaya as a new icon, who truly deserves to be celebrated. But this is not enough. The contributions of these leaders need to be incorporated in textbooks for a more meaningful and long-term memory," added Mukherji.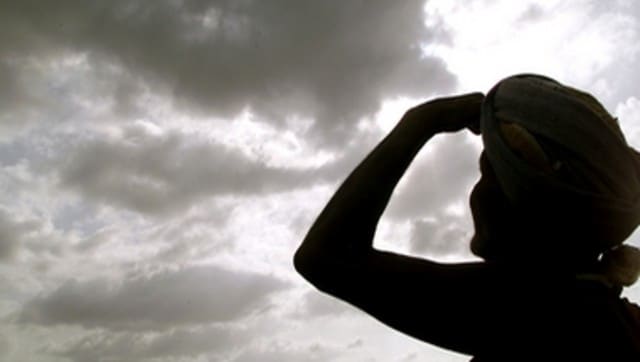 India
Here's what you need to know about what arguably remains the most important season for India
India
Residents of Ghoramara and Mousuni are being being moved to safety by the West Bengal government as tidal waters and rainfall pose grave risk to their lives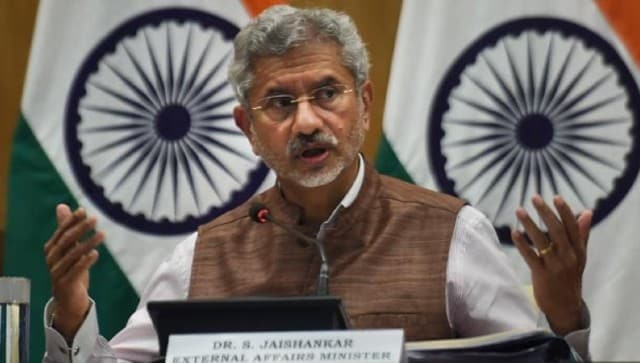 World
But through the bonhomie, India would do well to keep one eye firmly on another partner in West Asia with whom it has enjoyed cordial ties largely based on its energy requirements: Saudi Arabia