Could better DNA testing facilities in India have saved the Talwars?
While the use of DNA testing in India is on the rise, collection of evidence and the technology itself needs to be upgraded in order to keep up with times.
Over the last decade, the use of DNA tests to solve crimes has seen a significant rise in crime investigation in India. But forensic experts warn that the absence of standard practices, quality checks and regulation has resulted in irresponsible and inaccurate application of the technology.
The use of outdated technology and lack of expertise to competently collect and analyse DNA samples from the crime scene has compromised investigation and  led to instances where courts have rejected DNA evidence as being unreliable or inconclusive.
Says GV Rao, DNA analyst and formerly chief staff scientist at the Hyderabad-based Centre For DNA Fingerprinting and Diagnostics (CDFD), "Today we are very much behind the rest of the World in upgradation of technology as required...Further, the backlog of cases is quite large in each of the DNA labs in India and not much is being done about it. Still we have not obtained or adopted the DNA techniques to identify difficult samples. The recent example of Bhanwari Devi case, where the CBI had to send the victim's bones to FBI, USA for identification to get it identified. This is a sad reflection of the present status of DNA technology in India."
Most recently, the demand for more advanced DNA tests to be conducted was unsuccessfully made by dentist couple Rajesh and Nupur Talwar, who have been charged with the murder of their teenage daughter Aarushi and domestic help Hemraj.
Perhaps, no other case has so fully exposed the pathetic state of the crime-scene investigation in India. With most of the crucial evidence either destroyed or contaminated due to shoddy police work, the prosecution's case has come to depend entirely on circumstantial evidence, without a shred of material evidence to support it.
The police force's lack of expertise to collect DNA evidence was flagged recently by senior scientist at the All India Institute of Medical Sciences (AIIMS) Anupama Raina at a public meeting by the Bangalore-based Centre for Internet and Society on the DNA profiling Bill, in the Capital.
Raina, speaking at the meeting, emphasized the usefulness of the technology but cautioned that the police were still perfecting the use of DNA samples for forensic purposes.
Elaborating on the inadequate training to cops on collecting DNA evidence, Rao said, "In India, there are no special crime case investigators. We have a law and order police station for each area and from bandobast duty to control crowds. It is a tall order expecting them to collect samples. In some states there are special teams which collect samples for DNA testing and then hand it over to the police....Till date none of the DNA labs have made any sample collection kits made available to police stations or other agencies."
And what after the samples reach the DNA labs?
Painting a rather bleak picture of existing conditions under which many of the DNA labs are operating, Rao says "There is lack of standards, guidelines, accreditation, proficiency testing of the DNA labs and its experts. Each DNA lab is issuing DNA reports in its own style. Each DNA lab is again following different procedures for conducting the test. "
"No proper records of the tests conducted are being maintained for production in a court of law for its inspection. DNA experts are not being tested for their proficiency in their expertise by a third party and presently they are getting away with such minimal expertise," he said.
Will the new draft DNA Profiling Bill fix the problems that beset the use of DNA evidence for forensic purposes in India? And what is the context to the draft DNA profiling bill?
"India currently does not have a legislation specifically regulating the collection, use, and storage of DNA samples for forensics purposes. To address this gap, in 2007 a draft DNA Profiling Bill was created by the Centre for DNA Fingerprinting and Diagnostics. In February 2012 a new draft of the bill from the department of biotechnology was been leaked. The draft Bill envisions creating state level DNA databases that will feed into a national level DNA database for the purposes of solving crime." (Read the full press statement by CIS here)
Raina endorsed the passing of the bill but with necessary safe-guards. The Bill has raised a degree of alarm for its sweeping proposals to collect DNA profiles and create DNA databases - a move experts believe violates the privacy of citizens.
Helen Wallace, director of GeneWatch UK (a not-for-profit group that monitors developments in genetic technologies from a public interest perspective), who participated in the public meeting on the DNA profiling bill, underlined the absence of a clear purpose for the DNA profiling system as proposed by the bill and its lack of clarity on the collection policy that wishes to profile not just those involved in criminal cases but also civil cases.
Jeremy Gruber, president and executive director of the US-based Council for Responsible Genetics, also warned against the bill's blind faith in DNA results as the gospel truth and ignoring very real possibilities of false matches, cross-contamination and laboratory errors.
Expressing his disappointment with the draft bill, Rao said, "Unfortunately this bill does not provide for standardization, quality control and regulation except for collection of DNA samples of everybody involved in all civil and criminal cases, including suspects... We need standards, protocols, guidelines, amendments to IPC and CrPC for effective implementation of DNA testing."

India
After the horrific murder of Shradda Walkar by her live-in partner, similar cases of killers chopping body parts of their victims have emerged. Did they ape Aftab Poonawala? What are copycat crimes and why do they occur?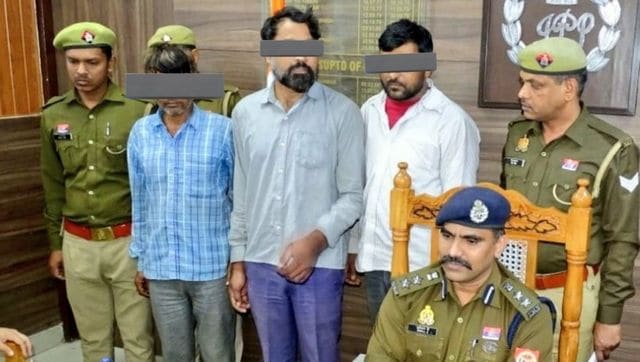 India
The deceased girl Khushi was allegedly kidnapped by unidentified people on November 20, her family had received a ransom call of Rs 30 lakh. Khushi's father had passed away recently and the family had come into money accruing from his life insurance policy
India
They informed that while the cops are still recording statements, all the cheques given to them as support have bounced, including the UP Congress Committee's two cheques for Rs 2 lakh each and Congress MLA's cheque for Rs 1 lakh