Coronavirus pandemic brings importance of immunisation to the fore; MMR or BCG vaccine may protect against severe COVID-19
The importance of immunisation has probably never seemed as important as it does during this pandemic.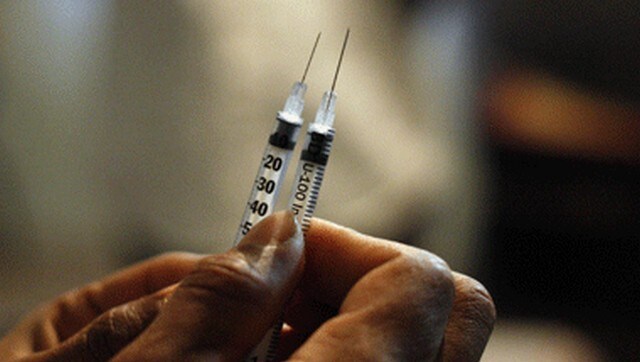 Timely and effective immunisation is considered to be a very important step in reducing an individual's risk of getting infectious diseases. If you are immunised, you are also saving your immediate family and close ones from getting infections frequently.
The importance of immunisation has probably never seemed as important as it does during this pandemic. Earlier in April, it was proposed that in the areas where mass immunisation with the BCG (Bacillus Calmette Guerin) vaccine was conducted, the virus seemed to have been spreading at a slower speed.
Shortly after that, a group of researchers at the University of Cambridge declared that an MMR (measles, mumps and rubella) vaccine can provide you with some amount of immunity against SARS-CoV-2, the causative agent of COVID-19.
Now, a group of experts from the American Society for Microbiology have claimed that an MMR vaccine can reduce inflammation associated with COVID-19 and hence can be a reason why children get a milder disease. It can also offer protection to adults who have gotten a booster shot.
BCG and MMR
The BCG vaccine is a live attenuated vaccine which contains the weakened version of the Mycobacterium Bovis bacteria. BCG has been discontinued in various areas in the world now due to a reduction in Tuberculosis (TB) cases. India still has a compulsory vaccination for BCG since TB is prevalent in the country. The vaccine is given at the time of birth.
The MMR vaccine is yet another liver attenuated vaccine that protects against three different viral diseases - measles, mumps and rubella. According to the Indian Academy of Pediatrics, all children should get an MMR shot at 9 months of age, 15 months and between 4-6 years.
Non-specific effects of vaccines
The terms 'non-specific; or 'heterologous' effects of a vaccine are used to refer to vaccines that have an effect on pathogens other than the one they were originally targetted to fight.
For example, the BCG vaccine not only provides immunity against TB but also other Mycobacteria like M.leprae, the causative agent of leprosy. Even when the vaccine first showed up, it was noted that children who got a BCG shot had a lesser risk of mortality as compared to those who do not and this could not be explained by only protection from TB. Clinical trials show that BCG vaccine reduces mortality from various types of infections like, for example, yellow fever.
As per a study published in The Lancet, the effect of BCG vaccine can be attributed to it being a live attenuated vaccine. These vaccines train our immune system in such a way that it is better able to fight all kinds of infections. Clinical studies are underway to check the effects of BCG vaccine against SARS-CoV-2.
Similar non-specific immunity has previously been found with the MMR vaccine.
The MMR vaccine and SARS-CoV-2
As per a preprint paper, there are various reasons an MMR vaccine may be able to protect against the coronavirus. These include similarities in a part of the protein structure of rubella, measles and mumps virus with that of SARS-CoV-2. A protein domain of rubella virus was found to have 29 percent similarity with that of the COVID-19 causing virus. The study had also suggested that older people and men who had lesser rubella antibodies were more likely to die of COVID-19. It was concluded that the vaccine may not prevent SARS-CoV-2 but would certainly lead to a milder disease.
The latest research by the American Society for Microbiology also suggested the idea of non-specific immunity as the protective factor in septic inflammation in COVID-19 patients. In their paper published in the British Medical Journal, Dr Paul Fidel, Jr, Department Chair at the Department of Oral and Craniofacial Biology, and Associate Dean for Research, Louisiana State University Health School of Dentistry, wrote that live attenuated vaccines train the precursors of white blood cells (myeloid-derived suppressor cells) in the bone marrow to work against a wide variety of pathogens. The myeloid-derived suppressor cells are long-lived cells that have the ability to inhibit inflammation.
With time, the myeloid-derived suppressor cells may not be seen in the body though. So, for the vaccine to still work, you may have to get a booster shot.
For more information, read our article on Immunity to COVID-19.
Health articles in Firstpost are written by myUpchar.com, India's first and biggest resource for verified medical information. At myUpchar, researchers and journalists work with doctors to bring you information on all things health.
India
The fresh COVID-19 infections reported today are 45.43 per cent higher than the daily cases on Sunday. Maharashtra alone logged 6,493 new cases of COVID-19 and five deaths in the last 24 hours
India
India now has 83,990 active infections of COVID-19. There has been increase of 2,303 cases in just 24 hours and the active caseload now stands at 0.19 per cent of total cases
India
Of the new COVID-19 cases recorded in last 24 hours, Maharashtra alone reported 3,659 infections, while in Delhi 1,383 people tested positive in a single day