Coronavirus Outbreak: India becomes 7th worst-hit country after US, UK, Italy, Russia; cases cross 1.82 lakh, toll at 5,164
India has now become the world's seventh worst-hit country in terms of coronavirus cases with its tally of 1,82,143, according to the World Health Organization's COVID-19 tracker
New Delhi: India has now become the world's seventh worst-hit country in terms of coronavirus cases with its tally of 1,82,143, according to the World Health Organization's COVID-19 tracker.
According to the WHO tracker, a total of 59,34,936 cases have been recorded globally with 3,67,166 deaths as of 10:30 PM Sunday.
India registered its highest single-day spike of COVID-19 cases on Sunday with 8,380 new infections reported in the last 24 hours, taking the country's tally to 1,82,143, while the death toll rose to 5,164, according to the Union Health Ministry.
According to the WHO tracker, India is the seventh-most affected nation in terms of COVID-19 cases after US, Brazil, Russia, UK, Spain and Italy.
The US is the worst-affected country in terms of cases with 17,16,078 infections, while India is at the seventh spot with 1,82,143 cases. Germany has 1,81,482 cases, Turkey has 1,63,103 cases and Iran has 1,48,950, according to the WHO tracker.
The number of active COVID-19 cases in India stands at 89,995, while 86,983 people have recovered and one patient has migrated to another country, according to the health ministry. "Thus, around 47.76 percent patients have recovered so far," a senior health ministry official said.
There has been a sharp spike in coronavirus cases in the last few days in India. On Saturday, India had also registered a record single-day spike of 265 deaths due to the pandemic.
Find latest and upcoming tech gadgets online on Tech2 Gadgets. Get technology news, gadgets reviews & ratings. Popular gadgets including laptop, tablet and mobile specifications, features, prices, comparison.
Lifestyle
The Leewardists' latest comic looks at designers' attempts around the globe to shape existing public spaces to fit into the post-COVID-19 world's mould.
World
For years, animal rights activists in China have lobbied policymakers, organised education drives and staged protests to persuade the government and the public to support banning the eating of dogs and cats. They scored few concrete wins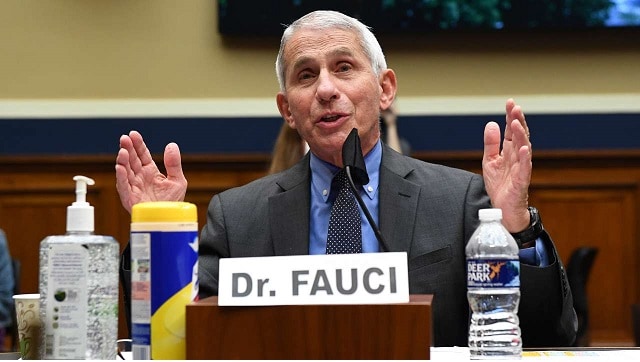 World
Fauci said the daily increase in new coronavirus cases in the United States, currently around 40,000, could reach 100,000 unless a full nationwide effort was undertaken to tamp down the resurgent virus.