Convict in Mumbai 2006 train blast seeks IB report calling for review of evidence under RTI Act; Delhi HC reserves order
The convict needed the IB report which purportedly called for review of the evidence in the 2006 Mumbai train blasts case.
New Delhi: The Delhi High Court on Monday reserved its decision on a plea by one of the convicts in the 2006 Mumbai train bombings seeking a 2009 Intelligence Bureau (IB) report which purportedly called for review of evidence in the case.
While reserving the decision in the matter, Justice Vibhu Bakhru was of the view that the IB report sought under the transparency law Right to Information (RTI) did not have any relation to human rights violation and therefore, the intelligence agency was exempted from providing it.
The court also observed that the case against the convict Ehtesham Qutubuddin Siddique, represented by advocate Arpit Bhargava, had run its course and he could have raised the issue of false implication earlier. The judge was also of the view that the exception in the RTI Act, under which details can be sought from intelligence agencies, would not apply in this case. "Will pass orders later," the court said.
Siddique, in his plea, has claimed he was falsely implicated in the case which amounts to violation of his human rights and therefore, he needed the IB report which purportedly called for review of the evidence in the 2006 Mumbai train blasts case.
He has also challenged a 26 March, 2018 order of the Central Information Commission (CIC) rejecting his plea for directions to IB to provide the report which, according to him, was tabled before the Ministry of Home Affairs in 2009.
The IB, represented by advocates Rahul Sharma and CK Bhatt, opposed the plea saying that since Siddique was convicted after trial by a court set up under the Maharashtra Control of Organised Crime Act (MCOCA), he cannot in another forum claim he was falsely implicated. The IB's lawyers contended that the convict was "trying to create a parallel trial" since the death sentence to him was pending confirmation in the Bombay High Court.
Siddique, presently lodged in the Nagpur Central Jail, was convicted and given capital punishment for the 11 July, 2006 serial blasts when seven RDX bombs ripped through as many Western line local trains in Mumbai leading to death of 189 persons and injuring 829.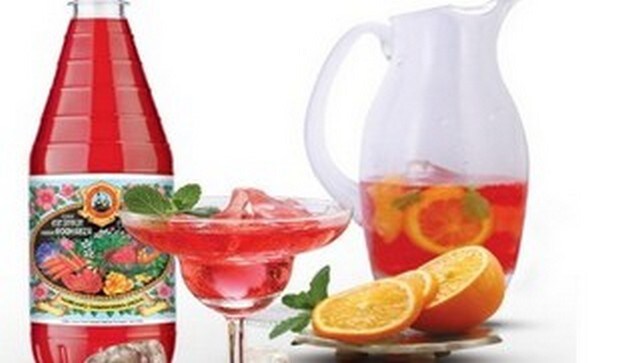 Explainers
An ultra-sweet concoction of herbs and fruits, Rooh Afza means 'refresher of the soul'. The Hamdard National Foundation manufactures Rooh Afza in India, while Hamdard Laboratories (Waqf) has the rights to the drink in Pakistan
India
A bench of Chief Justice Satish Chandra Sharma and Justice Subramonium Prasad also granted four weeks' time to the Centre to file its reply in the matter in terms of an earlier order passed by the court
India
The National Investigation Agency, which is conducting a probe into the case, has accused Babu of being a co-conspirator in propagating Maoist activities and ideology on the instructions of leaders of the banned CPI (Maoist) organisation