Congress plenary session: Party urges EC to bring back ballot papers, calls idea of simultaneous polls 'misplaced'
Congress on Saturday urged that the Election Commission (EC) revert to the old practice of paper ballots in future elections instead of electronic voting machines (EVMs)
New Delhi: The Congress on Saturday urged that the Election Commission (EC) revert to the old practice of paper ballots in future elections instead of electronic voting machines (EVMs).
This is necessary as there are misgivings on "misuse" of EVMs to "manipulate the outcome contrary to popular verdict", the party said during its 84th plenary session.
The Congress and other political parties have been alleging that EVMs were tampered during polls and demanding reintroduction of the ballot paper system of voting.
The party called for reverting to the old practice of paper ballots citing it was adopted by other major democracies to help restore the credibility of the electoral process.
A resolution was also moved in this regard in the plenary session.
In its resolution, the party said the BJP's move of simultaneous elections is "misplaced" and is "incompatible with the Constitution as also impractical".
Prime Minister Narendra Modi has been pressing upon the idea of holding simultaneous elections to Parliament and state assemblies, contending that it will save money and time.
The party also resolved to adopt a "pragmatic approach" for cooperation with all like-minded parties and evolve a common workable programme to defeat the BJP-RSS in the 2019 general election.
The session ended with an address of the Congress president, where he set the tone for the party's plan forward for the upcoming elections.
"The country is being divided and people are made to fight each other," he said, asking his party men and women that the Congress "works to bring people together and not to divide them on the basis of caste, religion or region".
Referring to the Congress' party symbol of hand, Gandhi said, "This is the symbol that holds the country together, shows us the way, and will take India forward.
Find latest and upcoming tech gadgets online on Tech2 Gadgets. Get technology news, gadgets reviews & ratings. Popular gadgets including laptop, tablet and mobile specifications, features, prices, comparison.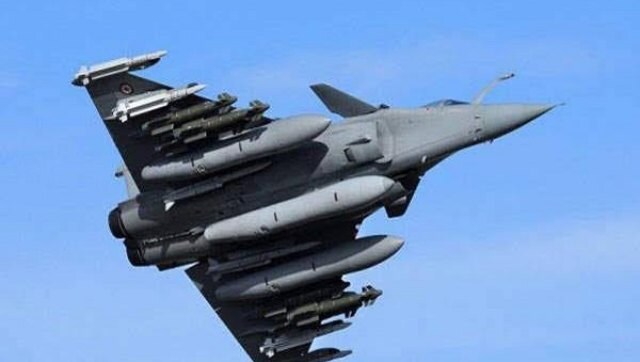 India
In a tweet, the Indian Air Force described the arrival of the Rafale jets with the words 'Golden Arrows reach home!'
Politics
Sachin Pilot and Rahul Gandhi had a 'frank, open and conclusive discussion', AICC general secretary (Organisation) KC Venugopal said in a statement.
Politics
The EIA draft is a 'disaster' and it seeks to silence the voice of communities who will be directly impacted by the environmental degradation it unleashes, Gandhi said.