Congress MLA Haris' son surrenders: Karnataka should retain its anger, but BJP is also guilty of abusing power
The optics surrounding the surrender of Mohammed Haris Nalapad raises the suspicion that he might be treated with kid gloves by the Bengaluru police force, which is wary of inviting the wrath of the politically powerful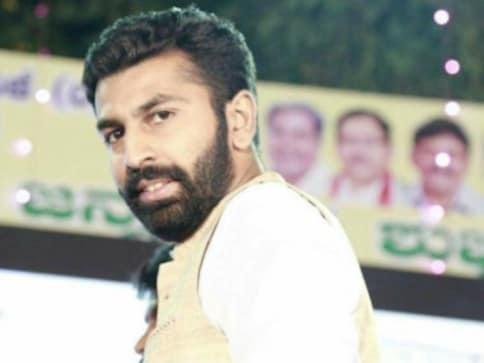 If potholes in Bengaluru won't kill you, a politician's son will. That's the takeaway from the ghastly incident that took place at Farzi Café at UB Mall on Saturday, in which Congress MLA from Shanti Nagar constituency in central Bengaluru, NA Haris' son Mohammed Haris Nalapad and his gang of goons assaulted Vidwath. They, however, did not stop with the vulgar display of muscle power at the café. They even landed up at the hospital where Vidwath was admitted, to threaten him again. The injuries on the 24-year-old were so severe that it is a miracle he is still alive.
The video of a badly injured Vidwath will leave you upset, disturbed and angry. And it is important for voters of Shanti Nagar, the rest of Bengaluru, and Karnataka, to retain that anger when they go to vote to elect their new MLAs a couple of months from now. For, this episode is a testimony to the arrogance of power, the tu jaanta nahin mera baap kaun hai syndrome that so far the civil Bengaluru thought was exclusively a Delhi trait.
And pray, what was Vidwath's crime that invited Nalapad's wrath? When Nalapad walked into the cafe, Vidwath had his leg stretched out because he was recovering from a fracture. The body language irked Mohammed and a fracas ensued.
Why have we come to this pass? Because, in states across India, sons have emerged as extra-constitutional authorities in the peshis of their politician fathers. Check any big or small-ticket neta in India and in 9 out of 10 cases, you would find he reposes his trust in his blood. Unelected and unanswerable, these spoilt brats function as access control to their fathers. This is like a probation period for them and depending on how well one can be a conduit for shady financial deals, arrange for funds at short notice, use money power and muscle power effectively, they move from being a quasi neta to a full-fledged politician. In this case, Nalapad had proven his worth which is why he was rewarded with the post of the general secretary of the Bengaluru unit of Youth Congress.
What makes it even more galling is that Nalapad is known to throw his weight around in the commercial establishments that dot his father's constituency. Yet, at no stage, his MLA father seems to have thought it necessary to rein him in and told him not to cross the line.
The episode shows the Bengaluru police in poor light as well. Vidwath's friend Ramesh Gowda alleged that the Cubbon Park Police Station officer made them wait four hours before they registered the FIR. Clearly, an attempt to hush up the matter or trying to take instructions from the political higher-ups on how to deal with the case. The Cubbon Park police inspector was subsequently suspended for dereliction of duty and the ACP shunted out.
On Monday morning, Nalapad was allowed the privilege of surrendering before the Cubbon Park Police Station instead of being arrested and dragged into the Cubbon Park Police Station. This even as several of Haris' supporters had gathered outside the police station in a show of strength. The optics were telling and the suspicion obviously is that Nalapad will be treated with kid gloves by a police force wary of inviting the wrath of the politically powerful.
What it shows is that it's not enough for Bengaluru cops to be a Twitter-friendly police force that makes its presence felt on social media or brags about having 8,69,000 followers on the microblogging website. What matter is how the cops at the local thana behave.
The Congress, under pressure from the media, decided to expel Nalapad from the party. The chief minister, realising Nalapad was a political hot potato, emphasised that offenders will be punished regardless of who they are. Well done! However, one wonders if the party would have done the same if Karnataka was not going to polls in a couple of months. And why shouldn't Haris be held answerable for his son's criminal conduct? At the end of the day, the MLA is Nalapad's calling card.
The doubt over whether the case will be given a quiet burial in due course of time arises because simultaneously a sob narrative is being built with the Congress claiming that it is a case of a father whose son has gone astray. There is whataboutery also at work with the ruling party asking why no action was taken by BJP against its MP Anant Kumar Hegde who had assaulted a doctor at Sirsi in 2017.
The BJP, which is taking Congress to the cleaners over the Nalapad issue, is a hypocrite because a few months after the Sirsi incident, in September, Hegde was inducted into the Union Cabinet. As far as the common man in Karnataka is concerned, it is a case of the pot calling the kettle black.
During its election campaign, BJP has also been focusing on lawlessness in Karnataka. But instead of talking of citizens, it emphasises on the killing of 24 Hindus, who it claims were all Sangh Parivar activists. Who, pray, is to talk of common citizens like Vidwath?
Just last week, the Cauvery verdict meant Congress could trumpet its success in getting more drinking water for Bengaluru. That achievement has been washed away by Haris junior's show of hooliganism. What Congress has done is expose a goon in a neta's attire, and that a common man may dare to confront them at the risk of losing his life and limb. You need to only look at Vidwath's photographs on the hospital bed for a reality check.
Ironically, this election is seeing scores of sons and daughters of senior Congress leaders demanding a ticket to contest the election. The son-rise may well happen in many families in Karnataka. And if there are more Nalapads in Karnataka, the citizen in the state faces the risk of being eclipsed.
India
It appears that the commentator also has taken the live audience by astonishment as the moment he takes the camera near them and they hear him talking, they are left in splits
India
In the picture, a girl can be seen holding up the placard high, amidst the legions of the crowd
India
The pothole, which was named 'Abizer's Pothole', was termed a 'historical landmark' on Google. It was later removed from the list