Congress march highlights: Party holds nationwide protest, seeks justice in Kathua, Unnao rape cases
The Congress is seeking to take forward the protest against the Kathua and Unnao rape cases and has asked its cadres at state and district headquarters to stage similar demonstrations across the country
Auto refresh feeds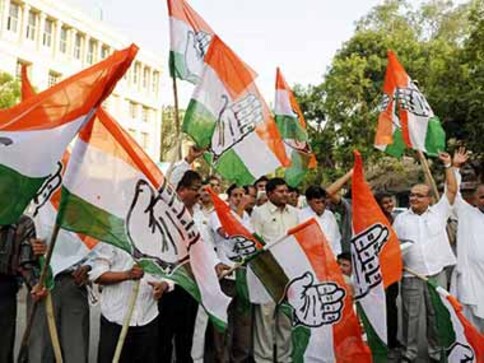 LIVE NEWS and UPDATES
New Delhi: The Congress on Friday hold protest across the country, demanding justice for the victims.
Sources said Congress chief Rahul Gandhi has asked party cadres to organise similar protests on Friday in support of protection of women.
They said party general secretary (organisation) Ashok Gehlot has told all state Congress chiefs to galvanise the cadres in each state and stage candle-light marches at all state and district headquarters.
Gandhi had led a midnight march to the India Gate in the national capital last night asking Prime Minister Narendra Modi to save and protect the girl child.
The Congress has upped the ante against the government over alleged inaction in the Kathua and Unnao rape cases.
A 17-year-old girl was allegedly raped by BJP MLA Kuldeep Singh Senger last year in Uttar Pradesh. The incident came to light when she attempted to immolate herself outside Chief Minister Yogi Adityanth's residence in Lucknow.
In Jammu and Kashmir, an eight-year-old girl had disappeared from near her home in a village near Kathua on 10 January. Her body was found in the same area a week later.
The chargesheet in the case had revealed chilling details about how she was allegedly kidnapped, drugged, raped inside a place of worship before being killed.
The Opposition party has also alleged that the accused were being "protected" by the authorities concerned.
Gandhi, amid slogans against the BJP and the prime minister during the march last night, had claimed that the women of the country are afraid to go out and the government must ensure their safety.
He said Modi's silence over the rising atrocities against women was "unacceptable" and that India was waiting for him to speak up.
Politics
Congress leader Rahul Gandhi has brought up 'mercy' petitions written by Hindutva ideologue VD Savarkar to the British when he was in jail. It's not the first time that the petitions have triggered a row. But what is the truth? Did Savarkar ask for clemency?
Politics
He was addressing an election rally in Navsari town of south Gujarat for BJP candidate Rakesh Desai
Politics
Speaking to reporters in Indore during the Bharat Jodo Yatra, Congress' communications head Jairam Ramesh also said, if needed, the party will not shy away from taking tough decisions to strengthen the organisation.