Congress leader Shantaram Naik urges Indian consulates abroad make arrangements to issue Aadhaar to NRIs
'It is not practical to require the presence of Indian citizens to come down to India only for the purposes of obtaining Aadhaar cards,' Goa Congress President Shantaram Naik said in a letter to finance minister Arun Jaitley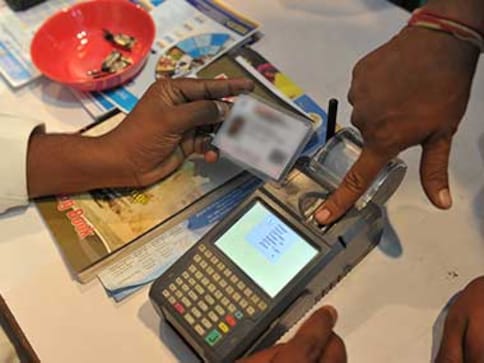 Panaji: Indian embassies and consulates should issue Aadhaar cards to NRIs, Goa Congress President Shantaram Naik said in a letter to finance minister Arun Jaitley on Tuesday.
Naik said that the current procedure that requires Indian citizens living abroad to travel to India to obtain Aadhaar cards was cumbersome.
"Government should make arrangements in all embassies, consulates and other designated places to issue Aadhaar cards to Indian citizens residing abroad," Naik wrote.
"It is not practical to require the presence of Indian citizens to come down to India only for the purposes of obtaining Aadhaar cards," Naik said.
Goa has more than two lakh expats working primarily in Europe and the Gulf region.
Politics
Eknath Shinde and the other Shiv Sena MLAs left Mumbai and flew to Surat on 21 June. From there they moved to Guwahati and continued their fight against the Uddhav Thackeray faction. Their return to Mumbai is delayed as they make a stop in Goa ahead of an imminent floor test
Politics
Deepak Kesarkar said Eknath Shinde will be addressing the MLAs staying in Goa in a meeting that will be held before the they leave for Mumbai
Politics
Police on Wednesday stepped up security at the Dabolim airport in Goa and a five-star hotel near Panaji ahead of the arrival of rebel Maharashtra Shiv Sena MLAs from Guwahati.