Congress criticises Manohar Parrikar for staying silent on Rafale deal issue, accuses him of 'betraying the nation'
All India Congress spokesperson Priyanka Chaturvedi alleged that Manohar Parrikar, who was Defence Minister at the time, was aware of the violation of several norms linked to the purchase of the French military aircraft.
The Congress on Monday accused Goa Chief Minister and former Defence Minister Manohar Parrikar of being silent on the controversial Rafale deal, saying he was aware of the violation of several norms linked to the purchase of the French military aircraft.
All India Congress Committee spokesperson Priyanka Chaturvedi while speaking to the media at the party headquarters in Panaji questioned how Parrikar, despite being the then Defence Minister, "did not know that a deal had been negotiated, signed and agreed upon?"
"A Defence Minister who knew about bypassing of the cabinet committee on security (CCS) norms, transfer of technology and not following of defence procurement procedure, continues to maintain his silence and chooses not to answer," Chaturvedi said. "So his silence is a conspiracy in an agreement that has betrayed this nation."
Chaturvedi also slammed Parrikar for his alleged flip-flop on the Rafale deal, accusing him of going into hiding over the alleged scam.
"Here is a Defence Minister, who just days before the deal was signed, had gone on record to say that some terms of the agreement were non-negotiable. But you were aware that those were the very clauses that were negotiated in France," she said. "And the nation saw how Parrikar continued to hide, instead of giving answers on the deal. It is a known fact that he himself was not prepared for it and was caught off guard."
Prime Minister Narendra Modi's government had signed the Rafale deal in September 2016 while Parrikar served as the Defence Minister, to purchase fighter jets from France.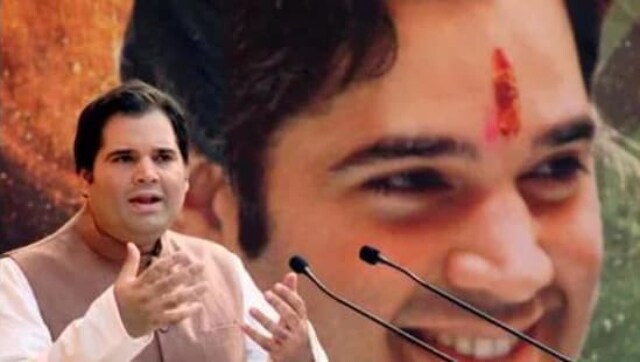 India
In his letter, Gandhi underscored the need to accept the farmers' demand on minimum support prices (MSP).
Politics
Be it the Jewar Airport or Purvanchal Expressway, Uttar Pradesh is witnessing a massive transformation in its infrastructure sector
Politics
Following Prime Minister Narendra Modi's announcement on Friday that the Centre will repeal three contentious farm laws, Ranaut posted Instagram stories, saying India is a "Jihadist Nation" and calling for dictatorship in the country