Compensation for 10-year-old rape victim in Chandigarh: Supreme Court seeks response from Centre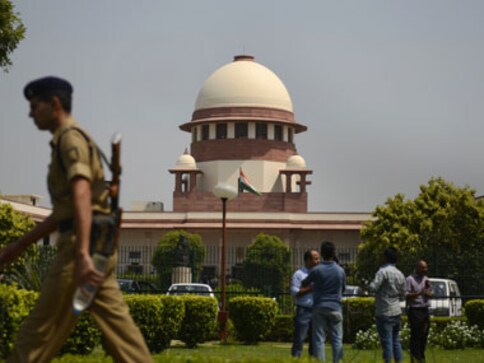 New Delhi: The Supreme Court on Friday sought responses from the Centre and the Chandigarh administration on a plea seeking Rs 10 lakh compensation for a ten-year-old rape victim who delivered a baby on Thursday.
A bench comprising Justices Madan B Lokur and Deepak Gupta also issued notices to the member secretary of the National Legal Services Authority and the District Legal Services Authority of Chandigarh and posted the matter for further hearing on 22 August.
The minor rape victim, whose plea seeking permission to undergo termination of pregnancy was turned down by the apex court earlier, delivered a baby at a government hospital at Chandigarh.
Senior advocate Indira Jaising, who is an amicus curiae in the matter, mentioned the plea before the bench which took it up for hearing. Jaising told the bench that a compensation of Rs 10 lakh should be given to the rape victim as she was only ten-year old and cannot look after the child.
Referring to Thursday's apex court judgement, the senior counsel said the court had awarded Rs 10 lakh compensation to a rape victim whose plea for abortion was turned down. "A ten-year-old mother cannot look after the child. Nothing has been paid to her so far," Jaising told the bench.
On 28 July, the Supreme Court had dismissed a plea seeking its nod for terminating the 32-week-old pregnancy of the ten-year-old rape survivor after taking note of a medical report that abortion was neither good for the girl, nor for the foetus.
The PIL was filed after a Chandigarh district court on 18 July refused to let the girl undergo the abortion.
Courts allow medical termination of pregnancy up to 20 weeks under the Medical Termination of Pregnancy Act and can make an exception only if the foetus is genetically abnormal.
India
The West Bengal chief minister also urged Opposition parties to come together to defeat the BJP in the 2024 Lok Sabha elections
India
Uttar Pradesh Chief Minister Yogi Adityanath has urged that only a minimum number of people should participate in the yatra and directed strict implementation of COVID-19 norms
India
The top court had taken suo motu cognisance and said it cannot allow the UP government "to hold 100 percent physical Kanwar Yatra in view of COVID"