Collective effort needed to stop youth from joining Islamic State, religious scholars tell cops
Hundreds of Islamic scholars across the world have given fatwas that those working for Islamic State don't represent true Islam.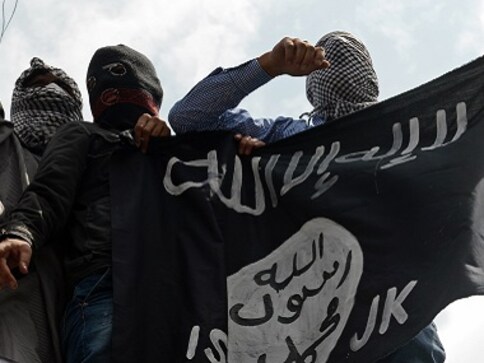 Hyderabad: The government, law enforcing agencies, religious scholars and media have to work together to stop Indian Muslim youth from getting attracted to terror outfit Islamic State, eminent religious scholars said on Tuesday.
Maulana Sajjad Nomani, Maulana Khalid Saifullah Rahmani and others said fatwas, or edicts, alone can't prevent the youth from joining the ranks and called for going to the root of the problem.
Nomani, who is a member of All India Muslim Personal Law Board, said that leaving the issue of stopping the youth to scholars is not fair.
Stating that injustice is the root of the problem, the scholars said the ulema have to come forward to ensure that the disgruntled youth follow the right path to get justice in a democratic way and in accordance with the constitution.
The scholars were addressing a select gathering of senior police officers and intellectuals at the end of a three-day international conference on life and teachings of Prophet Muhammed.
Telangana's Director General of Police Anurag Sharma was among the officers who attended the event, presided over by AIMPLB secretary Maulana Wali Rahmani.
Nomani narrated an incident of Maharashtra's Kolhapur in which some police officials were caught on camera while trying to frame a Muslim youth for alleged links with the IS. If the law enforcing agencies handle the issue like this, it would not be easy to stop the youth, he said.
He pointed out that hundreds of Islamic scholars across the world have given fatwas that those working for Islamic State don't represent true Islam. "They (IS) misunderstood Islam. They are misguided," he said.
The scholar said that IS a strong but misguided reaction to the repression let loose by the international forces and youth from the countries which witnessed severe repression got attracted to the organisation.
But unlike other countries, very few youth in India tried to join IS, he said.
The conference, attended by 300 scholars from India and abroad, passed eight resolutions. "The terror outfits like the ISIS are not even remotely associated with the idea of Islam. Their deeds and actions are absolutely un-Islamic and against humanity," said one of the resolutions.
Stating that Islamic law forbids killing of innocent people, a resolution called upon all to refrain from extremism and unjust use of power.
The conference, hosted by Al Mahadul Aali Al Islami (Institute for research and specialisation in Islamic sciences), decided to prepare and distribute among people literature on the life and ways of Prophet Muhammed.
"Muslims must follow the teachings of Prophet Muhammed and strike to make their live and social conduct according to the exemplary life of the Prophet. Muslims must respect the principles of peaceful interfaith coexistence and equality of human race," said another resolution.
Calling for respect of spiritual leaders of all faiths, the conference demanded a legislation to punish those who hurt religious sentiments through academic syllabi or any media.
It voiced concern that history books in India are tampering with the history and sometimes publishing baseless stories about Prophet Muhammed and his companions. It urged the government to look into the matter seriously and ensure that before publishing any religious matter about any faith, the scholars of those faiths are consulted.
IANS
Find latest and upcoming tech gadgets online on Tech2 Gadgets. Get technology news, gadgets reviews & ratings. Popular gadgets including laptop, tablet and mobile specifications, features, prices, comparison.
India
For 11 days, the Koya Adivasis of Telangana's Satyanarayanapuram village camped on their lands, for fear of being rendered landless. They were finally evicted by officials, citing a lack of documents to prove ownership.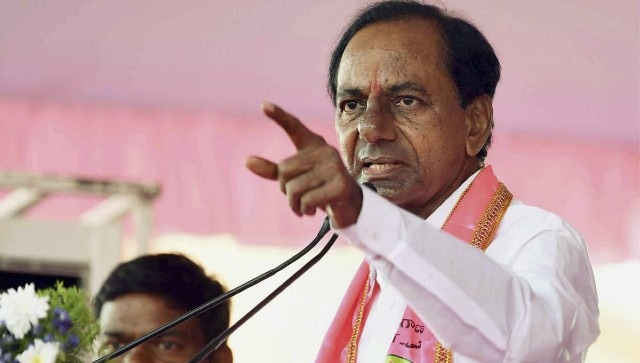 India
The Telangana chief minister said the three farm bills 'should be opposed in the Rajya Sabha' since they would cause huge losses to the agriculture sector and are against the interests of farmers in the country
India
The minimum marks for declaring a candidate passed in the TS POLYCET is 30 percent. A candidate needs to secure a minimum of 36 marks out of 120 to qualify