Clean the Church: You're sinner if you talk, tolerating 'it' will take you closer to God; what they want you to believe
Different rules and moralities apply to clergy and lay people. Or at least that's how many Churches want it. You are a sinner only if you talk about it. If you don't, the abuse might lead you closer to God, or so they'd have young impressionable minds think.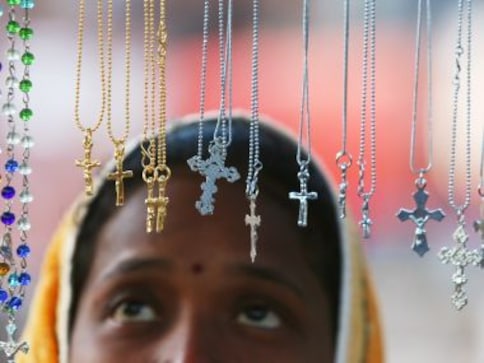 Editor's note: This is a multi-part series that investigates sexual abuse in the church and the institutions that it runs. Articles in the series rely on opinion pieces, interviews with victims, abusers, those accused of abuse, church elders, parish members and state officials to examine the role of the three institutions that are critical to the issue: The Church, the community, and the State.
***
Like many other Christian boys, Rijo* was brought up in a 'God-fearing traditional Christian' family. Members of the clergy in the traditional Church that Rijo's family belonged to were given far too much respect. Rijo grew up wanting to be a clergyman himself. It seemed like the most decent thing to do and his family would absolutely approve of it. His nightmares, however, began right after he completed his tenth standard.
Just about sixteen, Rijo met a respected Bishop at a wedding in his home city of Bangalore. Rijo was overjoyed to meet the celebrated Bishop and when they met, he blurted out his love for the life of a clergyman. Clearly impressed, the Bishop asked young Rijo to share phone numbers and they kept in touch. Most conversations were about Rijo's initiation into the clergy. Everything seemed fine.
Almost a year later, the Bishop visited Bangalore and invited himself to Rijo's house. His tone in his text messages suddenly changed. Rijo clearly remembers how confused he felt when he received a text saying: "Don't worry, I'll come home and sleep with you. We'll share the same bed and sleep under the same blanket." Rijo was awakening to his own sexuality at about the same time and felt very uneasy about this change of tone. He was pretty happy when the Bishop couldn't make it and he accepted the invitation to the Bishop House, instead. After what seemed like a very religious conversation, the Bishop insisted that Rijo stayed the night, and Rijo chose not to as he had to return home to his ailing mother.
Another year passed and their correspondence increased. The Bishop seemed absolutely harmless and slowly most of Rijo's worries were set aside. Rijo then gained admission to a prestigious college in Chennai and was now closer to the Bishop, geographically. Initially, a bunch of theologically-inclined students were invited to the Bishop House for ecumenical Bible studies. As long as they were in a group, the Bishop's behaviour remained pleasing and very trustable. All of this changed one night.
Rijo clearly remembers that night like it was yesterday. "We finished our Bible study pretty late that night and the Bishop invited us to spend the night at his residence. The guest rooms were on a different floor from the Bishop's room and after we had all retired for the night, I received a text message from him. The Bishop wanted me to come to his room. Not expecting anything strange, I went down to his room. The conversation seemed very spiritual till suddenly the topic shifted to my hygiene. The Bishop wanted to know if I shaved/trimmed my pubic hair. I was obviously shocked and stood there speechless. The next thing I knew was the Bishop had his hand inside my trousers. He unzipped me and led me to sit on the bed in the room. He then smiled at me as he led my hand to his crotch. He placed my hand over the bulge in his cassock and then fondled himself with my hand. It took me a while to come back into full consciousness. Gathering all the courage I could, I asked him: what about your chastity? This seemed to knock him out of whatever had taken over him and he mumbled something about how his chastity was intact because he hadn't ejaculated and how this wasn't a sin. He then asked me to leave."
Rijo left the Bishop House the next morning and continued to receive pornographic content from the Bishop for almost a year after the incident. It stopped when Rijo became more vocal about his sexuality. The Bishop now ignores him. "I'm one of the lucky few who got away with just a little bit of this. Who knows what other people who didn't question him went through," ends Rijo.
Rijo represents thousands of LGBTQIA+ individuals across the country who are accepted within organised Christianity only if they keep quiet about the abuse they receive at the hands of clergy, priests, pastors and religious leaders. If they speak about it or rebel, they fear excommunication for the very same 'sin' they were abused with. Different rules and moralities apply to clergy and lay people. Or at least that's how many churches want it. You are a sinner only if you talk about it. If you don't, the abuse might lead you closer to God, or so they'd have young impressionable minds think. A cleaning of the Church was required yesterday, we've lost far too many young innocent people to it already.
Can we work together to save our young from sexual predators atleast now? Or atleast stop protecting these predators within these systems?
*Names have been changed to protect identity.
The author is a gay human rights activist who works with Christian organisations for more LGBTQIA+ inclusion.
World
Jaishankar was responding to a question on inclusivity that is now being reflected in Indian democracy at a special book talk on "Modi@20: Dreams meet Delivery" organised by the IAAC in New York on Thursday
World
Taking to his official LinkedIn account, the founder of the marketing company Gorilla Jon Franko stated that his agency offers a 10 per cent to all of his employees serving their notice period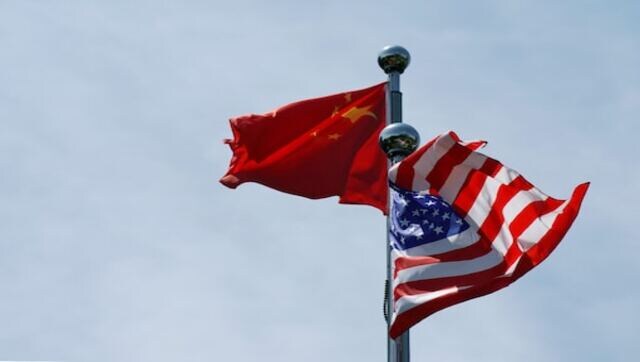 World
In an interview with CBS News, US President Joe Biden said a previous pledge to defend Taiwan in the event of an invasion, prompting China to respond that it would take any necessary measure to defend its sovereignty