Class 9 student commits suicide in Delhi after allegedly being harassed, molested by two teachers
A Class IX student, Ikisha Raghav Shah, committed suicide in Noida after allegedly being harassed by two male teachers, according to CNN News18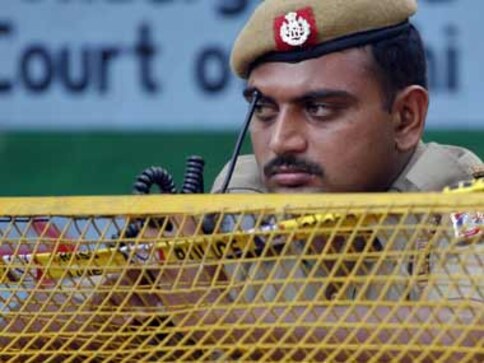 A 15-year-old student, Ikisha Raghav Shah, committed suicide in Noida after allegedly being harassed by two male teachers, according to CNN-News18. Parents of Ikisha, a Class IX student, found her hanging from the ceiling of her house on Tuesday evening, according to an NDTV report.
An FIR has been registered against the two teachers under sections 306 and 506 of the Indian Penal Code, which pertain to abetment of suicide and criminal intimidation.
Later, it came to light that a critical section of molestation, Section 354, which pertains to sexual harassment, was not included in the FIR, CNN News 18 added.
The investigating officer of Noida Police has been suspended for failing to mention sections of molestation in the FIR, an India Today report added. The India Today report added that the 15-year-old girl was rushed to Kailash Hospital in Noida, but was declared dead by doctors. A doctor from Kailash Hospital said the cause of death will be known only after the post-mortem is completed, according to the India Today report.
The teenager's parents have alleged that the teachers deliberately failed their daughter in two subjects and put "too much pressure" on her. The family has also accused the teachers of harassing and molesting the teenager.
"She told me her SST teachers touched her inappropriately, I said since I'm also a teacher, I can say they can't do it, might be a mistake but she said, I'm scared of them, no matter how well I write they'll fail me. Ultimately they failed her in SST. The school killed her," the teenager's father was quoted as saying by ANI.
The victim's mother told CNN-News18 that school authorities were responsible for her daughter's death and demanded that the accused be arrested at the earliest.
"The father has alleged that the girl was harassed by two school teachers who intentionally failed her in the exams. Cases have been registered under child sexual abuse laws and abetment of suicide, and further investigations are underway," Arun K Singh, superintendent of police, Noida, was quoted as saying by NDTV.
The investigating officers will visit the school on Wednesday, said the officer.
The principal of the school, however, denied the claim that Ikisha was sexually harassed. "It's an unfortunate incident. The school has been following promotion policies of the CBSE. Let me make it clear that she had not failed, and a re-test was scheduled," the principal was quoted as saying by NDTV. He added that authorities would cooperate with the investigating agencies.
also read
Mumbai
A blind woman was allegedly molested and wrongfully restrained by four unidentified men in suburban Juhu who threatened her to withdraw an extortion complaint against them, police said.
India
Hours before he was to be executed, Afzal Guru penned his last letter to his wife, Tihar Jail officials said on Monday. The letter, written in Urdu, was posted on Saturday but is yet to reach his wife in Kashmir.
India
In an interview to The Caravan, Afzal Guru had recounted how he was allegedly tortured by security forces and how the government needs to be sincere to the people of Kashmir.