CJI Thakur's outburst makes a valid point, but judiciary must also hold a mirror to itself
It's time both sides —the executive and the judiciary—came together to sort out problems with the judiciary. A hostile equation between both is undesirable.
That the Chief Justice of India would be on the verge of tears in public does make for good optics. It looks worse when he has to do it on an issue that is not even personal. The matter of acute shortage of judges in higher judiciary is not a new one. That the Indian judiciary has a backlog of 30 million cases and much of it has to do with paucity of judges is no news either. The problem should have been addressed long ago but successive governments have gone easy about it, too easy one must say.
The judiciary accounts for only about 0.5 percent of the budgetary allocation. And India has merely 13 judges per 1 million of population, while more advanced countries have 50 judges or thereabouts. That explains why judicial infrastructure, apart from the head count of judges, is in a sorry state across the country. If there's a situation of scarcity in judiciary, it is a result of deliberate negligence or callous indifference from the governments. The result: delay in justice for millions of common Indians, which in many cases amounts to denial of justice.
As if aware that this alone may not be a strong enough reason for the latter to wake up and take note, Chief Justice T S Thakur brought in foreign investors – who are being aggressively wooed by the present government - into the frame. He said people investing in India would be worried about the ability of our judiciary to settle commercial disputes quickly.
The edit page piece in Hindustan Times says this: "The government has taken a laudable initiative of setting up commercial courts. But it has not allocated separate manpower and infrastructure for it. This sort of practice can defeat the very purpose of having such specialised courts. The Constitution aims to secure social, economic and political justice to all citizens. It's sad commentary on our performance that even after 66 years of India's existence as a modern republic, access to affordable and timely justice remains a far cry."
Our policy makers must realise that the number of new cases filed increases with literacy and wealth. For example, Kerala, with a literacy rate of more than 90%, has some 28 new cases per 1,000 people, as against some four cases per 1,000 in Jharkhand, which has a literacy rate of around 53%."
The consequences of an overburdened, overworked judiciary need not be overstated. The worst could be the loss of public faith in the institution. According one estimate, it takes an average of 15 years for a case to be concluded in the country. If the delay increases further, people would see little point in going to courts for settlement of disputes. The collapse of the institution is a situation no country can afford. Justice Thakur made the point without spelling it out in as many words. But the fact that he had to come across as pleading before the government does not show the arrangement of power among institutions in the country in good light.
However, the judiciary must take some blame for the sorry state of affairs too. Initiatives from its side have not been strong enough. And there's a conspicuous absence of the sense of urgency in addressing in-house problems. It could, for example, have tackled the 'tarikh pe tarikh syndrome', where hearing dates keep shifting, with some in-house rules. We have not seen any.
This is what The Indian Express has to say about the matter: "However, the judiciary, too, has not given sufficient attention to the small systemic interventions that could disproportionately increase the efficiency of justice delivery. For instance, the ease with which adjournments can be secured is a well-known cause of delay in civil cases. A direction from the Chief Justice limiting reasonable grounds for adjournment would reduce pendency considerably. Besides, cases in busy sectors of civil law fall into repetitive patterns. Tenancy matters tend to be structurally similar, for instance, and focusing on unique factors in each case would speed up trials. The chief justice may also consider communicating with the government, which is a party in a large number of cases. Simplification of tax law, for instance, would sharply reduce the volume of litigation in the higher courts."
It's time both sides – the executive and the judiciary - came together to sort out chronic problems with the judiciary. A hostile equation between both is neither acceptable nor good for the citizens.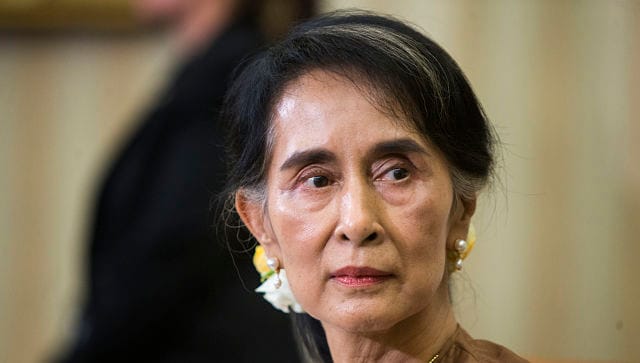 World
The sedition charge calls for up to two years' imprisonment for anyone found guilty of causing fear or alarm that could cause an offence against the State or public tranquility
World
A signed coalition agreement was formally presented to the Knesset secretariat Friday, the last step before a vote and the swearing-in of the new government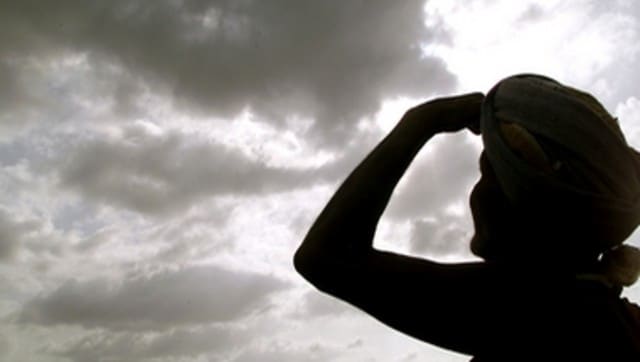 India
Here's what you need to know about what arguably remains the most important season for India