CJI Ranjan Gogoi tells Prashant Bhushan to look at world positively as advocate questions Lokpal search committee
CJI Ranjan Gogoi told Prashant Bhushan that he shouldn't look at things from a negative point of view and rather look at them positively in an effort to make the world a better place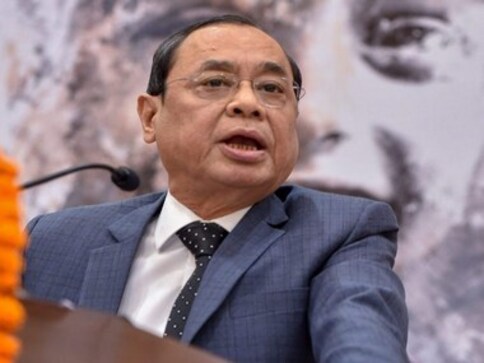 Bhushan asked how the search committee will function? To which CJI replied and asked him that what was the reason for his doubt

SC has requested the search committee to complete the task of shortlisting names for Lokpal and its members by February end

The search committee is headed by former apex court judge Justice (retired) Ranjana Prakash Desai
Chief Justice of India (CJI) Ranjan Gogoi admonished senior advocate Prashant Bhushan who raised doubts on the working of the search committee charged with shortlisting the candidates for Lokpal and its members.
The CJI, who was hearing a petition questioned the lack of transparency in the functioning of the Lokpal search committee, said that Bhushan shouldn't look at things from a negative point of view and rather look at them positively in an effort to make the world a better place. "Don't look at things from a negative point of view. Look at things positively and the world would be a better place. We are trying to make the world a better place," the CJI said.
Bhushan had asked in the apex court as to how the search committee will function? To which, the CJI replied and asked him that what was the reason for his doubt on the working of the committee.
"What's your reason to doubt? Look at things positively and the world will be a better place. Try from tomorrow," Gogoi chipped in.
However, Bhushan retorted and said, "But we don't know what's happening?"
The CJI responded to his query sarcastically by saying: "You know everything, Mr Bhushan. At least more than judges."
Meanwhile, the top court directed the search committee to complete the task of shortlisting names for Lokpal and its members, by February end and submit names for probable candidates to the selection committee for appointment of the first anti-graft ombudsman of the country. The court also directed the Centre to provide the necessary infrastructure and manpower for the search committee to enable it to complete its work.
The search committee is headed by former apex court judge Justice (retired) Ranjana Prakash Desai. The bench, also comprising Justices LN Rao and SK Kaul, said it would hear the matter again on 7 March. Attorney General KK Venugopal, appearing for the Centre, told the bench that there were certain problems like lack of infrastructure and manpower due to which the search committee was not able to hold deliberations on the issue.
With inputs from PTI
World
Since the Supreme Court overturned the Roe ruling, a reversal made possible with the votes of three conservative justices appointed by Trump,some 20 Republican-led US states have passed laws banning or severely restricting abortion rights
World
A three-judge panel led by Chief Justice Chandrachud decided against blocking the CCI's antitrust ruling that would require Google to change the way it markets Android in India. The Supreme Court also upheld the $161 million penalty imposed on Google.
World
Last year, the court upheld a constitutional change that allows the military to continue in law enforcement duties until 2028, ruling against appeals that argued law enforcement should be left to civilian police forces