CJI Ranjan Gogoi bans leaves for judges on working days, streamlines process to expedite hearings
With the mounting backlog of cases in the country's judiciary, newly appointed Chief Justice of India Ranjan Gogoi is taking steps to address the issue.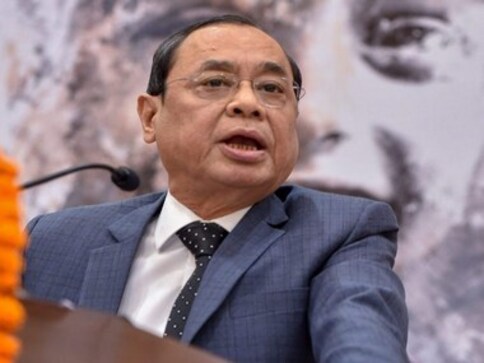 With the mounting backlog of cases in the country's judiciary, newly appointed Chief Justice of India Ranjan Gogoi is taking steps to address the issue. From regulating leaves and attendance to streamlining the process for listing urgent cases, Gogoi seems to have started a process to expedite hearing of cases. Through a host of changes, the Chief Justice seems to have started off with disciplining the judiciary itself.
More recently, Gogoi ordered that judges should not take leaves on working days, unless in case of an emergency.
While addressing a meeting of chief justices of high courts recently, Gogoi asked the judges to apprise him if any of the high court or subordinate judges fail to adhere to the regime. He instructed that all judicial work should be withdrawn from the errant judges. The Chief Justice of India also expressed displeasure on the practice of judges attending seminars and official functions during working hours, The Times of India reported.
Moreover, in his pep talk to the high court chief justices, Gogoi also highlighted the importance of punctuality and stressed upon the need to bring down number of pending civil and criminal law suits which currently stand at around 3 crore in various courts across the country.
According to The Telegraph, Gogoi also told the chief justices to quicken the process of recommending names for the appointment of high court judges. Currently, over 400 of the 1,079 judges' posts in the high courts are lying vacant and the number is nearly double in subordinate courts. The newspaper further reported that Gogoi has also streamlined the hearing schedule of criminal cases in the Supreme Court. The daily cited sources to report that Gogoi has decided to henceforth have criminal matters listed on every Wednesday and Thursday before at least five benches of the Supreme Court for early disposal. Top priority will be given to cases where the petitioners are languishing in jail awaiting justice.
In the past, only those benches having the criminal appeal roster could hear such cases. Once the court reconvenes after Dussehra vacation, the Chief Justice is also considering to extend this practice to civil lawsuits as well.
The Chief Justice also published a new roster for public interest litigation (PILs) cases being heard by the Chief Justice Ranjan Gogoi-headed Bench and also by a bench headed by Justice Madan B Lokur, the second senior-most judge of the top court. In a bid to enforce a process, Gogoi ordered that the Justice Lokur-headed bench will hear PILs assigned to it by the CJI, whereas Personal Law matters will be heard by benches headed by five different judges - Justices Lokur, AK Sikri, Kurian Joseph, NV Ramana, and UU Lalit. The Chief Justice-headed bench will handle PILs and letter petitions, matters pertaining to social justice, election, habeas corpus, contempt of court, appointment of constitutional functionaries, among others.
Besides this, the Chief Justice of India also encouraged the high court chief justices to nominate exceptional lawyers with good income as judges. Hindustan Times reported that he said that while on one hand this will address the large number of vacancies, on another hand, it will ensure that they are not tempted to indulge in corrupt practices. Gogoi reportedly told the high court chief justices not to "hesitate in withdrawing judicial work from judges who are under a cloud."
Apart from the judges, Gogoi also handed out some advice to the lawyers to save the court's time. On Thursday, Gogoi asked lawyers not to seek urgent hearing of cases which are not "so urgent", and said that otherwise Bar's privilege to mention such cases would lose relevance.  "Mentioning is a privilege given to the lawyers. By mentioning non-urgent matters, lawyers will lose this privilege one day," the CJI said.
He had said that the apex court would like to hear as many cases as it can but all of them cannot be heard due to the paucity of time. He had assured lawyers that a system would be put in place to ensure that once a case is listed for hearing, then it does not get deleted.
"I and my colleagues are working on a system which can provide better results. We are trying to reduce the time in the filing of cases and their listing (before the court). We are trying to introduce a system where cases don't get dropped. If we succeed, perhaps a large section of mentioning will go away altogether."
Prior to this, the CJI had said that there would be no mentioning of cases for urgent hearing and had said that "if somebody is going to be hanged or evicted tomorrow then we can understand (the urgency). Otherwise there will be no mentioning".
The mentioning of cases before that used to continue for 20 to 30 minutes everyday before the bench headed by former CJIs including former chief justice Dipak Misra, who demitted office on 2 October.
With inputs from agencies
World
The Pakistan Senate on Thursday approved the Supreme Court (Practice and Procedure) Bill, 2023 that would curb the Chief Justice of Pakistan's discretionary powers to take suo moto notice, according to a report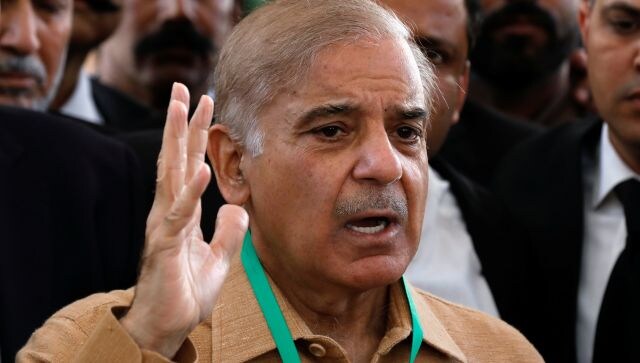 World
National Assembly, Pakistan's lower house of Parliament, has passed a bill that would curtail the powers of the Chief Justice to take suo motu notice in a sole capacity. The move has been hailed by the Shehbaz Sharif-led government which has accused the apex court of creating 'political instability'
World
Scepticism remained high over the negotiations on the judicial overhaul, which would curtail the authority of the Supreme Court and give politicians greater powers over the selection of judges